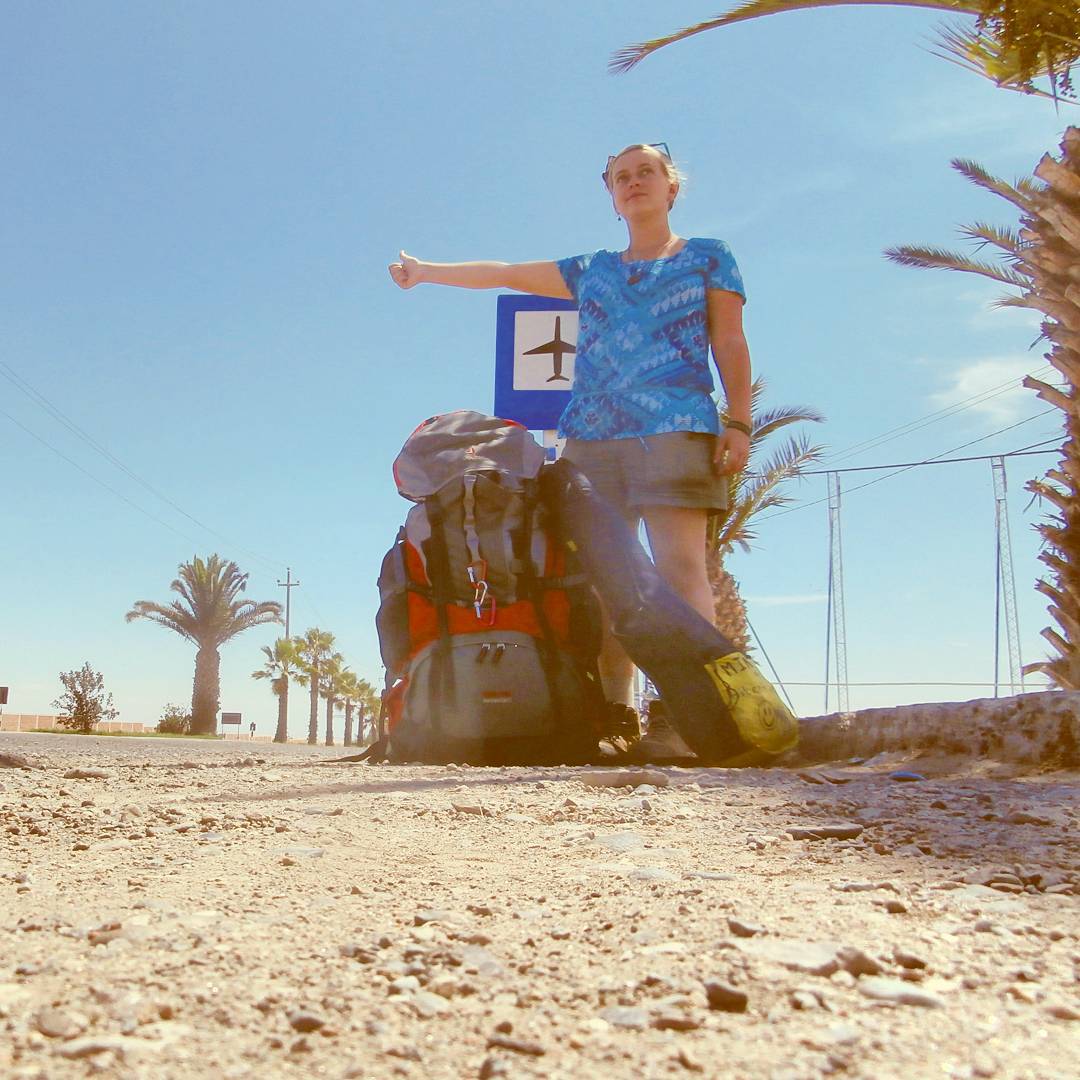 Goodbye Perú and hello Chile! I hitchhiked from Perú to Chile by starting at Tacna's airport. Then I caught a ride to the border with Chile and onward to the beach city of Arica. Besides the heat, it was fairly easy to stop a ride. But I can't complain as I had a nice palm tree to provide me shadow. This is where I stood in coordinates: -18.049486297999366, -70.27823982373954
I've been adding all kinds of information to HitchWiki.org recently as there are not a whole bunch of articles on South America. And I'm currently here anyway 😉
What can I say about the border crossing from Perú to Chile? Eh, it was fine? On the Peruvian side it's the Complejo Fronterizo Santa Rosa and on the Chilean side Complejo Fronterizo Chacalluta. Chile and Perú aren't necessarily friends because all this northern stuff in Chile was once part of Perú or Bolivia. I don't think either side will let you in if you say that pisco is Chilean or Peruvian. This is a wrong-answers-only situation.
Chile has very strict rules for bringing in food, so it's best to just not bring any. The distance between the cities is only 58 kilometers, so it's okay to go a little hungry. Better yet: spend your last pesos at the amazing canteen at the border. It wasn't busy when I was here, but they're really ready for some big holiday traffic. Jonas and his brother Marian were right behind me and we actually met in said canteen. They took the bus while I joined my drivers.
So far I can say that Chile is alright for hitching and the city of Arica has many nice cafes and viewpoints to see the entire city and its beaches. I'm excited to write more about this country as I'll be going to seek out nature full of active volcanoes and lakes up the Andes mountains. More photos will follow!
I'm fairly sure I'll return to Perú at a later time. I haven't spent much time in the country, but what I experienced in Perú I also loved.