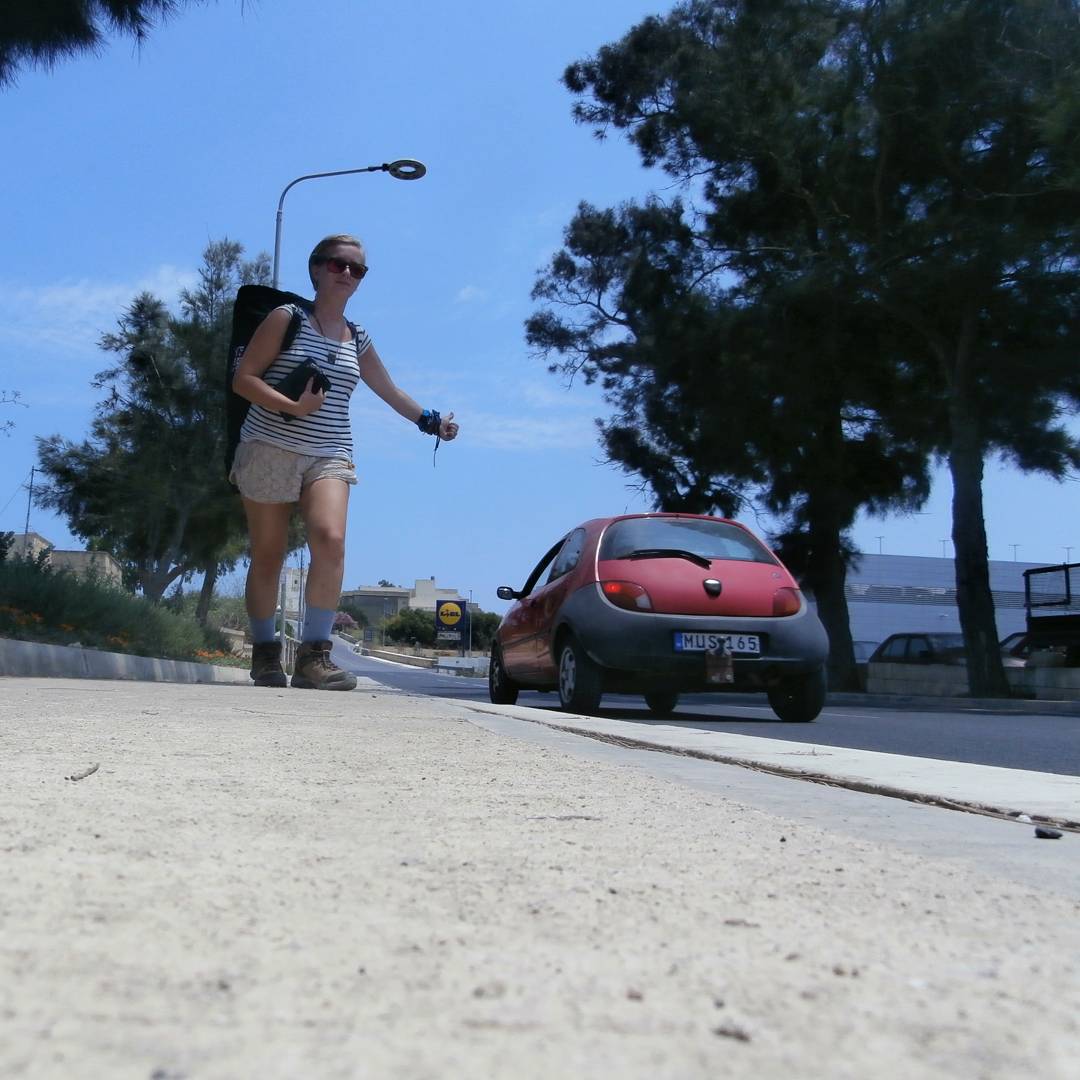 I've always wanted to take a hashtag hitchselfie like this! This happened on the outskirts of Victoria on the island of Gozo in Malta. Yep, that red car stopped right when I was taking this picture. That's why I look so distracted. I was also torn between talking to the driver first and picking up my camera first. I chose my camera and then made a run for the car.
The guy made a nice drive around Marsalforn and invited me for some guitar playing at his house before dropping me at Ramla Bay to go swimming. I hope I can replicate these coincidental hitchselfie moments more often. Perhaps with even better timing!
Now I'm back at the Grand Harbour looking for a boat to hitchhike to Sicily… let's hope it doesn't take six days this time! It's only 191 kilometers – or 60 nautical miles – to cross to Sicily. It's also the nearest EU country to land one's boat at. So this all shouldn't be too difficult… right?
I hope it will be another sailing yacht, but if it's a motorboat I'm also not complaining. If a boat will take me elsewhere, like mainland Italy, Spain, or France… I'd also be happy to join.
#hitchhiking #boathitching #Malta #Italy #Italia #barcastop #yachting #yacht (at Gozo, Malta)