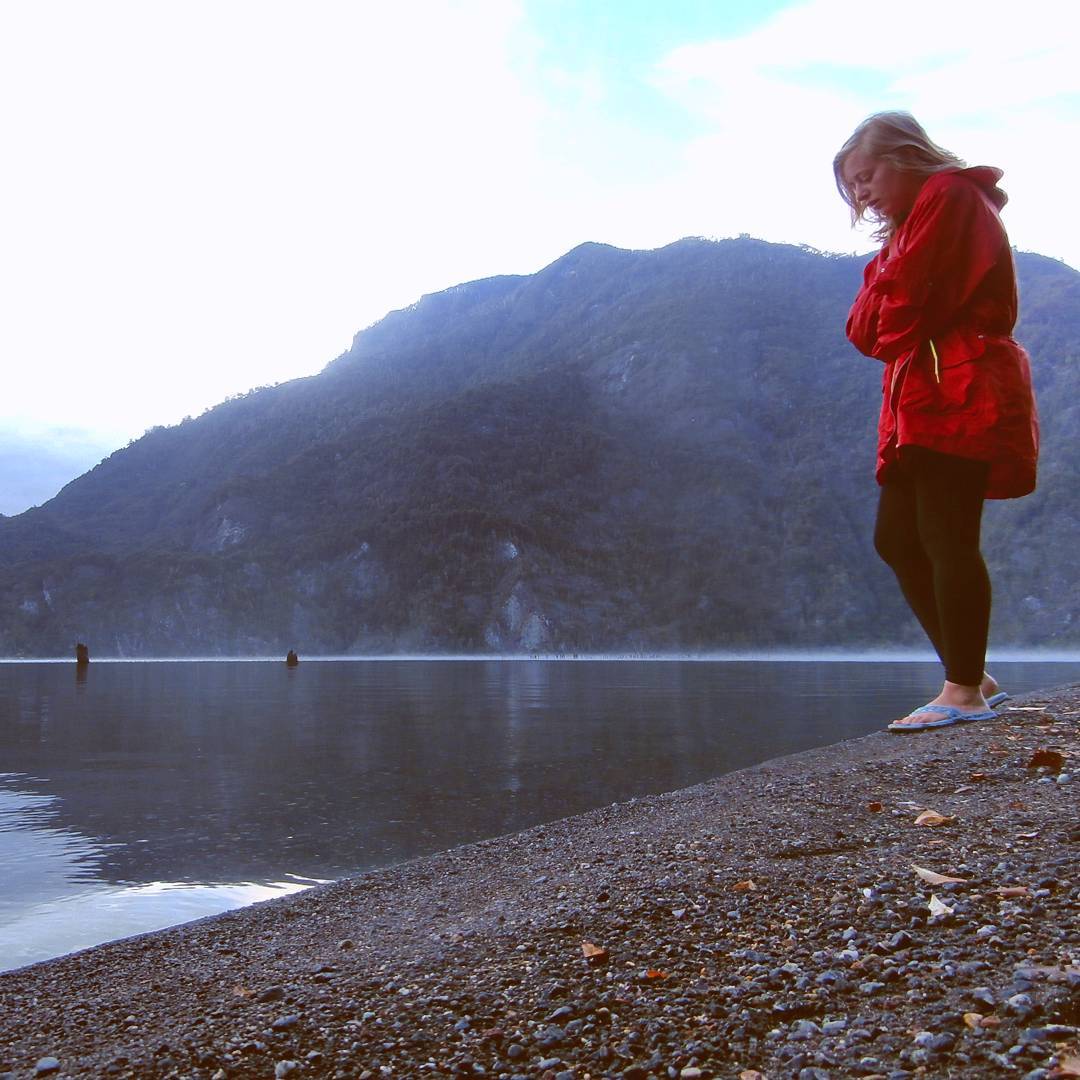 A cold morning at the Pellaifa lakeside in Chile's south. It's part of the awesome "circuit of the seven lakes", which is the name of the route. The region is still quite hitchable one week after the Chilean school holidays have ended. The end of the holidays is something I've been looking forward to since arriving here. Family tourism has polluted some of the villages over the holidays. The signs are still everywhere: trash and endless cigarette butts on the shores, the remnants of a billion "cabañas" advertisements on offer. In general, Chileans care about their environment. But when it comes to an opportunity to make money from tourism and holiday spending, the picture becomes less pretty.
Luckily Jonas and I went to one of the smallest lakes still reachable by thumb. It's called Pellaifa, located next to the bigger Lago Calafquen. Pellaifa lake only has an (extortionately priced) campground which I obviously didn't use. As sunny as it was upon arrival, it was tit-freezing cold and cloudy when I woke up the next day. Even cozying up to Jonas didn't help much. To my surprise, the lake captured some of the heat from the day before. But I didn't go for a morning swim as I did the afternoon before; I declared myself "still clean enough" to hitchhike on.
Hitchhiking away in the back of someone's pick-up truck I passed another lake with a billion cabins for rent. It took the entire day to hitch the 100 kilometers back to the highway "Ruta 5". During the entire detour, you can catch glimpses of the smoking Villarrica volcano. Everywhere you can see the volcano evacuation route warning signs in the villages. These signs are similar to the tsunami evacuation signs places all along Chile's coast. On top of volcano hazards, there's also a small chance of a lake tsunami in the case of a big earthquake. Chile is an exciting country.
The long way south continues towards Puerto Montt, where Chile breaks up into a gazillion islands. It's a psychological milestone of hitchhiking this huge ass country. The smell of Antarctica is in the air!