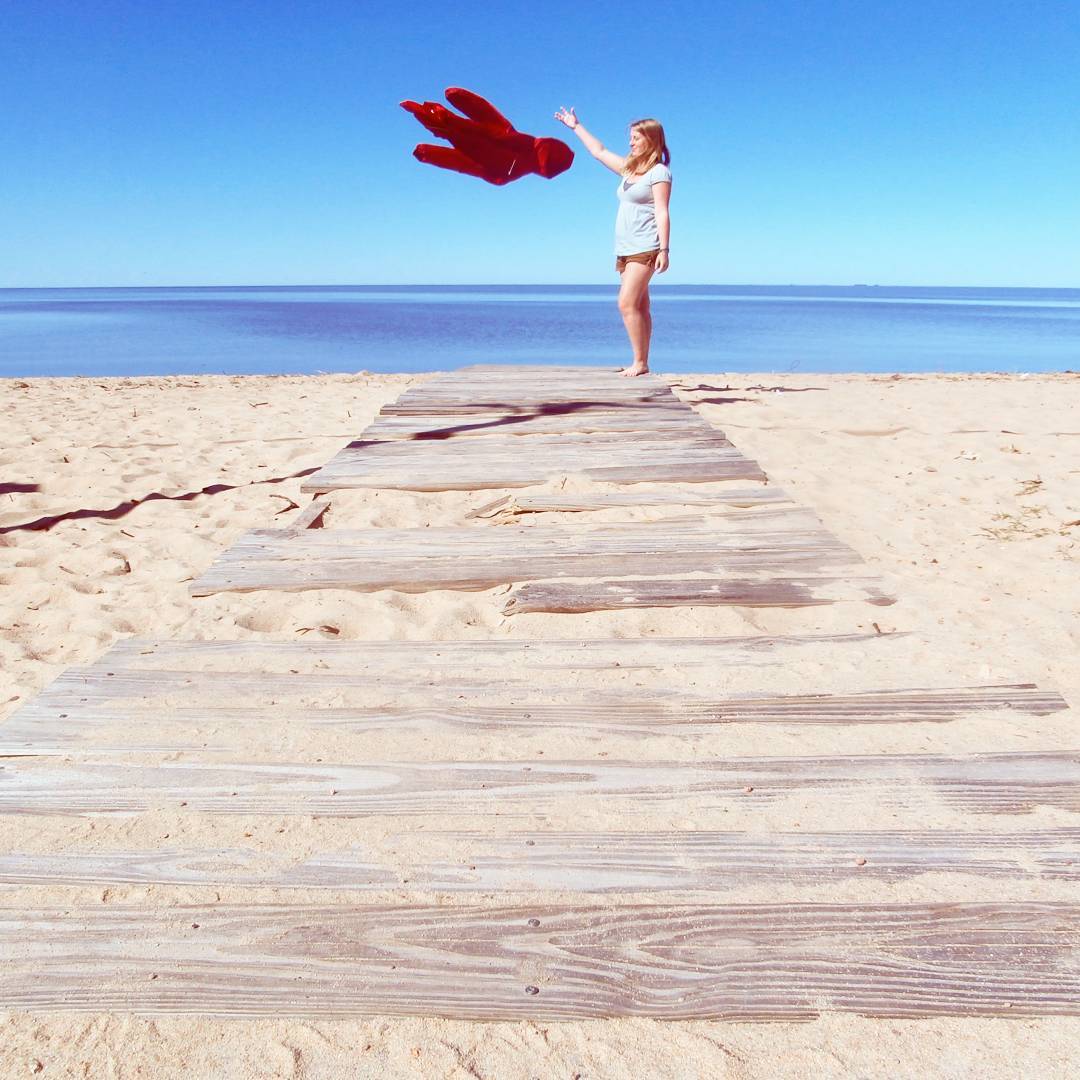 My 90 days are almost up, but dude, I've had a good time in Uruguay! What's all this excitement about? Probably the not knowing what to expect and the fact that this hemisphere of the earth would slowly, but surely warm up in the course of a few months come spring. Near the end of my stay I can finally say:
Toss your coat and take off your long pants, because springtime has FINALLY come to Uruguay!
Uruguay Trip Summary
I did a little tour of the country as you can see from my route map. It gave me the time to explore the best places in the country, before settling into Uruguay's (pretty amazing) capital city Montevideo. There I worked for one month on another guidebook for the Digital Nomads Guides project I'm busy with as well. Current and prospective kitesurfers are gonna love it, I tell you!
Uruguay is the second smallest country in South America – after even more unknown Suriname – and most people visit only a small portion of the country: Montevideo, Colonia del Sacramento, and perhaps Punta del Este. That last place has the semi-famous statue of a hand in the sand—you might have heard of it. Half of the country lives in or around the capital city. You can go from one corner of the country to the opposite side in one to three days hitchhiking.
There are quite a few interesting geographical features for lovers of picturesque landscapes like me. Like its famous neighbor Argentina, Uruguay produces its own wine. There are many vineyards and farms along the desolate and often dusty roads of the inner country (campo). Unlike Argentina, Uruguay's wine production hasn't gotten much traction yet in countries that love importing wines. Have you ever seen Uruguayan wine in a gringo country's supermarket?
Uruguay is of course more than its booze. Also, let's not pretend that I have more than basic Wikipedia knowledge about wine and the experience of drinking it. The people have been very generous with sharing their massive consumption of mate. Uruguayans have welcomed me into their cars, homes, and their dinners. Nobody has ever made me feel unwelcome. Hitchhiking with only men in the car, I never felt the situation might turn nasty. Whenever I went freecamping at a beautiful yet public spot, I felt safe and slept like a log till sunrise.
Laguna Merín: the Bluest Blue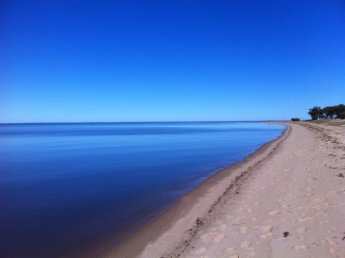 One of my favorite freecamping spots is a little village called Lago Merín, some 30 Kilometers from Río Branco at the border with Brazil. Jonas and I visited it on the 18th of August, 2016. Uruguay and Brazil share this GIANT lagoon called 'Lagoa Mirim' in Portuguese and 'Laguna Merín' in Spanish. The forlorn village had that mildly depressing vibe I love so much. Nearly all the houses had a sign in the garden with the words "Alquila" (for rent) written on them with a phone number underneath. Out of season, it's a ghost town. I can only imagine how crowds will swarm these beautiful beaches in the summertime! Ah, another advantage of traveling in the shoulder season.
I walked to the lagoon's shore on this exceptionally bright and warm day and found this sandy boardwalk leading to the bluest body of water my eyes ever had to process. The water was a mirror without a ripple and still cold enough to numb my toes. I took this photo where I'm tossing my coat with many self-timed trials and errors before getting it right. And got my first proper suntan in a while, creating that vitamin D I really needed.
Finding a nice camp spot at the shore wasn't a challenge at all: pitch your tent in a nice spot, act like it's the most normal thing in the world, go to sleep when you feel like it. Even the local guys from the Prefectura Naval – the few humans I had seen in town – couldn't give two fucks.
The sky was cloudy when I woke up the next morning. A chilly wind had picked up overnight and the lake looked a lot less alluring than it did the day before. Apparently, it's a good lake for windsurfing and kitesurfing, which requires the water not to be as smooth as the day before. I unpacked my long pants, put them on, and grabbed my coat. I resigned to the fact that the warmth is not here to stay—yet. My enthusiasm for yesterday's weather was already fading, so I packed up my shit and left for the next place.
Love it? Pin me!