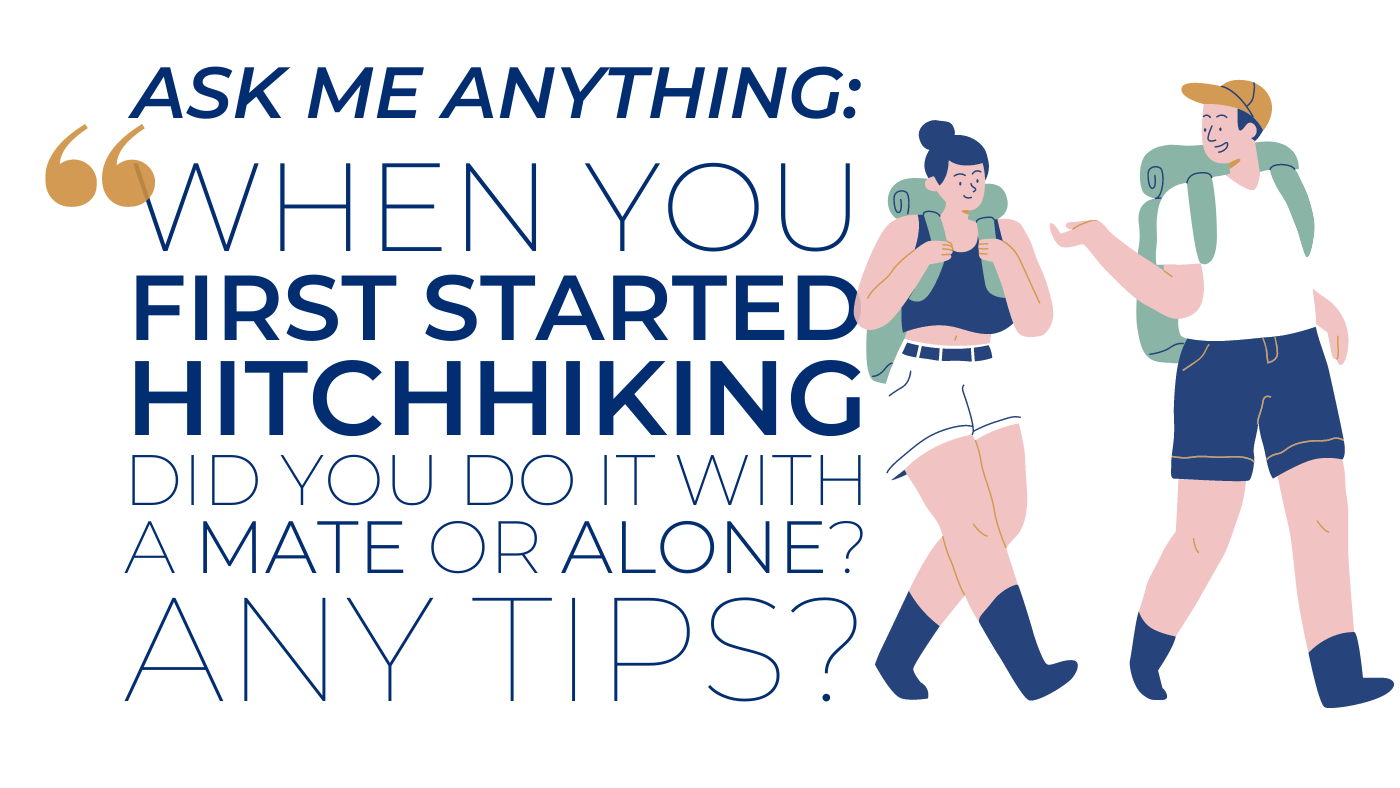 A new question for my Ask Me Anything (AMA)! This person wrote the following message about how I started hitchhiking and tips for first-time hitchhikers:
Hey! I'm going to Europe next July (I'm Australian), starting off in Istanbul then wanting to make my way across to the UK. I've been over there before and pretty much just stuck to trains and whatnot but I'm thinking maybe this time hitchhiking is the way to go (not the whole way, I'm not that ambitious and have limited time). When you first started out did you do it with a mate or did you just go for it? Got any tips for a first timer? Thanks 🙂
Here's my response:
Hey! Sounds like a great trip you're planning! My first introduction to hitchhiking was with a roommate when I was living in Denmark. He had hitchhiking experiences and I didn't. Denmark is a great country to get started hitchhiking. After that one day I started doing it alone, which was just a little step up really.

Go for a day's hitch with a friend in Australia before you go on a bigger trip. It's a good way to get familiar with the concept and what works and what doesn't. The only thing you need to do is put up your thumb and smile—it's that simple! See if you like it over there on the other side of the world before you try it on a different continent/culture and don't push yourself if you're not comfortable.

I don't know how much time you'll spend in Europe and what you want to see, but Istanbul to London (or Istanbul to Maastricht) can be done really fast as well! Take a good offline map (I recommend Open Street Maps Free/Plus. Click here for Google Play and here for Apple) with you, so you never lose your way. I hope I've been of help 🙂

Happy hitching!