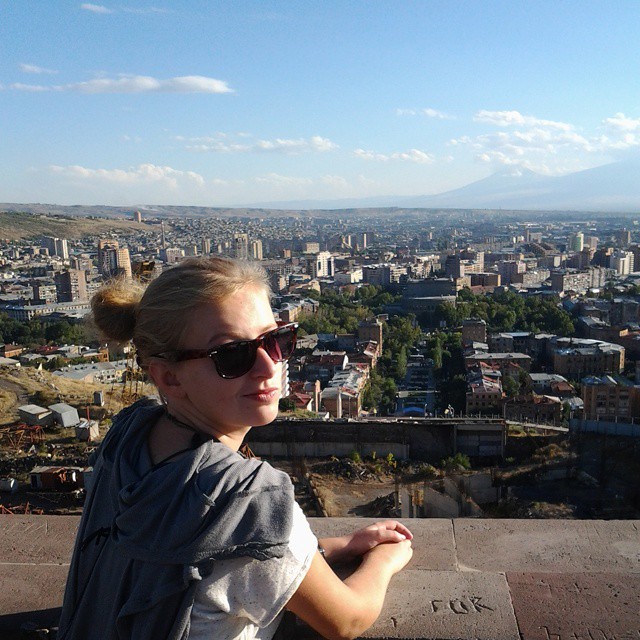 On my way to Iran, I had to make a stop in Armenia's capital city Yerevan. This is where I need to pick up my Iranian visa if I filled in every form correctly! It's going to cost me another €70 or so in fees, but that's not a problem for today. Today, I'm enjoying late September in Yerevan with this Lithuanian guy. It's his first time here and he's also picking up his Iranian visa. I'm 100% he's going to get it because he's a lot less chaotic than I am.
Just like my first visit to Yerevan, our final driver invited us to his home. We ate a kebab dinner, just like the first time I came to Yerevan. Then came out the beer, the Armenian cognac, vodka, and things I might have forgotten. Just like the first time, the guy insisted I'd take a bite of food every time I took a sip of alcohol. It's a sort of wholesome rule of drinking in Armenia so you won't pass out too quickly or something. I guess that's why I lasted so long. Except that this time, my hitchhiking… temporary partner… doesn't drink alcohol. But our host found it useless that one person at the table would have an empty glass, so he filled it up anyway. Then I drank it for him 🙂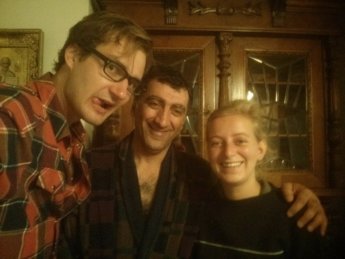 So today I'm walking around the Yerevan Cascade with sunglasses because the sun's hurting me. It's surprisingly warm still. Whatever our teamwork was yesterday, this Lithuanian guy does take nice photos for me with my tablet. I look like a fierce lesbian, which is exactly what I wanted to look like for this photo. With beautiful Mount Ararat partly in the background!
#Yerevan #Armenia #Ararat #cognac #kilikia #piva #baref #shatlava #barilooz #coolalphabet (at Yerevan Cascade)