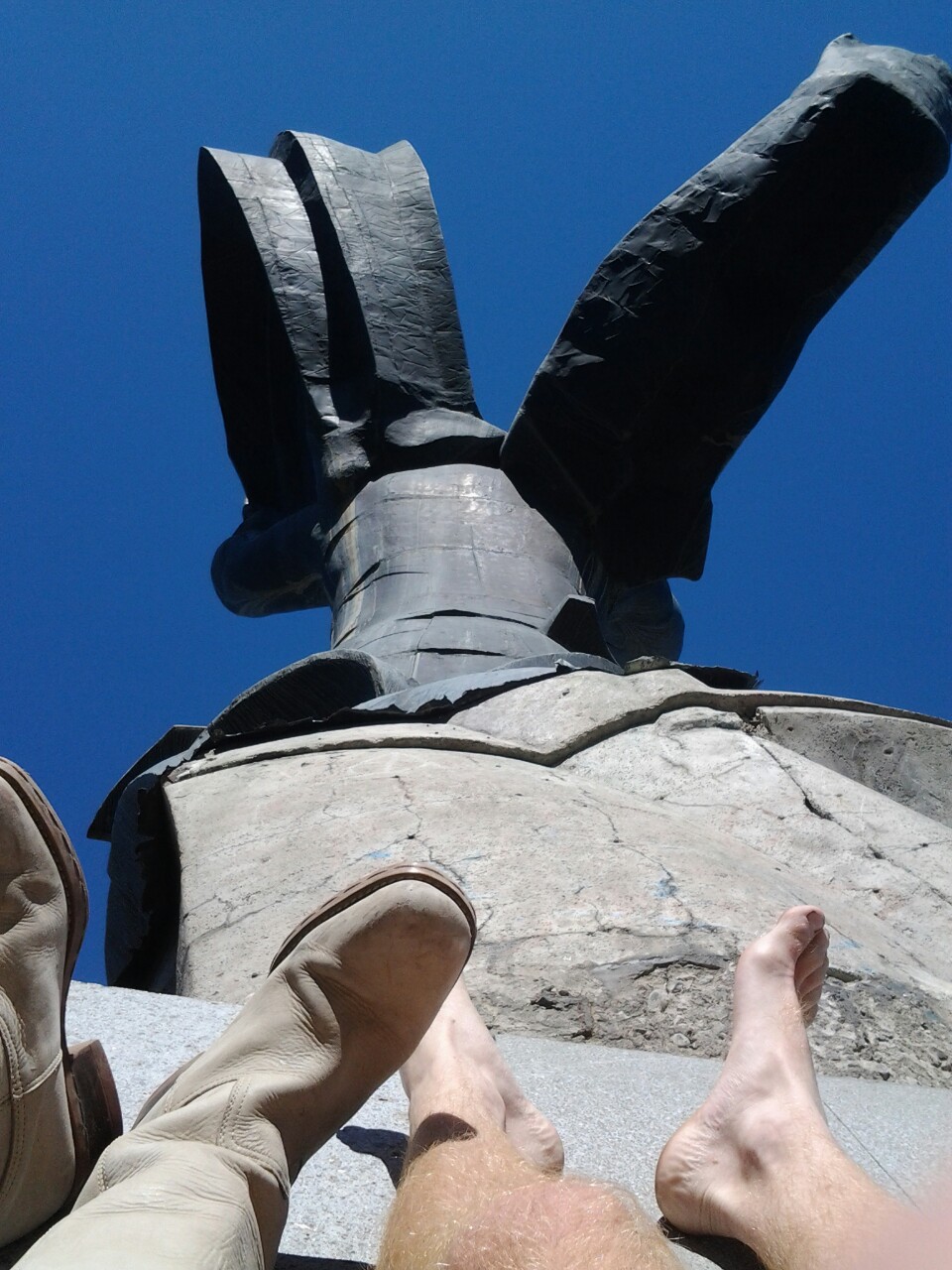 Another sunny September day in beautiful Vake Park, Tbilisi, Georgia. James and I decided to hike up to the World War II memorial statue atop the hill to catch some sun rays. Before they're gone again. These warm days are becoming rarer and rarer; many days are just too dreary to wander around Tbilisi much further away from my current tent. A few days ago I posted about the decay in Tbilisi, but today I'm feeling very cheery.
I can't believe it's my first (and last) time going up to this WWII memorial statue… The path below looks directly northward in the direction of Lisi Lake, not that you can see the lake. And the ziggety-zag path that runs behind it is popular with people on horseback, apparently. The memorial statue is a bit grotesque, but I like it even better from up close.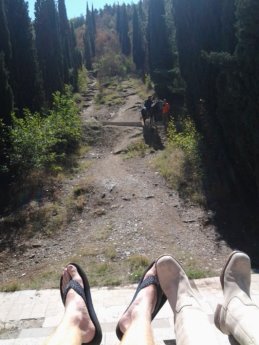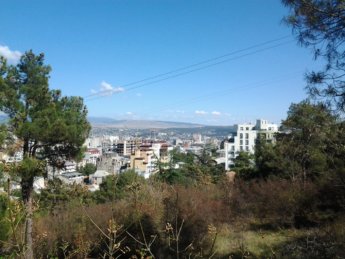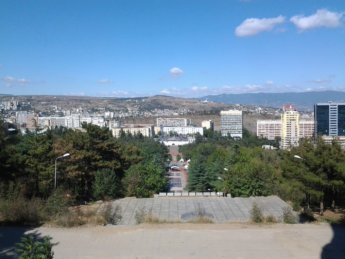 Vake Park has really become somewhat of a home for me. Even though the number of new arrivals is dwindling, there is still the occasional traveler making their way through here. Usually, after they've already exhausted their welcome at the Traveler's House (TH), which I heard has ended already. There was also a House For Everyone (H4E) going on in Armenia around the same summer, but I didn't know the difference between TH and H4E at that time.
Who do the hairy legs belong to?
Who is James, you're asking? Well, for one, he got me hooked on this puzzle game called 2048. I play it on his phone for now, but I'll have to download it on my tablet next time I'm at Wendy's to feed my addiction. He also likes insects and pets alike and gave me the tip to start taking Instagram more seriously. Hence the posts on my Instagram account after two years of thinking that this platform is mostly bullshit. He has an excellent face for experimenting with filters.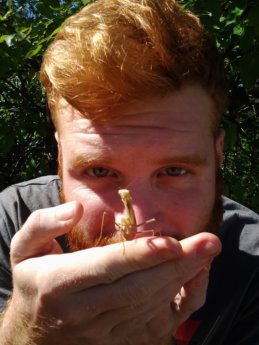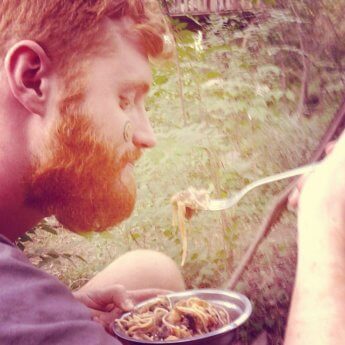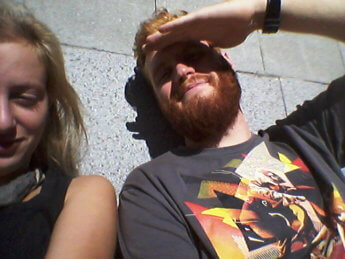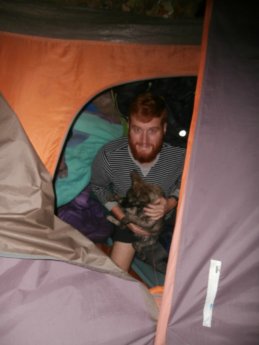 But in all seriousness: James is a British guy trying to cycle around the northern hemisphere of Earth. He's waiting for his new bank card because he lost his old one. He's not going through Iran because British passport holders can't travel freely in Iran; they need a guide. If he wanted to cycle through Iran, he'd have to pay a local to cycle with him. I think that will be very expensive since I don't think Iran has nice cycling infrastructure.
He will soon continue his travels eastward.
[Edited to add: he apparently took a flight from Georgia to Nepal. I didn't even know there was a direct connection between these countries. He says he lost too much time waiting on the new bank card, the countries between here and Nepal are too cold or something now, and somehow got the money for a plane ticket. Apparently, it's really easy to open a Georgian bank account, so he has a place to receive money. I'm not sure how Nepal is not cold, but good for him.]
Iranian visa update
Speaking of Iran, I got an email from the people at Iranian Visa .com on the 23rd of September. I hadn't seen it until I connected to the internet and searched for it, but it says:
[…]Pleased to inform you that your visa application has been approved by the Iranian Foreign Ministry and an authorization letter has been transmitted to the Iranian consulate in Yerevan.
Fuck yeah!
So, why haven't I hitchhiked away from Vake Park to Yerevan yet? Well, because it still took three days for the consulate in Yerevan to receive my authorization code. It will be valid for three months, so I technically still have a lot of time to wait around. But I won't wait around for long. In winter, Iran can also be very cold.
I first need to find a solution for my backpack. I currently don't have a good backpack to make the trip and you know I don't like spending money. Today I'll head into town to buy a new backpack. Then tomorrow I'll hitchhike to Yerevan in Armenia to pick up that coveted Iranian visa!
(Originally published on the 3rd of October, 2014): Putting our feet up to the grotesque statue in #VakePark