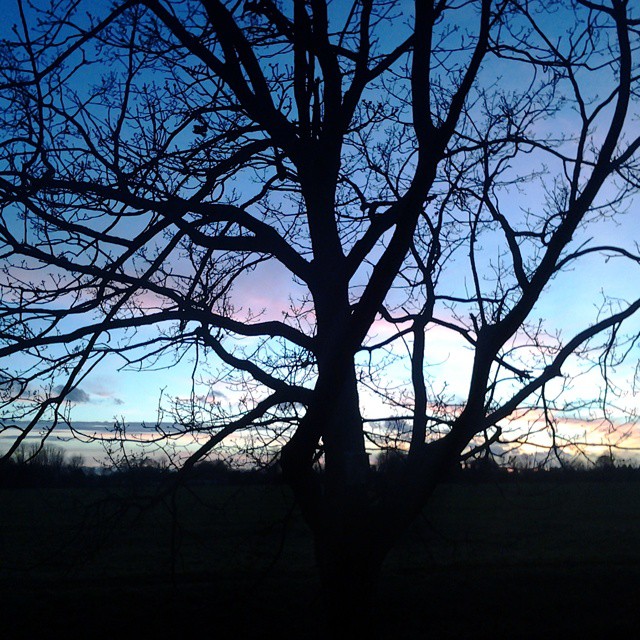 I've arrived back in my hometown and will need to sleep for a month after that journey. Wow! But during my waking hours, I can sometimes appreciate the beautiful sunset skies during this windy and cold time of the year in Loosdrecht.
For the rest, my days here before and during Christmas are filled with family visits. There's quite some catching up to do, especially with my grandparents. I have two grandmas and one grandpa that live in this town, all within cycling distance within my hometown. It's so Dutch, yes. It's always a little frightening to ride a bike again after relying on my own two feet for so long.
My mom's side of the family holds quite a big dinner each year. There are gifts, which are always books. That might sound boring to outsiders, but we used to celebrate Sinterklaas on the 5th of December and that evening was for toys etcetera. I'm used to how this works and never really questioned it.
After Christmas, I'm leaving again. I have this rule that I never celebrate my birthday or new years in the Netherlands. I've done it that way since… my birthday in 2012, I guess. Perhaps it's a weird hill to die on, but being away from this country on those dates is quite important to me.
#Holland (at Achtertuin In Loosdrecht)