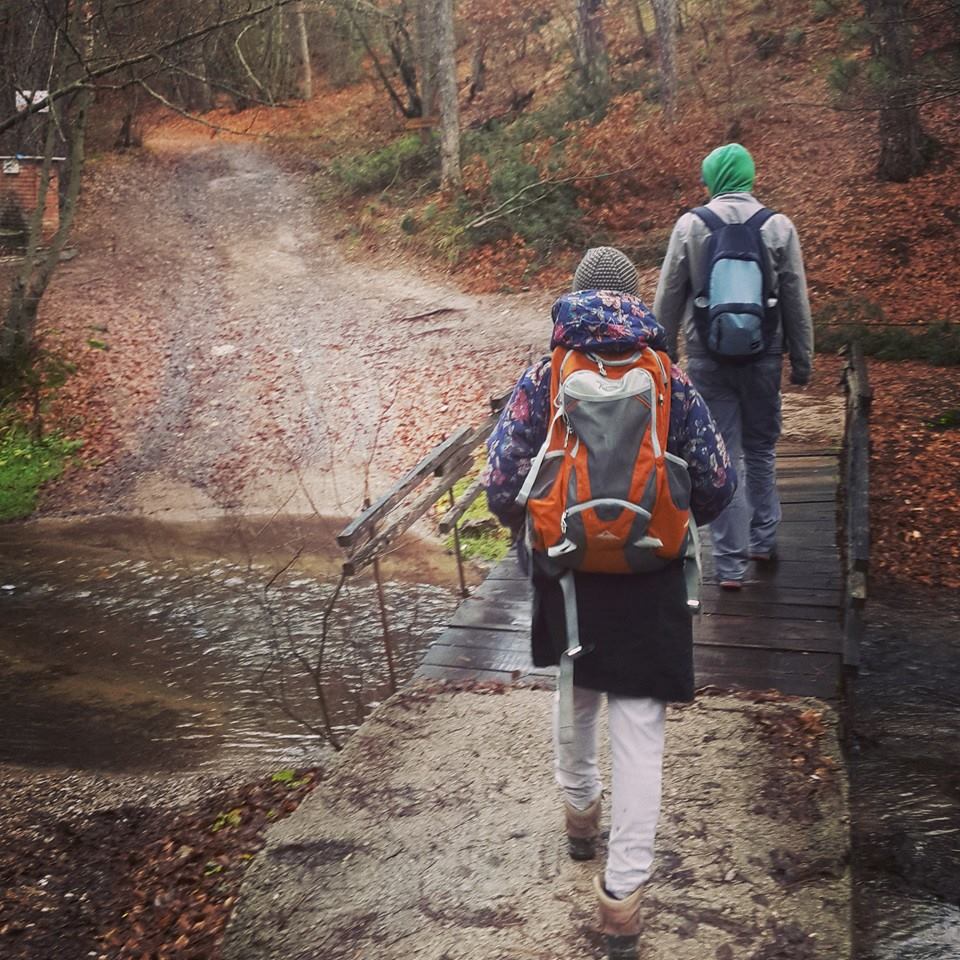 Let's talk about Turkey's underrated gem: Eskişehir.
Someone who followed my adventures invited me to his city Eskişehir—a city I'd never have thought of visiting between Ankara and İstanbul. He said it's a laidback university town with lots of young students and a cool vibe. Sounds good! So on December 8th, I hitchhiked there to say hi to him and his friends. His name is Ali and he's very outdoorsy and likes to travel by bicycle. I must say that the Turkish traveler community CouchRail on Facebook really works better than any official CouchSurfing stuff. His family was incredibly kind and we exchanged lots of stories about hitchhiking, cycling, and generic traveling. And I slept like a log for most nights.
It was a little awkward when he asked if I liked riding bikes, to which the answer is yea sure, and then he grabbed me a bike to ride into town. I'm absolutely terrified of riding bikes in places I don't know well outside of the Netherlands, especially mountain bikes. So even though it was such a fun idea, I had to decline because I would have most certainly killed myself on a bike.
When talking travel kit, I showed him my old sleeping bag that I'd picked up in Georgia. The purple one that's way too big. We decided to chop off 20 centimeters to make it more fitting for a small person. It saved quite a bit of space!
Şelale Mesire Yeri Waterfalls Nearby Eskişehir
On the 10th of December, I joined him and his friends on a drive followed by a hike in the woods south of Eskişehir. We all carried some useful stuff and Ali borrowed me his fancy hiking backpack. There were wolf sounds that were a bit frightening, but all in all, it was a beautiful spot near a waterfall. Ali has incredibly cool friends and we made a little fire, mostly to keep warm. Click here to see the location of the waterfall on the map. There's one more story about Eskişehir below the photo collage of the Mesire Yeri Waterfall (Turkish: Şelale). What's really cool is that you can also walk to the top of the waterfall and look down.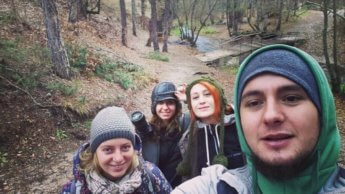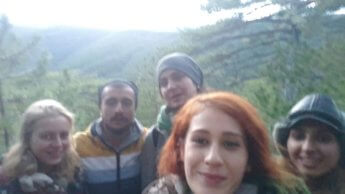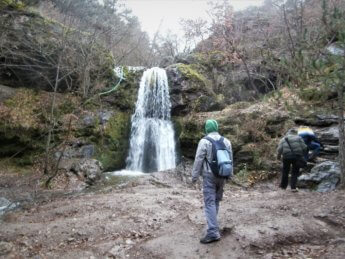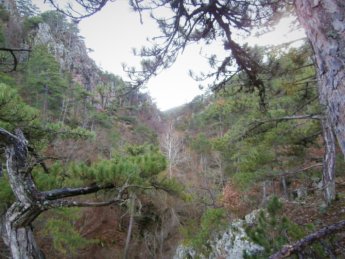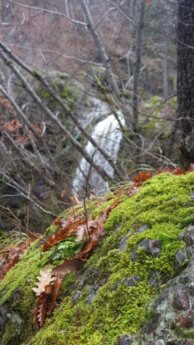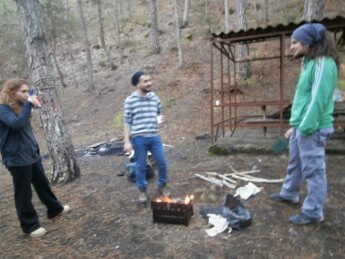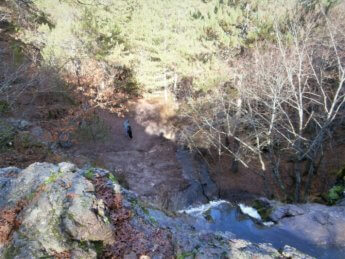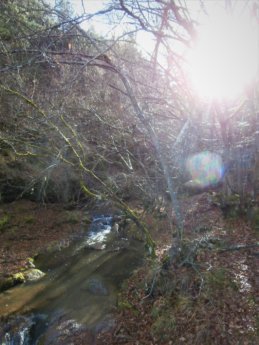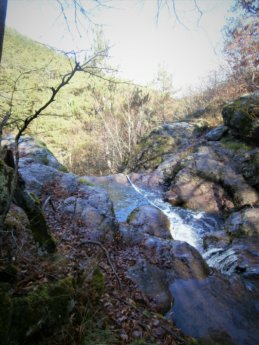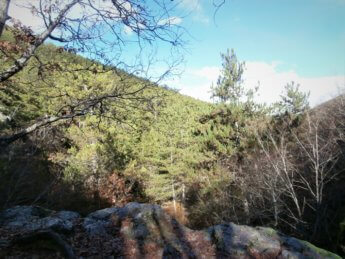 My First Earthquake!
During the last of the three nights, the room started to shake and wobble in multiple directions for a good half minute. It awoke me from my dream. Was this my first-ever earthquake? It was so surreal! I found it again and it was apparently a 3.9 magnitude. I woke up and asked Ali if that was an earthquake and he was like "yep" like it's no big deal. It's a different story when you grow up with this happening very often.
This might sound weird, but I've always, ALWAYS wanted to experience an earthquake. Like a tiny but noticeable one like this one. There's just something about the earth being alive and cracking its spine that fascinates (fascinated?) me. But I hope they're not getting any stronger because the next step must include damage and danger.