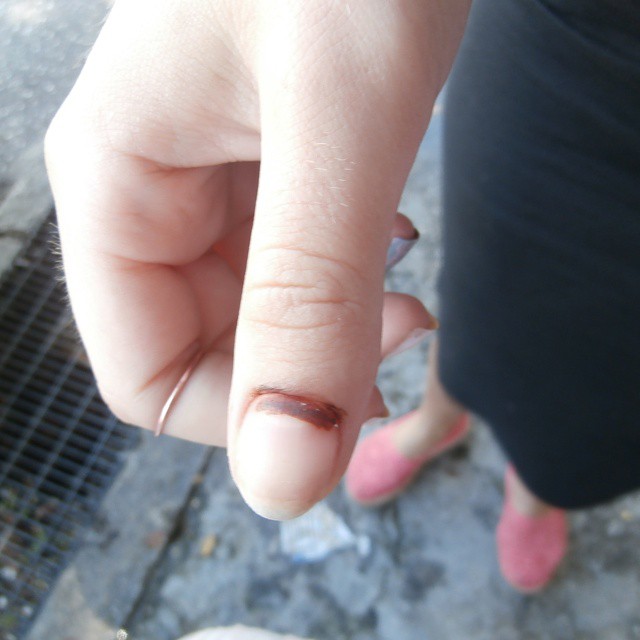 Election day has arrived in Albania! An excellent day to leave this beautiful country I've fallen in love with. Why? Because many Albanian citizens take a drive from where they work in Greece – and other countries – to do this democracy thing. After casting their vote, they drive back across the border with a free seat for me.
This marking on the finger in the picture is to avoid people from voting twice (or more). I know what you're thinking: pretty easy to scrub off. But none of the people in my car has simply wiped it off yet. I'm not sure what it is, perhaps a kind of iodine stain? The fun part is that you can see exactly who voted and who didn't (yet).
It's election day for the municipal elections, so the stakes aren't huge. But Albania has been in trance with it even before I arrived and I also hitchhiked with a local politician on the campaign trail in Berat.
This lady plus her brother and father live in Athens and they hail from Shkodra all the way in the north of Albania at the border with Montenegro (about 1300km). So yeah, they were driving really fast! They were my fifth ride of the day and I needed six rides to get to the center of Ioannina, the biggest city right over the border in Greece
New friends yay!
#Shqipëri #Hellas #hitchhiking #autostop #nonstopautostop