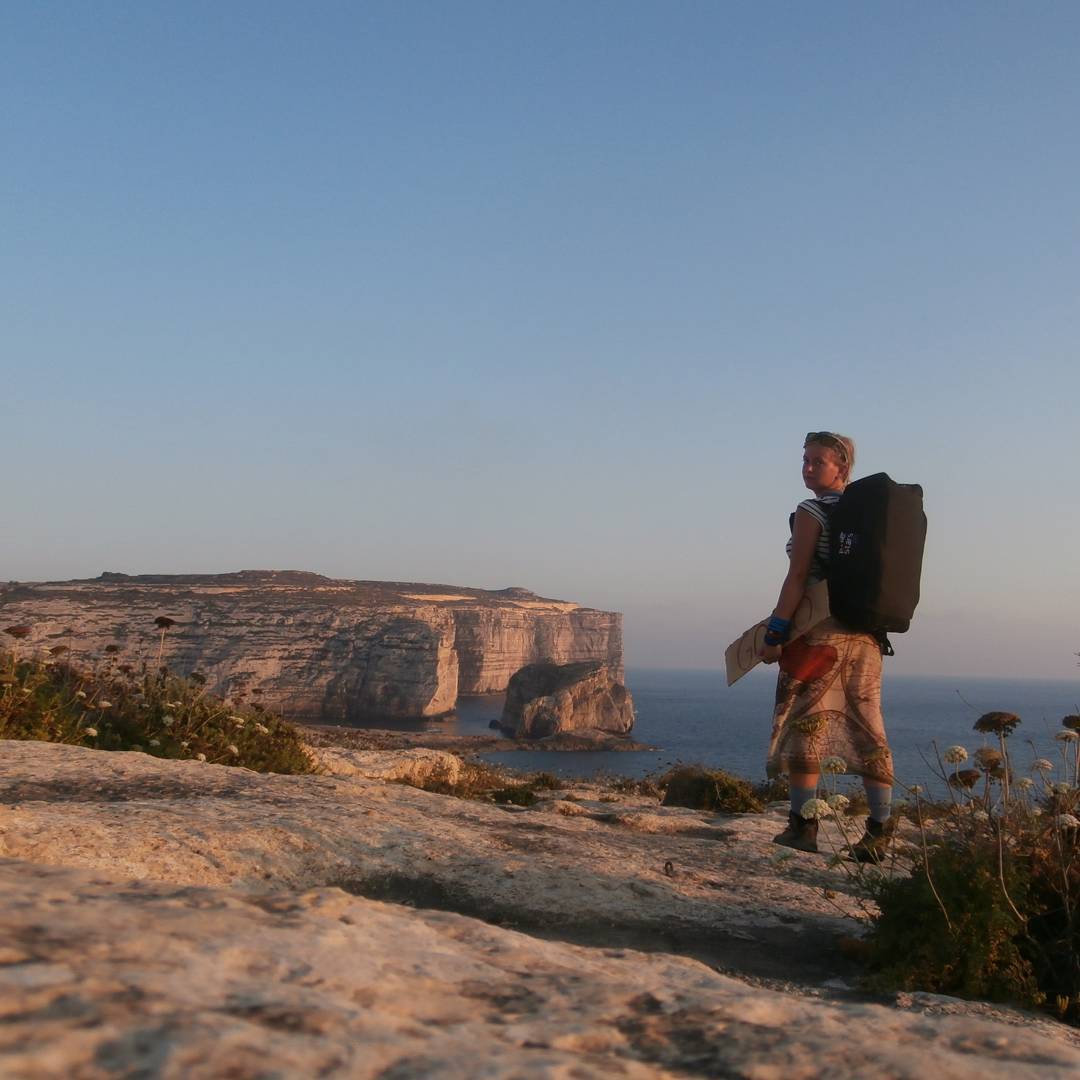 I hitched to the island of Gozo today and whatever the guidebooks say is true! It's much calmer and it's still really hot. I'm now at Dwejra where there are some massive rocks with massive holes in the sea. It's apparently called the Azure Window and it's one of Malta's most-famous tourist spots. Honestly, so far Gozo has been almost a little too quiet. That's because all the tourists have been hiding here, I guess?
There are so many sailing boats anchored in safe bays or dotting the horizon on their way to safe anchorage or elsewhere. I love it and it makes me miss my sea legs aboard the Boysterous. But I still have to see more in Malta before I'm going to try my thumb again at hitchhiking another (sailing?) boat.
I hope to go freecamping here with my borrowed skeleton sports bag from my host on the main island. This bag contains my inner tent, sleeping bag, and variable other stuff. I'm enjoying the lightweight style for now and I'm thinking of how to make it permanent. The packing struggle is real! Now let's hope no one gives a shit where I camp on this rock 😉
Perhaps I can even pitch my tent on the Azure Window? Hehe, I don't think people would let me. It also looks highly unstable. When I walked on it, I felt my legs turn into jelly just a little bit. Do you know that feeling?
#Malta #Rabat #Mediterranean #MediterraneanSea #hitchhiking #cisk (at Blue Hole Dwejra)