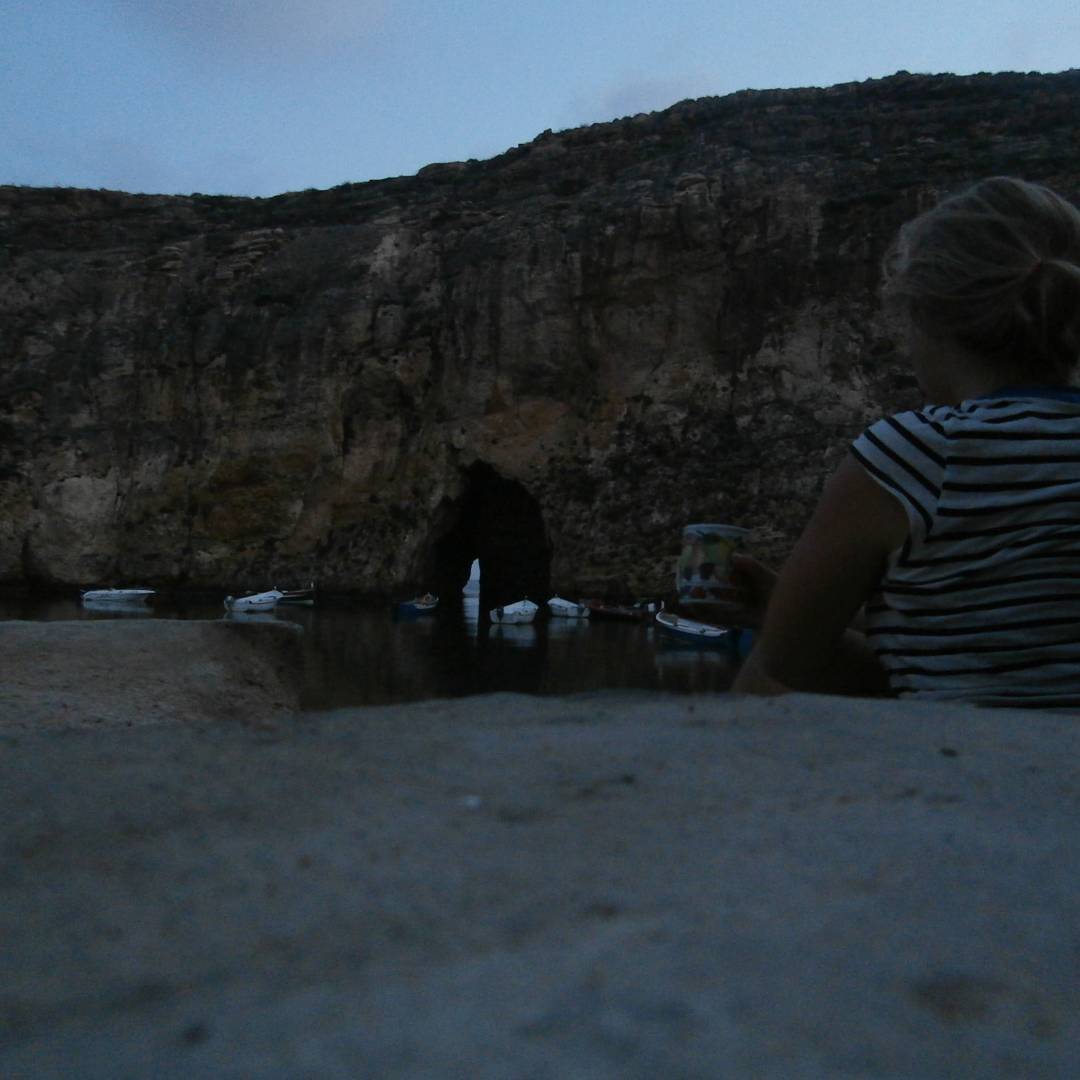 This morning I woke up on Gozo in my sleeping bag at the docks of Dwejra (location here). There's a little inland sea here that formed a natural harbor for small fishing boats. There's a cave that you can see in the background, which is where the boats enter and leave this calm protected area. Without pitching my tent, I just laid out my sleeping bag and slept on top of it. It wasn't the best sleep because it was so public, but it did the job.
Some people woke me up before sunrise asking me if I wanted coffee. So I got one from this incredibly kind Maltese fisherman who left through the cave with his son to go fishing in the open sea in his luzzu boat. I thought people would be mad for sleeping rough like this close to a major tourist site, but they were just kind.
After Dwejra, I decided to do this random hiking trail close to my sleeping spot to the edge of a 60 meter cliff with some ruins of… something? It required a lot of imagination. Before breakfast I already had 6km in my legs, so I hitched back to town to get some travel fuel. Now I'm gonna find a beach! Things are pretty amazing here in Gozo!
Not just Gozo, to be honest. Everything in Malta, from my arrival by hitchhiked sailing yacht till now, has been spectacular.
#Malta #hitchhiking #islandlife #peace #freecamping #camping #summertime (at Blue Window, Gozo)