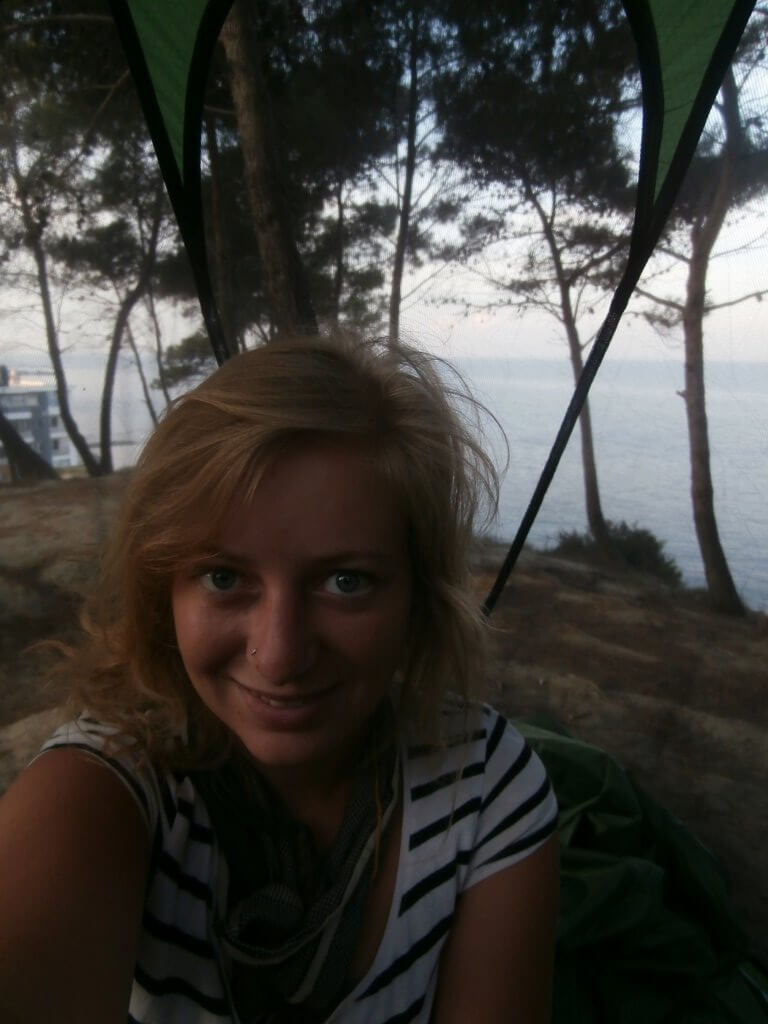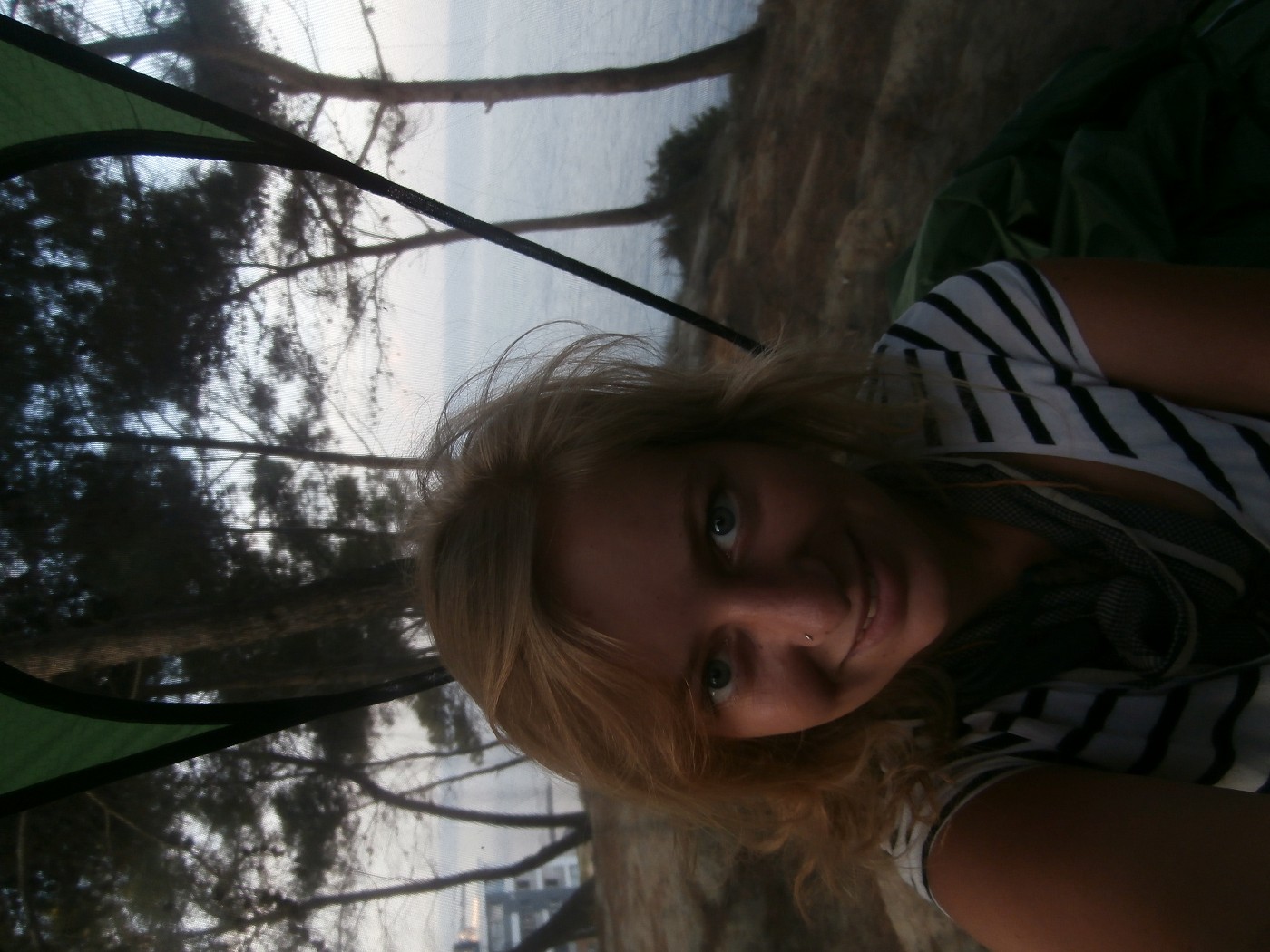 Good morning from Durrës, Albania! I went freecamping on the north side of town at a quiet spot on a seaside hill. First I wanted to camp at the beach, but there were already some people there. So I climbed up to this flat space and pitched my glorified mosquito-net/inner tent layer, rolled out my sleeping bag, ate dinner, and went to sleep until sunrise happened again. The ferries from Italy were slowly rolling into the bay. And during the night I saw some cruise ships passing by on the Adriatic Sea. It was some real good alone time. Alone… except for that bug that might be on the inside of the tent, but I'm not so sure.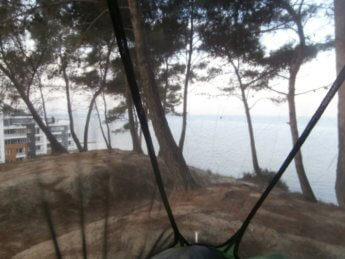 Anyway, it made me super happy 🙂 And these types of trees are my absolute favorite because of the smell.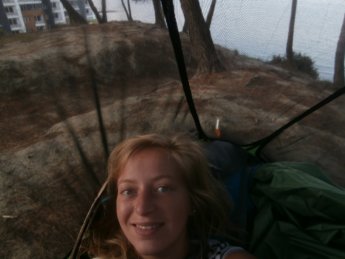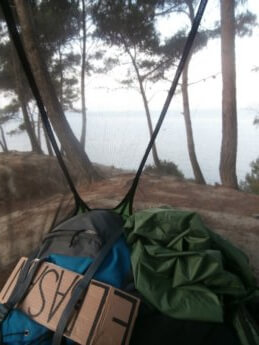 Finding a good and stealthy spot during twilight or darkness is always a bit of a challenge when searching for a wildcamping spot. But my experience tells me at some point you just have to go for it, walk away from the road, and pitch that tent. Being very tired seems to help in the decision-making process. Sometimes I wake up, look around, and think Jesus—especially if there's a lot of trash lying around. And at other times, I think Whoah! Today it's the latter, although there are some construction sites around which might limit the lifetime of this freecamping spot.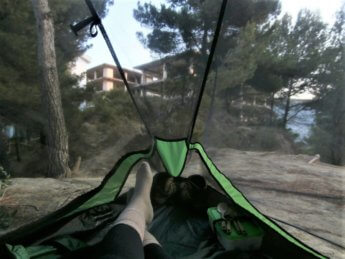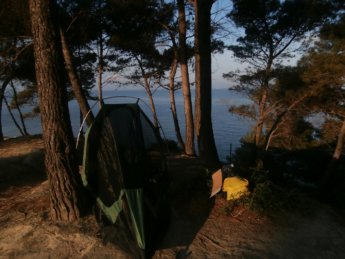 After taking the necessary photos, I packed up and walked down the hill to the road just 30 meters away. I actually immediately ran into a guy, but he didn't seem upset that I camped in his city.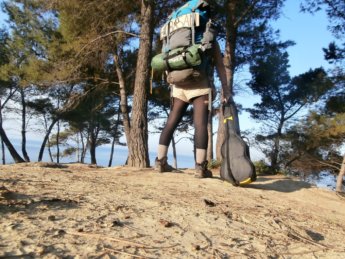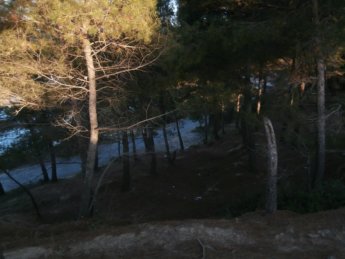 Once back in the urban area, I found a sweet corner café called Bar Viale to upload this update from. The Italian espresso in Albania is wildly good, so I had two of them. When I asked for the bill, the guy wouldn't let me pay even though I insisted three times (Iranian taarof changed my life). Very kind!
I'll walk through the center of Durrës one more time and then hitchhike to Elbasan and hopefully Pogradec at Lake Ohrid!
Click here to see the location of the freecamping spot on Google Maps. You can see that the buildings match the ones in my photos!