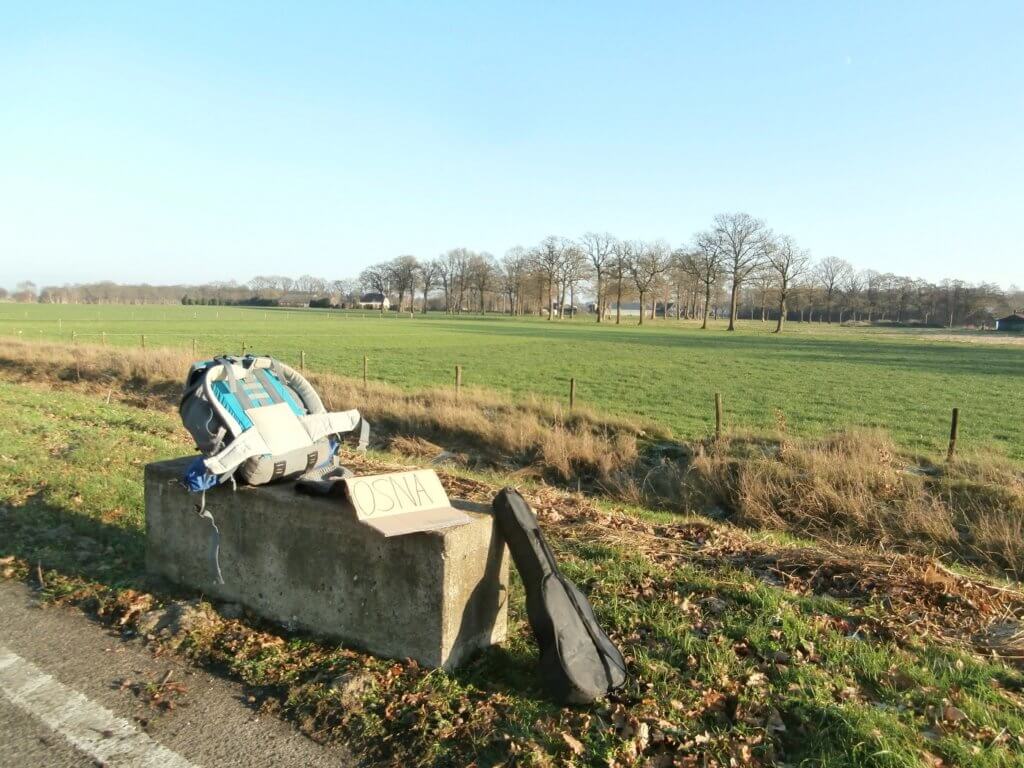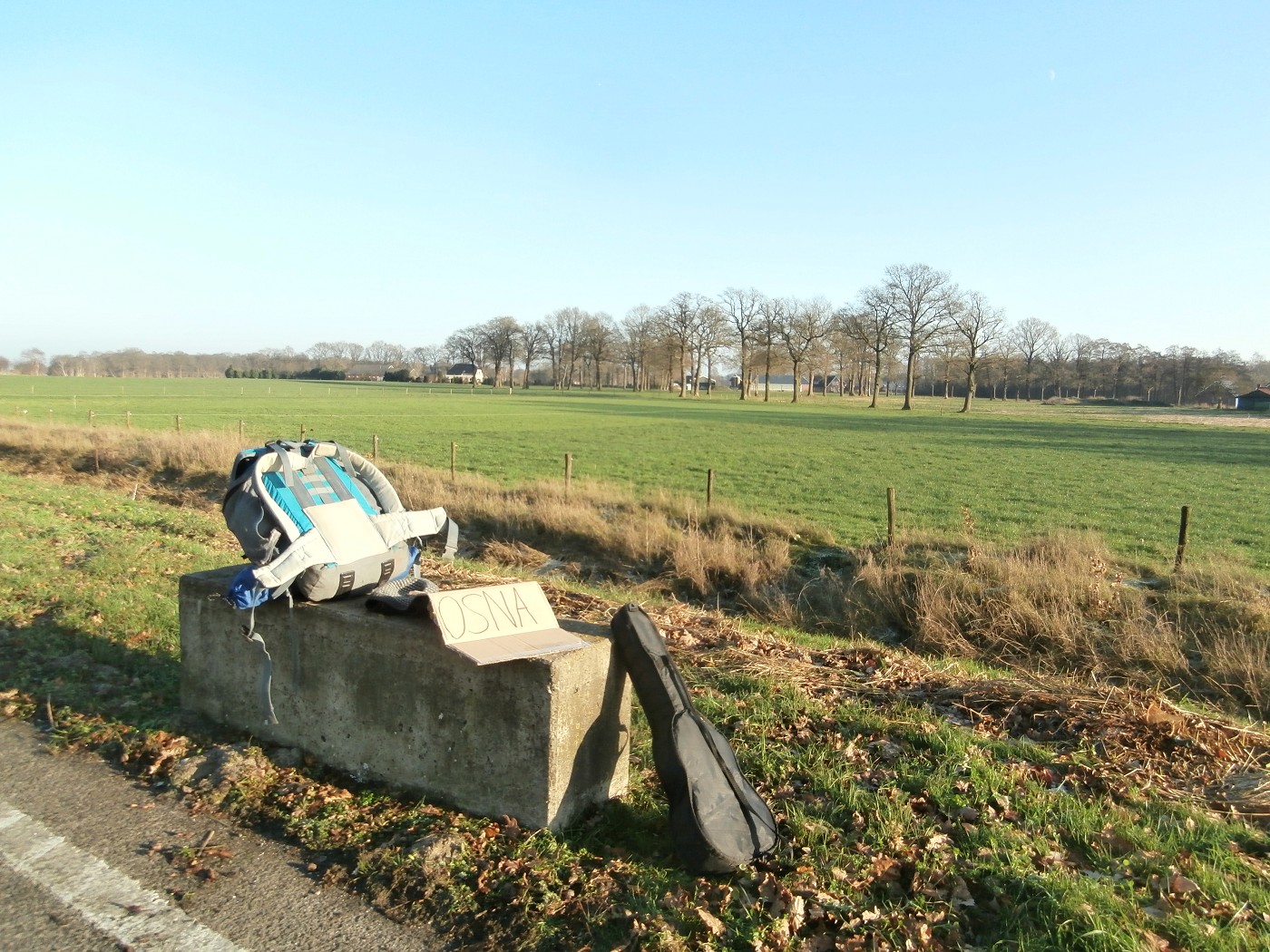 My backpack has been sittin', waitin', wishin' for a ride to Berlin in Germany! Today I'm hitchhiking from my mom's place in the Netherlands to Berling in one day.
My folks were kind enough to give me a kickstarting ride to this great gas station along the A1 highway. They had people to visit or things to do in the east of the Netherlands, so it's great that I could join for a short while. I made sure to snap a picture with my sweet old dog Ashley.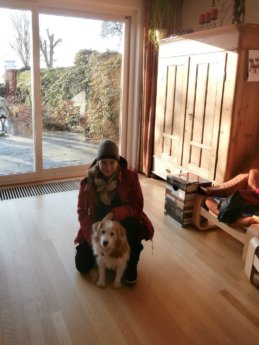 Like a comet passing by, I used their gravitational force to launch myself farther away and into a new direction. They dropped me off at the gas station on the other side of the road, but they somehow knew there was a tunnel to walk to the mirrored one. Very cool infrastructure, when you think about it. This is the location:
From here, I'll first try hitchhiking to Osnabrück or Hanover. I made these hitchhiking signs before I went, but still left two sides of cardboard empty in case I need to specify or change my plans. I can lower the distance bar depending on how long I've been waiting. I don't mind hitchhiking with five different people just a short distance as long as I'll arrive today.
But man, it's so damn cold! It's a good thing I picked up my old ski jacket. It's thick and has great pockets for this tiny adventure. I waterproofed my backpack and my new shoes before this adventure and even got some snow boots. From Berlin, I'll travel to Poznań in Poland to celebrate new years eve 2014/2015.