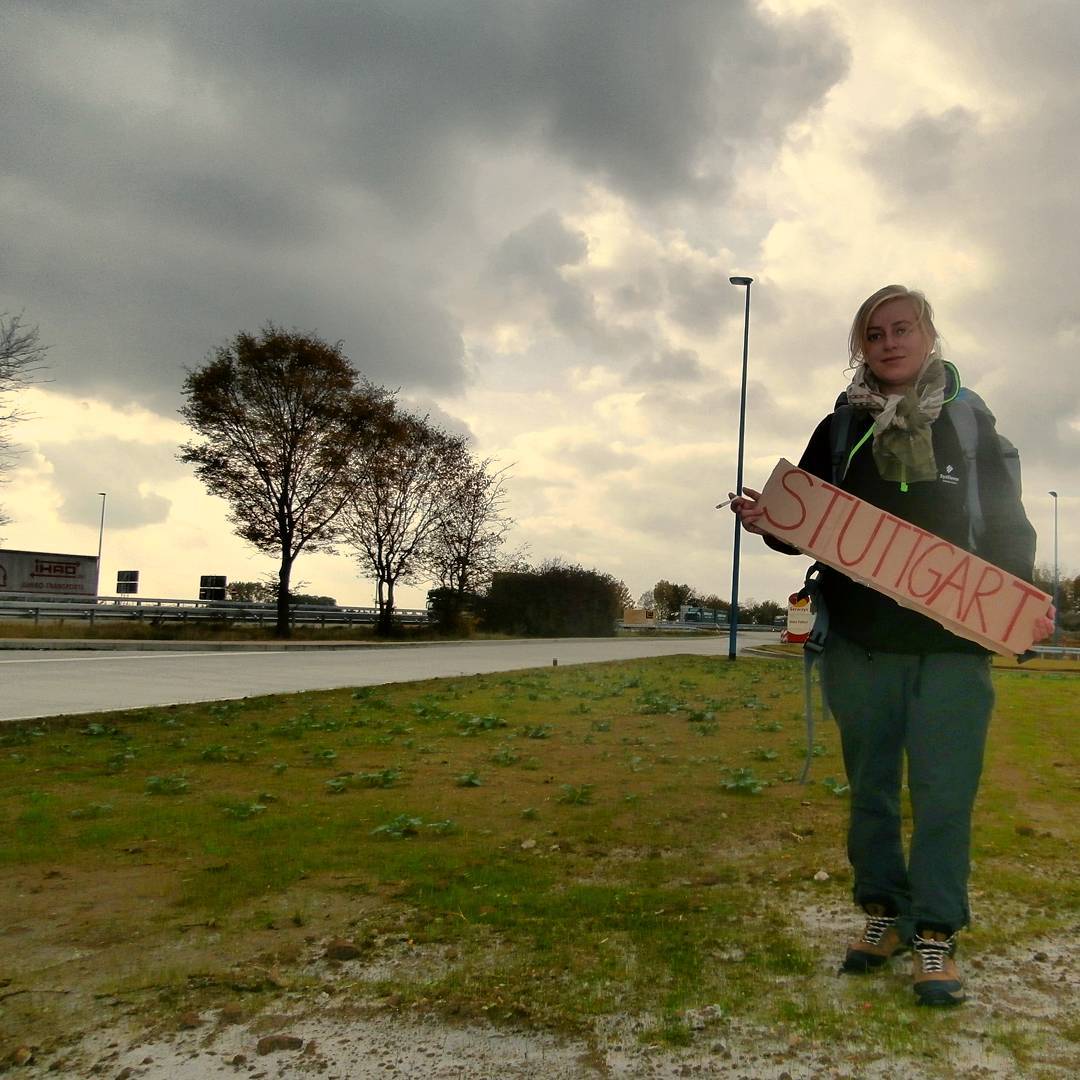 So I left Berlin for Stuttgart to visit a friend and knocked down a good 670 km hitchhiking away from dreary to slightly less dreary weather. Just four rides and a total waiting time of maybe 20 minutes! There's a reason why all the distance and speed-hitchhiking records are made in Germany! My previous hitchhiking experiences in/through Germany have always been fast and easy. Fast and easy is how I like my hitchhiking days. Right after taking this photo, I caught my final ride. I didn't even finish my cigarette.
My last driver made lots of jokes about the train construction project entering Stuttgart. We were on a bypass road around the mess. Apparently, it's the equivalent of Berlin Airport, but in Stuttgart: something the government keeps throwing money at that never materializes. They say it will be done in 2019, but there are some serious doubts about that prediction.
I'll be here for a few more days catching up with a friend from my old university before hitchhiking on. I'm hitchhiking home to say hi to my family, renew my passport and have a cool announcement to make 😉 Yes, the passport renewal is related to the announcement. For now, I'm just starting the glühwein season and catching up with people!