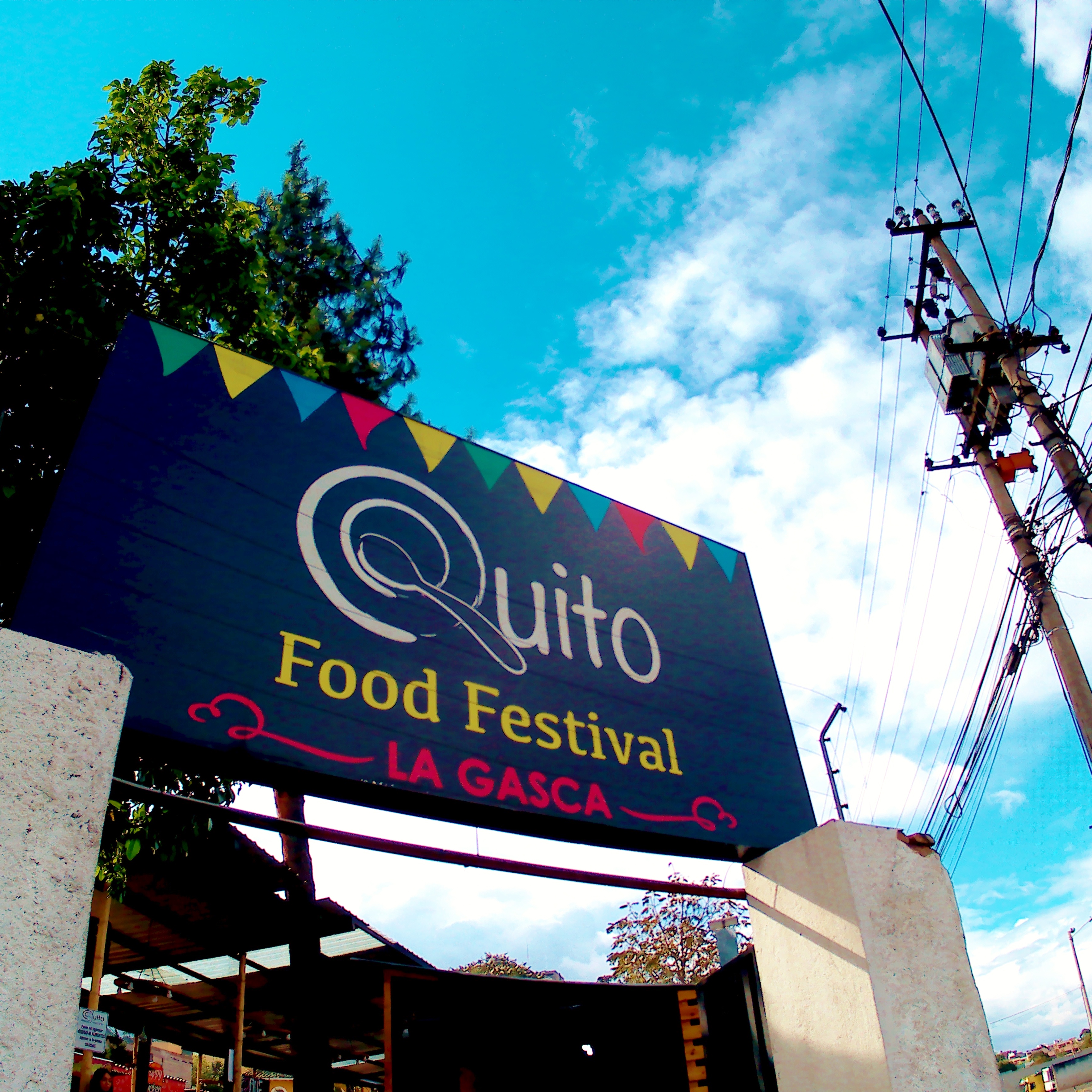 Quito Food Festival address: Avenida La Gasca with Gaspar de Carnival. Open Monday – Saturday 12:00 – 22:00.
On my way back from Quito's cable car, I spotted a sign from the city bus: Quito Food Festival. I made the snap decision to abort my mission to get home. Was I just hungry? Or hangry? The food around the teleférico (cableway) to Pichincha mountain was too expensive and my tummy was making noise. A mildly annoying rain wouldn't stop me from eating fabulously.
Upon entering the pearly gates to what looked on the surface as munch-heaven, I became unsure of my decision. Partly because of the wildly misapplied use of the word "festival", as this food-fest was permanent. It was an open-air food court made up of various food trucks. A rectangular roofed area with many tables formed the center. At the center of the center was a business selling craft beer. Very middle-class. And gringos everywhere you looked. One food stand with a bearded-man logo. Another place named "Puerco Araña" (Spider Pig), inspired by The Simpsons movie.
So it was hipster. That's not a problem in itself. The pricing is, though. When rummaging through the various options of foreign and (rarely) Ecuadorian edibles, I found out I can't afford any of the epic stuff. While the majority of stands had some kind of affordable dish, it was always the least spectacular. Whatever it was, it cost more than $8 whenever it had mushrooms. I think I walked around the whole thing twice before I decided that I was too hungry to leave and find something cheaper.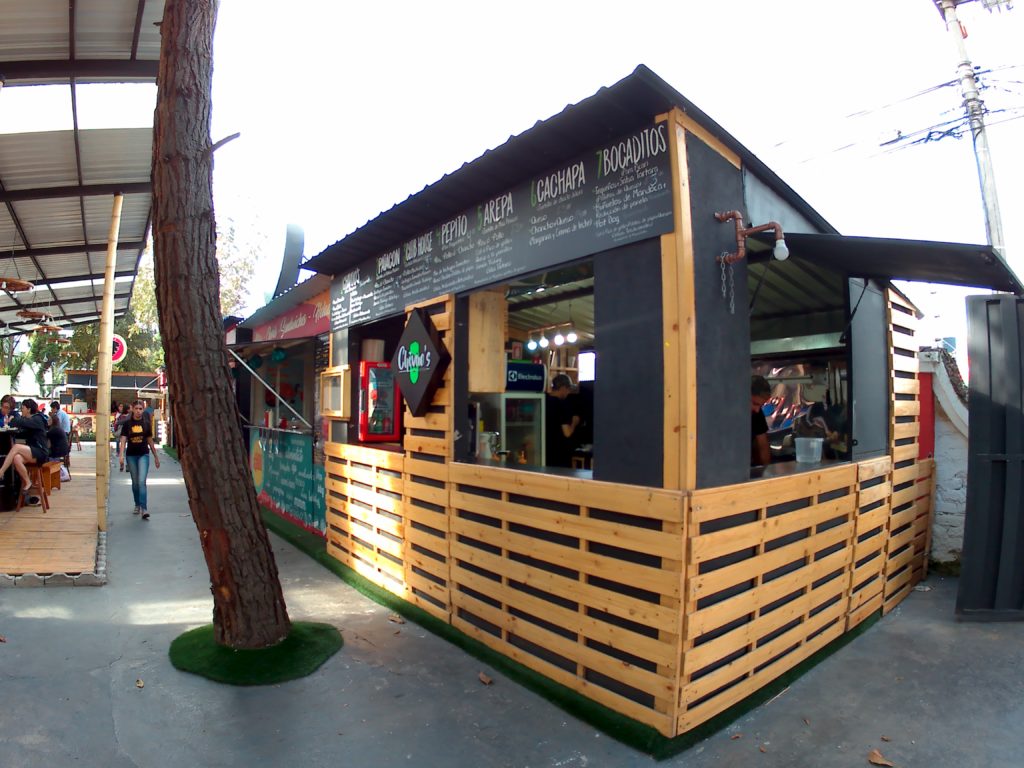 I settled for a $2.50 savory crêpe. Paid upfront. Table delivery. I asked the guy who took my order if he was serious about the table delivery – try remembering a face in this crowd – and he assured me the food would find me.
In the meantime, I analyzed the demographics of this place. There were many Ecuadorians in the college-going age. They were well-groomed and their shoes looked nice. Gossip and flirting. The air filled with oppressive heteronormativity and faint laughs. The other people were mostly foreign tourists with money, but little time to travel. Their daypacks looked as if they had just cut off the label. I remember the good old days when some of my stuff was in pristine condition.
Ten minutes later, an unfamiliar face brought me a familiar looking order – how did she know it was me? Simply a jamón y queso crêpe, with a side of gloriously random potato crisps. There's no picture proof about how spectacular that crêpe was; my primary objective was to eat. All I can say is that it was a marvelous crêpe.
Satisfied, I left the Quito Food Festival and continued my way homeward. Outside the gates was the real Quito. The Quito without references to international pop culture. The Quito that doesn't do barbecue sauce.
So, is the Quito Food Festival worth a visit?
No.
You'd like more nuance? OK, sure I can do that.
If you haven't had a familiar/comfort food in a while, you'll probably find it here and it will be worth the money. But if you just arrived in Ecuador from the Land of Familiar Foods, go find something more local. Your taste buds deserve to know what's up.
If you're traveling in a group and have this discussion of "I wanna eat Mexican, but he wants to eat a salad the little prick he is", come visit! The Quito Food Festival is one of these rare opportunities to please everyone in a large group. Spicy or mild, restricted or omnivore, kosher/halal or treif/haram, someone will find something good. When every stand is open you'll find pasta, shawarma, pizza, tacos, sandwiches, grilled goods, wings, burgers, salads, crêpes, ice cream, beer, fresh juices, sodas, and cocktails – at the very least!
If you're on a super tight budget, skip it entirely. Perhaps visit the neighboring eateries on Avenida La Gasca which have much more reasonable pricing.
If you are staying in Quito for a while, it might form an interesting experience as part of a trip to La Gasca neighborhood.
If you are a food truck/greasy spoon lover, just go already!
Want to keep this for later? Pin this fellah! 🙂