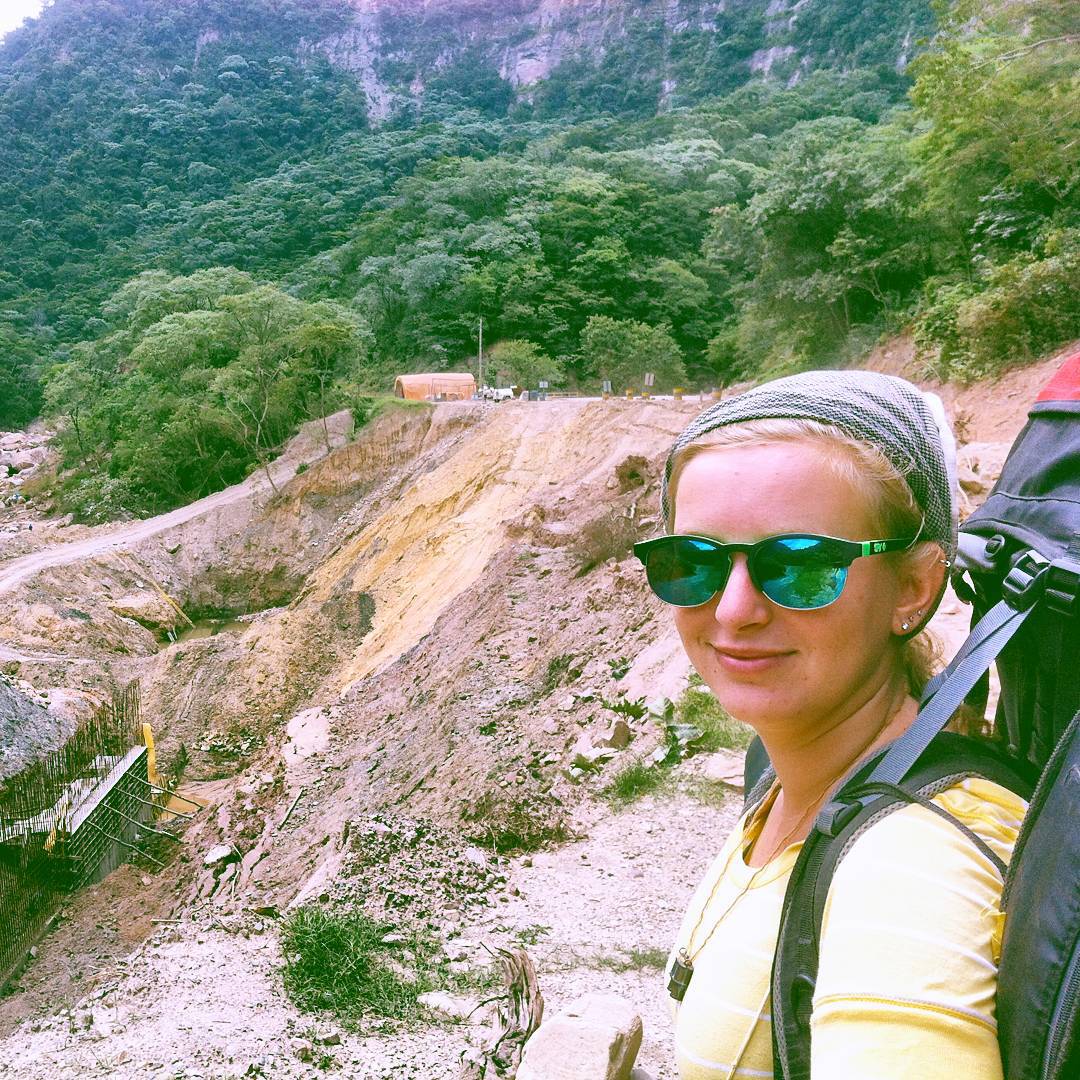 When hitchhiking through this amazing valley to get to Samaipata, Bolivia, football-sized rocks fell down a cliff. It's such a strange thing to witness. They barely missed the car in front of ours. My driver told his daughter who was sitting in the roof-window of the car to come down and sit inside between Jonas and me. "We have to do this quick", he says in Spanish. He slows down the car and waits for the dangerous stretch to clear.
This doesn't worry me at all; I grew up with the assumption that if there's any danger, other people will take care to minimize the risk. Someone must have identified a hazardous spot where rocks might fall down on the road below.
But Bolivia has a completely different set of assumptions to roll with. My first instinct is to take a video, but I refrain. We slowly drive closer to the impact zone, stop, wait, and see, and then drive quickly through it. Nothing hit our heads through the roof window. This is a good moment to thank your deity. I guess any cliffside road in Bolivia is potentially an alternative to its famous death road.
My driver also introduced me to some new fruits I can't remember the name of. It's something between lychee and an egg? And there was a Happy Meal-sized banana too. I think might be a plantain, but I'm not sure. Another driver was a guy involved in fixing this road. He does so with his CAT-bulldozer, which I didn't hitchhike. In this dusty area, he wore sunglasses and something to cover your nose and mouth. This is not a luxury.
Just two rides for more than 100 km to cover. But that's about the maximum you can hitch in a day on twisty Bolivian mountain roads. Depending on the vehicle and the driver, the pace might be slow and nice for looking at the changing landscape. Or they might drive pant-crapping fast and you'll find yourself holding on to whatever you find in the car not to fall out! I got a little of both today…
The next update will be about Samaipata, where there are waterfalls and lagoons. And plenty of foreign hippie settlers brightening up the rainy season with talks of the universe.