One completely spontaneous find in Samarkand was this adorably small abandoned observatory in Central Park (Uzbek: Markaziy Bog'—Russian: Центральный парк). We walked past it one evening (19th of July) on the outside and I snapped some photos. Since the best restaurant for vegetarians – Old City Restaurant – in Samarkand is located a stone's throw away from Central Park, I knew we'd be back.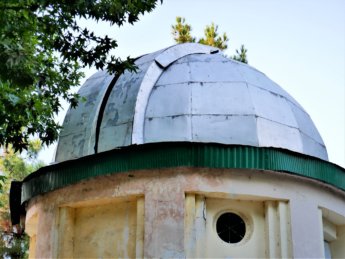 Here's a Google Satellite view of the observatory where you can clearly see the observatory's round metal roof:
From the ground behind the fence, it looked much like an abandoned observatory, but I couldn't be sure.
Urban Exploring at the Abandoned Observatory in Samarkand
A few days later (July 21st) and after Eid Al Adha, we took a taxi to the restaurant with vegetarian options. Unfortunately, the restaurant was closed and we ended up eating a very sad kebab that we brought to Central Park. Afterward, we walked to the observatory.
We took photos from the outside assuming we couldn't look in at all. After we were done with the exterior, I tried the doors in vain while the guard of a nearby building wasn't looking. I decided to put my lens through a crack in one of the doors and snap a picture. But it came back dark and blurry and I just photographed spiderwebs. Then I walked to one of the round windows that were broken and lifted my camera far above my head and snapped a few photos. Oh my, what a find!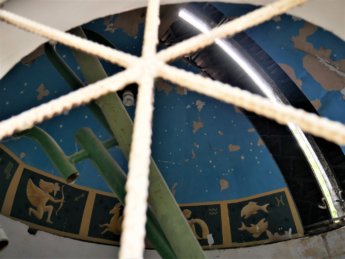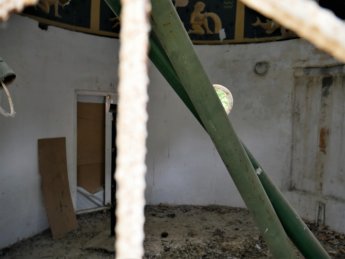 I snapped some more pictures from that window and a symmetrical window on the other side. Those zodiac decorations on the wall are really, really cool. I'm very happy I did this to reveal the interior of the abandoned observatory. Then I also asked Jonas to use his very own face eyes to peek inside and tell me what he sees. He confirmed what he saw inside and the mess on the ground of fallen leaves and just general trash that kids have dropped in there.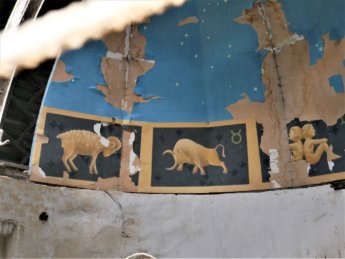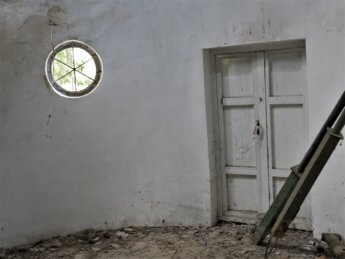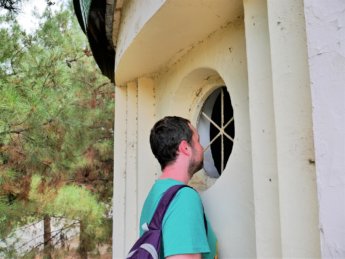 A History (Pulled Out of My Arse)
I do not know the history of this tiny observatory in a public park. My guess is that it was built in the last 40 years (←total guess) or so to spark curiosity for astronomy in young adults and children. Perhaps it's related to the nearby youth center? Perhaps that's also the reason for this observatory's demise.
The style of the (rather large) symmetric stairs looks like it was inspired by some kind of classical European buildings and not Uzbek-style architecture. I think it was abandoned in the last 15 years (after the Soviet Union). That last guesstimate is based on the fact that the mobile slit in the dome of the observatory is permanently open, but the interior paintings are in quite good condition. It doesn't rain very often in Samarkand, but any rain would have damaged the decorations.
Samarkand is a city with a long history of astronomy and science and it makes sense that someone in the municipality wanted to rekindle this love. But I doubt that its location was good for stargazing because of the light pollution from the city itself. Though I must say that this observatory is much easier to reach than the Maydanak Observatory.
Making this abandoned observatory unabandoned wouldn't require a lot of fixing in my opinion. It could be operational again after four days of cleaning and fixing. Still, it's not a place where one would leave their expensive equipment standing after locking the building. Bring your own telescope.
How to Find the Abandoned Observatory
Walk or take a taxi to the Central Park
If you're taking a taxi, ask for 'Yoshlar Markazi' (youth center). It's a unique building near the park and everyone in Samarkand knows where it is
Enter the park and walk on the west path to this location
Enjoy the observatory and use a tall person to look inside
Good tip? Consider buying me a sherbet!
Bitcoin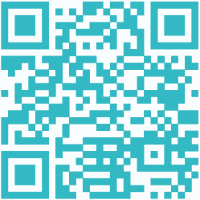 bc1q9a6w08a4gkx4gdvnh7w2vlkfzx4tlwfpfe6jm6
Open in wallet
Adorbs? Feel free to share!