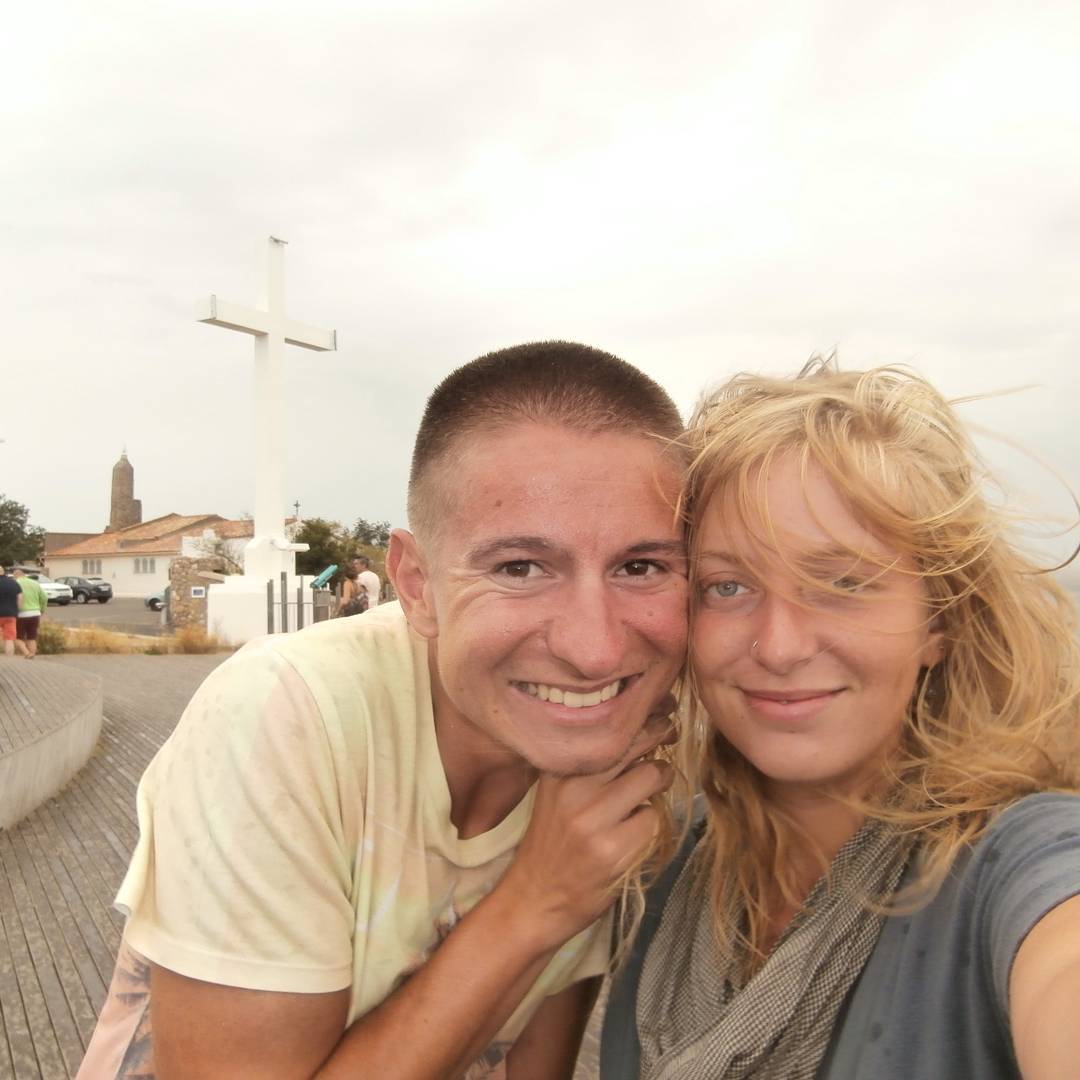 Remember this guy from the hitchhiker's picnic in Tirana? We just reunited in France, where Yohan's family lives in Frontignan. Thanks to this French friend and his family, I have a comfortable bed for one more night before I have to go speed-hitchhiking to the south of Spain. Together, we made a little calculation yesterday and it's more than 1500 kilometers I have to do if I want to avoid Barcelona and Madrid (yes please)!
I have about five days to make it to meet the other side of my family there. At the HitchGathering, some women told me the bad news: Spain is mierda (shit) for hitchhiking. It will be my first time hitchhiking in Spain. Usually, I don't put too much credit into what other people say about hitchhiking in country XYZ, but these are hitchhikers. Experienced hitchhikers. And I didn't find anyone who disagreed with the assessment that it's a tough country. Oh well, we'll see! I'll report back with my findings.
On the bright side, the weather is a lot cooler than before as there are really strong winds, good for messing up your hair. But at least I won't sweat as much on my way south!
We took this photo together in Sete, which is next door to Frontignan. I believe it was atop the hill Mont Saint-Clair where there's a cross. The area here is *chef's kiss* beautiful! I can recommend it for a visit!
#España #autostop #nonstopautostop #hacerride #hacerdedo #fairedustop #hitchgathering2015 #Sete #LanguedocRousillon #ohmierda #ohmerde #ohshit #ouiouilavachequirit (at Sete, Langeudoc-Rousillon, France)