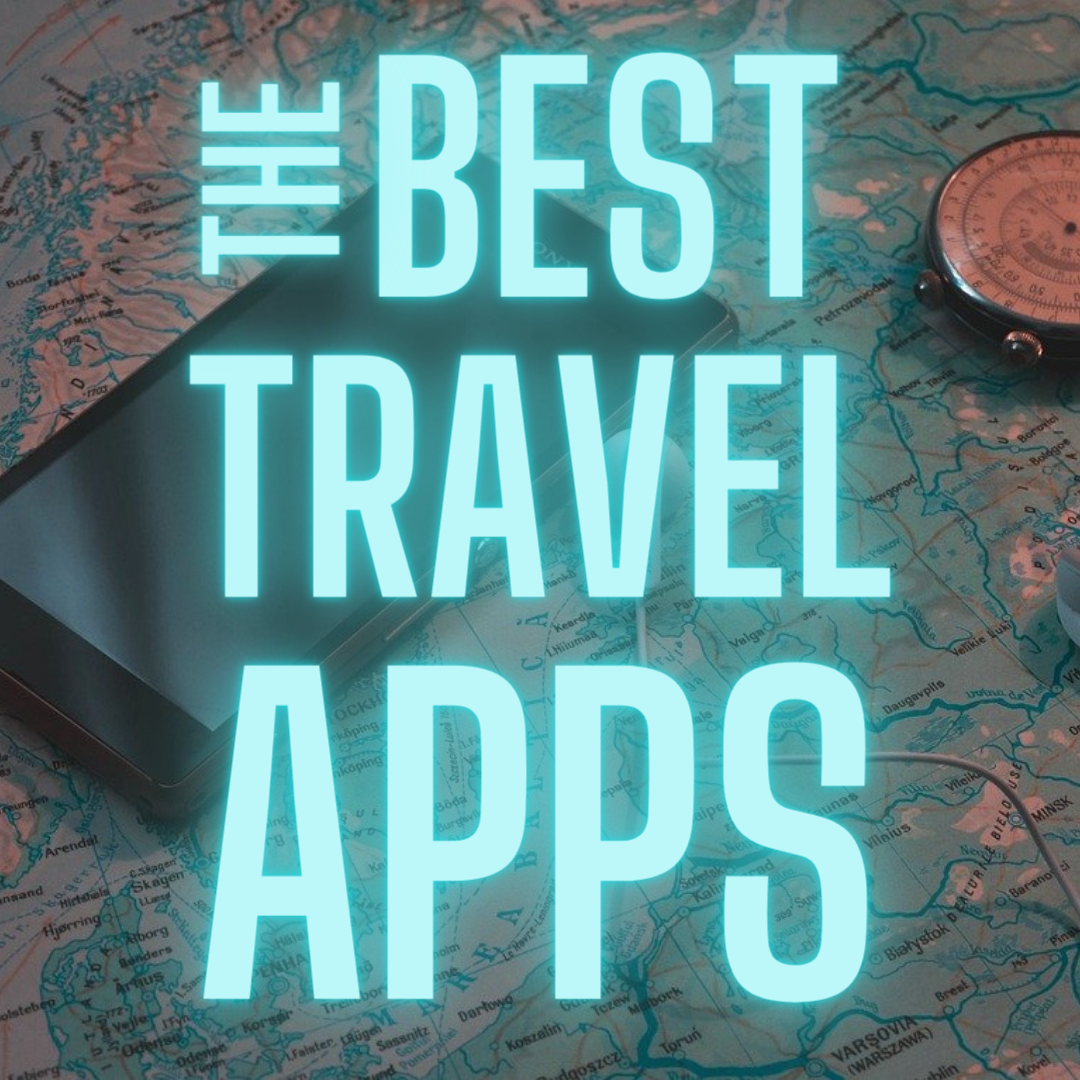 I was planning to write about 'the best travel apps' for a long time, and I'm finally stuck somewhere with WiFi to actually do it. So here we go. Starting with the obvious observation:
The last decade has seen some incredible progress regarding technology and so it has affected the way in which we travel. It doesn't matter whether we go to an all-inclusive resort in Turkey or go backpacking in a crap hostel with bedbugs, We, the (privileged) people who travel have started to expect WiFi and other services everywhere. We bring our own laptop (heavy), tablet (perfect) or smartphone (will barely do the trick) in our leather suitcase or our dirty $22 backpack that's ripping at the seams.
I admit to being really bad at going without WiFi. Depending on the destination, I am usually online at least once every 24-hours – also because I travel alone and have to talk to my "failsafe" every single day. I'd really like to try going completely without technology and frankly, I get a lot of criticism from my well-traveled friends by taking along a tablet and posting all kinds of random crap on Facebook. But to each their own, right? Also, for being known for my really chaotic trips and zero planning, this is my way to compensate for that and helps me not get into serious trouble.
It's a risk to carry something of such value with you, but my main advice on that is just to avoid doing stupid things like waving your tablet into people's faces in the poorest neighborhood in town, charging it while not having a view on it at all times or just plain forgetting it at Starbucks. Knock on wood, though, because it's bound to happen to me at some point.
But this isn't what you came for, so let's cut to the chase. I have a Samsung Galaxy mini-tablet that fits in my hoodie's kangaroo pocket so I can grab it within seconds while still having it as close to my body as my passport. When hitchhiking there's probably no WiFi, so these are the best travel apps that I use for those times.
The Best Travel Apps That Work without WiFi
OSMand+ (OpenStreetMaps)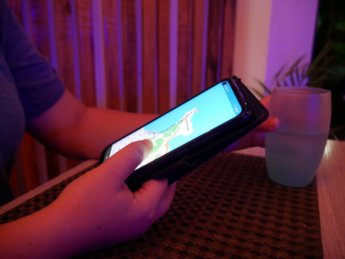 (€6 – click here to go to "OsmAnd+ maps and navigation" in the Google Play Store)
It's the only app I ever bought and definitely the best investment on my tablet ever. There is a free trial version where you can download 10 maps for free. After I finished the trial I bought the whole thing which gives you all roads of every country in the world – and you can zoom in down to house-number level! According to the reviews, there are some things that don't work as they should, but it all depends on how you plan to use it.
I never used the plan-your-route thing of it because I never figured it out, but I walk mostly so I just follow the blue dot (you) on the thing and always get to where I need to be. It also shows service stations and really anything you need, so if you're hitchhiking you can tell the driver where would be best to drop you off without depending on their knowledge of the infrastructure. Sometimes, though, it shows one road as the main road even though it's not. That happened to me in Armenia, but no biggie.
Warning: the maps you download take up a lot of space, so except for my passport-nation and some routes abroad I take frequently I just download before and discard after the trip. Depending on how intense the infrastructure, you can download the whole country or only a region. For example, all roads of Mongolia take up less space than the map of London until the ring road, and I think the ratio of how many times London fits in Mongolia is similar to how many times Earth fits into the Sun. Even when you're not hitching it's easy to find out where you are; just turn GPS on and open the app. Anno 2014, the hill really does come to Muhammad.
Hitchwiki
(free, from the website hitchwiki.org)
Objectively speaking, it's a shitty app. If there's an accent or weird letter in some place name or address it kind of looks like the font Wingdings, but overall a great app to do your hitching research on. It doesn't have every city, but it gives you great advice on finding good hitching spots. It's a wiki, so it's never complete, but that gives you ample opportunity to get your internet karma on and help others out by submitting your own information to the website.
iOverlander
(from ioverlander.com)
An app by overland travelers (by car, generally) for other overlanders. A great amount of worldwide freecamping spots, with reviews, has been crowdsourced onto this app. Other information that can be found here is about petrol stations and garages for fixing cars, but especially the wildcamping offers are amazing for hitchhikers and other non-vehicle owners. You can browse freecamping spots nearby and it will tell you the distance to there and general wind direction. If you're online, you can open the marked location in Google Maps to get there and visualize the road.
The Best Travel Apps that Need WiFi
(all free of charge)
Ok, let's face it: most apps need WiFi to function. Depending on what part of the world you are in, it's still not a bad thing – and chances are that if you're in a black hole of the internet, these apps wouldn't give you much anyway. You probably know a lot of them already and some come pre-installed.
Couchsurfing
The app from the website. Just like Facebook, you're constantly logged in onto your own profile. It's relatively easy to check your messages, but I use it mostly to find a last-minute couch somewhere random or find the local CS events. It's not as extensive as the website, but when is an app ever?
Hostelworld
(or choose any other app that does the same thing but floats your boat more)
I prefer Hostelworld over Hostelbookers any day. With WiFi, I can easily look up, book, and rate a hostel. Obviously you need a credit card to book it and I'm not a fan of booking in advance anyway. So I find a hostel and go there after I checked availability in the schedule. It has a GPS function to easily find hostels for the city you're already in. Has reviews, but only people who had a horrific time and those who had an epic time write those.
Kayak and Skyscanner
Both from their websites. You can book it on there, research prices and destinations, and just dream away. I don't use them that often, but they come in handy.
Wizzair, ryanair, aFerry
For the real budget travelers in Europe. I heard of people just continuously booking flights around Europe with this app and just went there where it was cheapest. Plant some trees afterward, please.
aFerry has almost all European ferries, but I somehow never got the app to work on my tablet. So I eventually deleted it and booked ferries online or found out through Hitchwiki whether they were hitchable. So it's a great idea but in reality, it needs some real programmers to fix it. They don't take in much space so they might come in handy on your Eurotrip.
Foursquare
I rarely use it when in the Netherlands, but for traveling it really has brought me awesome things. It's the gamification of going places. You earn points by checking into places from parks to museums and bars. With the "Browse Nearby" function you can see the things that are in your surroundings by category, e.g. "Outdoors". The "Specials" function has offered at nearby places, like "$10 dollar discount on a piercing at your first check-in" or "Free snack with your pint when checked-in". You need to give proof with the app, obviously, but I got countless free coffees this way. Three reviews are also given with any place you want to go to but don't trust reviews too much. Also, the badges you earn are a lot of fun. Again: gamification.
Anything Google
Google Maps (Satellite function), Google Translate (draw a word function, e.g. in Cyrillic alphabet), Google Now (basic phrases changing on the time of the day, up-to-date exchange rates). Don't need to explain how Google is the hero of the interwebs.
Wikipedia
Great for winning an argument with people in your hostel, because who is gonna argue with Wikipedia? Apparently, you can also get an offline version for some dough.
Tripadvisor
If Foursquare isn't popular in the country or area that I'm in, I check Tripadvisor out. It has a lot more extensive information and a little less bullshit. It's more directed at really standard touristy stuff and non-budget people though.
Skype
To screw up that post-travel job interview from your hostel with drunk and loud people in the background because you are in a different timezone and the person assessing you is drinking their morning coffee in a clean outfit at the office and you're glad people can't smell you over Skype because you've been wearing the same shirt for five days and because you were so nervous you drank half the bottle of moonshine Rakija under peer pressure and are as drunk as the creatures around you except for the hostel-turtle who is stoned. Capisce?
Or to talk to family that really doesn't understand what the hell you are doing and therefore are uninterested. You're probably only doing it to see your pet respond to your voice anyway because that's what's making you homesick.
Bonus: extra hardware and the best travel apps that are missing from Planet Earth
In the UK my tech-savvy friend introduced me to the Bluetooth mini keyboard. At the time of writing it kind of died already because I didn't have a good way to store it and slept in a Tipi in Wales in December, but for the time being, it was an awesome companion. I was able to properly type directly on my tablet on some note app I have. I wrote tons of things for my diary at the normal speed of when I'd have my laptop with me.
Typing on a touchscreen is ok for short messages, but for proper writing, my pen or my keyboard is the weapon of choice. It was as tiny as my tablet and ultra-light. If you have big fingers you'd better go for a different option, because the first hour of typing is just touching a lkort opf llerttterws yuoiu fdidnmt wqanbt tyo troiuchh. I personally think buying a Bluetooth mouse with it is a little bit overdoing it. It's a touchscreen for crying out loud.
Last but not least, I haven't found a good travel blog or worldwide carsharing app yet! For the former, I believe that there are so many travel blogging websites out there that no one is really superior enough to go the mile for making an app. For the latter, I bet integrating all the mitfahrgelegenheiten and what not of any country in a single app is a humongous butt-load of work, but I bet there's money in it. Come on entrepreneurs, here's a free idea!
What is the technology you can't do without? Any best travel apps you love that aren't here and add to the way you experience travel? Sorry for making this article TL;DR. Peace out.