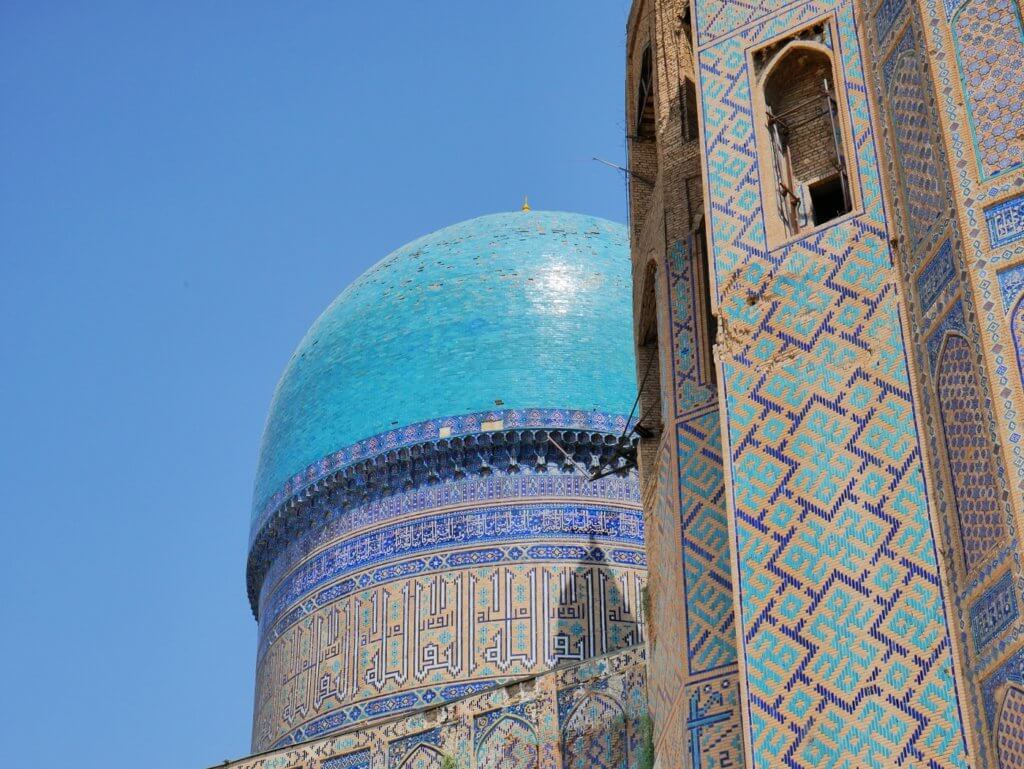 Though generally an inexpensive country in 2021, I'd like to know the entry price before going to a museum. This is no different for Samarkand, with its many museums, mausoleums, mosques, and other cultural heritage sites. At the Ulugh Beg observatory, I stumbled upon a price list in Uzbek written in Cyrillic. I decided to translate the info for other foreigners coming to Samarkand. Below you'll find a map of all the museums.
Before You Visit a Samarkand Museum or Cultural Heritage Site
The prices are in UZS. At the time of writing, UZS 25.000 was €1.99 or US$2.35. The fee to take sprogs under 18 years of age inside is generally half price (see map). At almost every site, signs will encourage you to download the NazzAR app (Google Play + App Store), which is an augmented reality (AR) app and probably a result of the COVID-19 pandemic. The sites with a 🧿 symbol (nazar—evil eye) next to their name have this feature. Click here to see the other sites for which this app is useful.
Disclaimer: the local government can change these prices literally at any moment. The Uzbekistani S'om (UZS) sometimes has some inflation troubles. I'm not responsible for price changes. That would be absurd.
Registan 2021 Opening Times + Entry Fees 🧿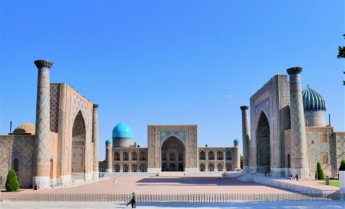 Registan square is what you're probably all here for. Price-wise, it's a category of its own that doesn't follow the rules of the other museums and cultural heritage sites in Samarkand.
Registan opening times 2021: 8:00 till 0:00 (midnight). Adult foreigners pay UZS 40.000 to enter the grounds. You can take photos of the Registan ensemble for free from the lookouts around the square. If you're facing the Registan ensemble from the front, the entrance and ticket booth are on the left, some 200 meters away.
Registan Square Guided Tours + Video/Photo Fees + Light Shows
Group excursion services (up to 20 people): UZS 80.000
Excursion across the city of Samarkand for 1 day: UZS 500.000
Audio guided tour (up to 10 people:) UZS 50.000
Taking photos/videos of architectural monuments and expositions: UZS 25.000 (not charged in our experience)
1-day rent for a conference hall and short videos at cultural hertiage sites: UZS 3.000.000
1-day rent for conducting public events, professional levels of filming: at an agreed price
3D-Mapping Show: UZS 20.000.000 (see this YouTube video)
Photo session: UZS 200.000
Climbing up a Minaret of the Ulugh Beg Madrasah at Registan

This is not something that's officially offered. I think this is one of these things you can still do now, but in a few years they will probably put this under lock and key and you can't do it anymore. I am aware that by writing about this online, I might contribute to the early demise of this option. But it was the best thing we did at the Registan and I consider my blog our little secret and not a mega-influential thing.
If you're able-bodied, it's possible to ascend a minaret of the Ulugh Beg Madrasah of the Registan. If you're facing the Ulugh Beg Madrasah (the one on the left), it's the right-hand minaret. Just ask the people around there about going up the minaret. Expect to receive a few no's before you find some who wants to negotiate.
This guy gave us some nonsense story that it's UZS 50.000 per person officially at the entrance. There was no such official documentation. We heard from another tourist who did it before us that he paid UZS 15.000. We eventually negotiated down to UZS 35.000 per person, which was fine with us.
From the start of the tower already two-and-a-half floors up, it's 59 steps up to the roof where someone has opened the top. The ascent is uncomfortable for anyone of any height, weight, and level of fitness. The roof is made of metal and very hot, so try this early and try to not burn yourself on it. You have a nice panorama of Samarkand from there, although it pays off better if you're tall.

Samarkand Museums and Cultural Heritage Sites
1. Uzbekistan State Museum of Culture and History 🧿
Entry fee: UZS 20.000 for adults.
2. Museum of Local Lore
Entry fee: UZS 20.000 for adults. Opening times: 8:00 till 17:00. We only went here to ask for the price and opening times because we were on our way to the wine museum, but it seems to be run by nice people. However, they were serious about charging the photography fee of UZS 10.000.
3. Sadriddin Ayni House Museum 🧿
Entry fee: UZS 20.000 for adults.
4. Nadir Divan-Begi Madrasah/Xoja Ahror Complex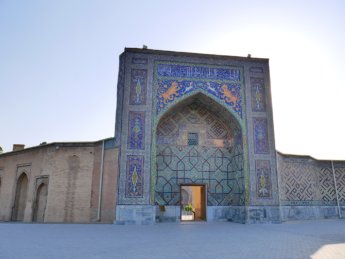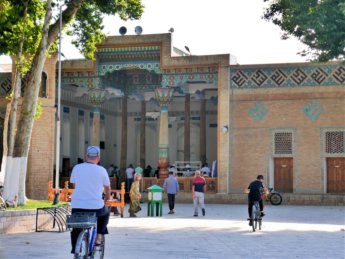 Entry fee: UZS 20.000 for adults. Opening times: officially from 8:00 till 17:00, but we were allowed to stay till after 17:00.
Read my main article about the Xoja Akhror Complex + Nadir Divan-Begi Madrasah ensemble!
This site is a little confusing! There's a Nadir Divan-Begi Madrasah in Bukhara that is very famous. The Russian Wikipedia revealed that there's a madrasah of the same name in Samarkand. Eventually, I found some wiki pages talking about it in Russian and Uzbek. It seems to be next door to the Hoja Ahror Complex, which is far more Googlable. Anyway, because it's so hard to find in the English language, it seems like many western tourists haven't made it here yet. Perhaps it's a true gem?
5. Bibi Khanym Mausoleum
Entry fee: UZS 20.000 for adults.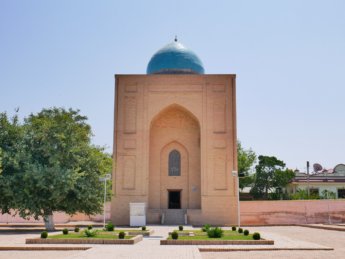 We've actually been to this one and can confirm this is the price we paid. The lady also said something that we're allowed to take photos inside, which I found a weird comment until you learn about the usual photography fees—an outdated concept from before smartphones.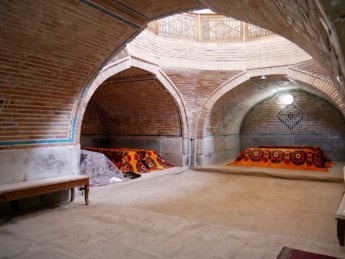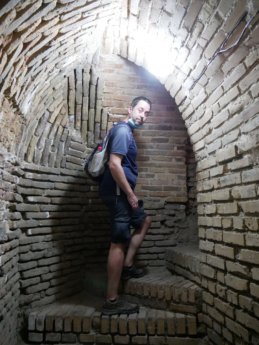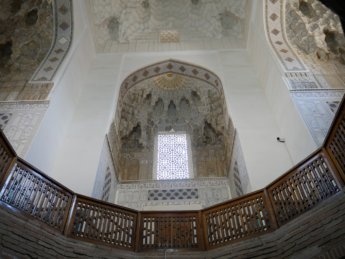 6. Haji Abdulaziz Abdurasulov House Museum
Entry fee: UZS 20.000 for adults.
I couldn't confirm the actual location of this museum because it's not mapped on Google, OSM, or anywhere. It's somewhere nearby the Kuk Mosque, supposedly. Let me know in the comments if you find it and what the coordinates are!
7. Aksaray Mausoleum
Entry fee: UZS 20.000 for adults.
8. Amir Temur Mausoleum 🧿
Entry fee: UZS 25.000 for adults. Open from 8:00 till 22:00.
We went here and confirmed the entry price. This is where the conqueror Amir Temur (Timur/Tamerlane), his son Shahrukh Mirza, and his son the astronomer Mirzo Ulugh Beg are interred. Inside, there are many people who offer you a tour. We were offered a tour in Russian because we looked like we speak Russian but we passed because my Russian isn't that good.
9. Ulugh Beg Observatory 🧿
Entry fee: UZS 25.000 for adults. Open from 8:00 till 20:00.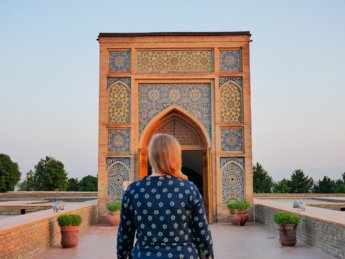 Read my main article about the Ulugh Beg observatory if you feel like learning more!
10. Bibi Khanym Mosque 🧿
Entry fee: UZS 25.000 for adults.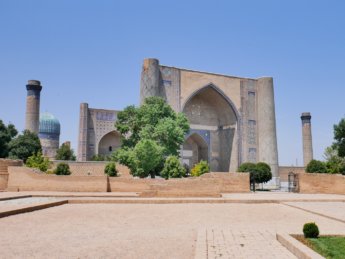 We've also been here and it was definitely worth it. Though it's a mosque, many women entered without a hijab. There are vendors inside who can sell you headscarves if you need one in the future. They're actively renovating this mosque and perhaps then the rules for women will change.
11. Afrasiyab Museum 🧿
Entry fee: UZS 25.000 for adults.
Samarkand Museums Excursion Fees
Excursions for tour groups of up to 20 people can be arranged as well for UZS 30.000 per adult per site. It's a little weird. The Cyrillic Uzbek says the following:
Э кскурсия хизмати бир гурух (20 нафаргача мингдовчи) га хар бир музей ва маданий мерос объектида
An excursion around Samarkand for one group in one day costs UZS 500.000 in total. The Uzbek:
Самарканд шахри буйлаб экскурсия бир гурухга 1 кунга
If this sounds like your jam, I, unfortunately, have no idea who to call. I guess contacting a tourism bureau is a good start.
Photography and Videography Fees
Though these prices are listed, in our experiences they aren't charged. It's not like we're shooting a music video and foreigners do really advertise Uzbekistan by sharing their beautiful snaps.
Photography of architectural monuments and museum expositions: UZS 25.000
Videotaping of architectural monuments and museum expositions: UZS 25.000
One day's rent to film at museums and cultural heritage sites: UZS 2.500.000
Copying, photographing and videotaping of exhibits stored in the museum collection fund: UZS 8.000.000
Other Museums in Samarkand
According to the sheet where I got this info from, the so-called 'district museums' cost UZS 10.000 per adult to enter. The district of Samarkand has many more museums. There are Samarkand museums for zoology, wine-making (see below), peace and solidarity (I went to the supposed location at Central Park Alisher Navoiy, but it didn't exist), the Uzbek Jewish museum, etcetera. See what's up your alley! Here are a few sites that we went past that weren't included in the sheet with their prices and opening times.
12. Shah-i-Zinda Necropolis
Entry fee: UZS 20.000 for adults and youths. Opening times: 9:00 till 19:00. Taking photos is UZS 10.000, taking videos is UZS 15.000, shooting a movie is UZS 5.000.000, and the excursion fee is UZS 10.000.
We visited the exterior of this cemetery after a hike and kind of entered from the back and exited next to the entrance fee gate. Oops. We saw all the domes from the regular cemetery next door and not from the inside. It's really beautiful though, so definitely a place I recommend visiting in Samarkand.
It is next door to the Bukharian Jewish cemetery (open from Sunday to Thursday, 8:30 till 18:30, Fridays from 8:30 till 14:30, Saturdays closed, and probably also on Jewish holidays), but we were there on a Saturday. There was no sign of an entrance fee there, but I'm uncertain if you can visit it free of charge. Let me know in the comments if you visited.
13. Museum of Wine-Making named after Khovrenko
Wine tasting: UZS 150.000 per person. The price appears to go down if you're a large group. This includes 10 glasses of wine: 3 dry white, 4 red (I think), 2 cognacs, and one 1 balsam.
We wanted to go to this museum the day before our departure, but it turns out they had a foreign delegation over. The lady who runs the wine tours and degustations, Yelena, gave me a card to call or WhatsApp/Telegram her to find a suitable time to come. We eventually decided that we didn't have enough time to do this.
Although the price for wine tasting is good by international standards, it sounds a bit high for Uzbekistan. But I would have totally spent that money had the time been right.
If you want to do this wine tasting and tour of the museum, contact Yelena by writing her on this number +998 90 212 38 20 (WhatsApp/Telegram) or call on this one +998 94 240 22 00. She speaks English.
Is There Dual Pricing in Uzbekistan?
Yes. Of all the museum entry fees for foreigners, Uzbekistanis only pay 15% of that price from February till November and 7.5% from November till February. Fair or unfair, you either want to see the museum or not.
Map of Samarkand Museums and Cultural Heritage Sites
If you click a point of interest, the map will show you details such as how the name of the site is written in (Cyrillic/Latin) Uzbek. You can show it to your taxi driver. I can't guarantee that the Uzbek is 100% correct since I don't know this language.
Useful information? Consider buying me ice cream!
Bitcoin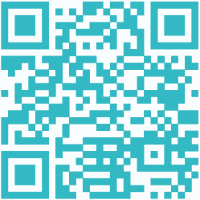 bc1q9a6w08a4gkx4gdvnh7w2vlkfzx4tlwfpfe6jm6
Open in wallet
Save post for later? That's possible