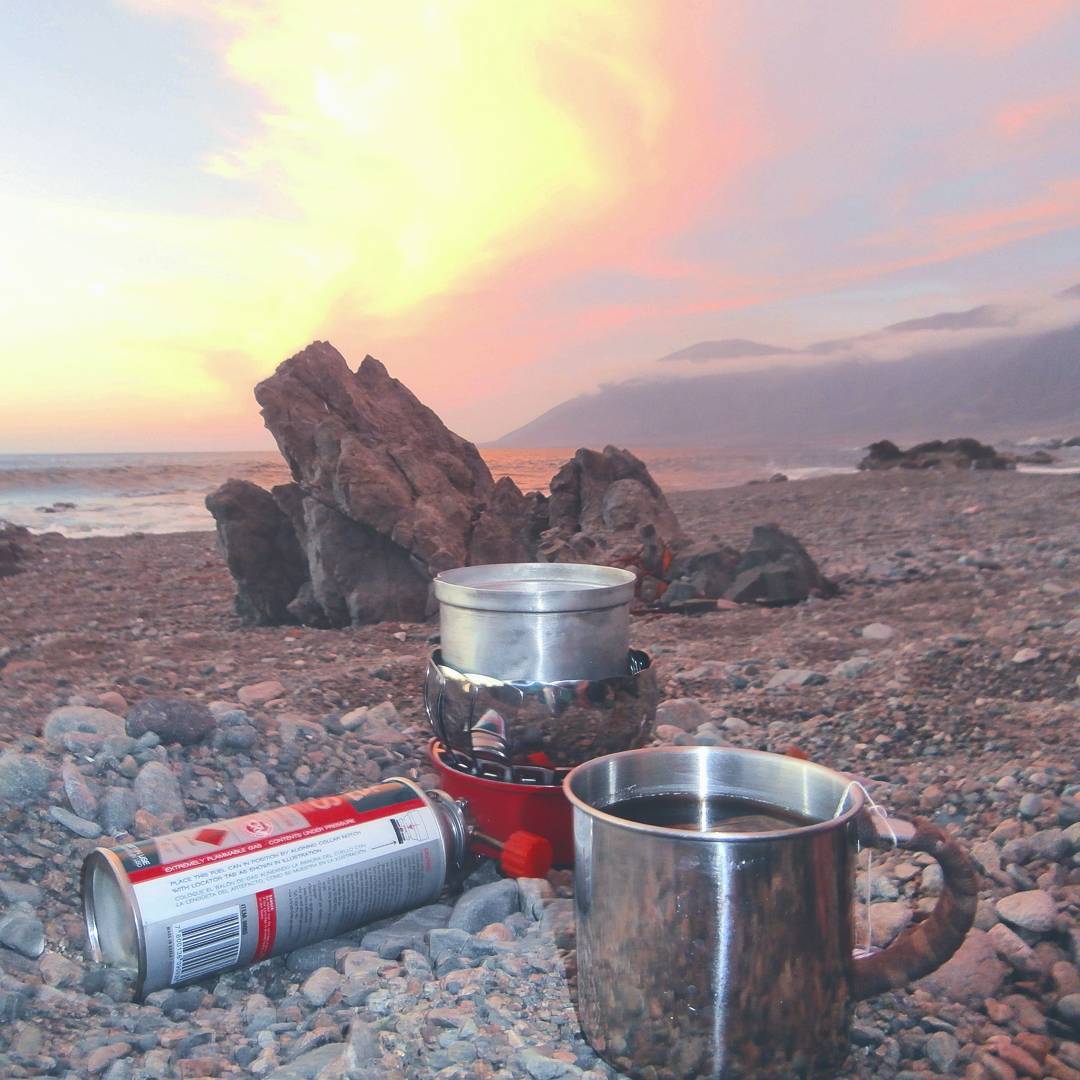 Who's up for a cup of mint tea on the beach in Paposo? After a long search, I finally found a cheap camping stove with a fairly universal fuel system. A shop in the Zona Franca of Iquique (Zofri) that also sells children's toys and Christmas decorations (!?) and other completely random objects had this beauty of a camping stove. It has some kind of metal skirt that's its wind protection and hugs my pot completely. And it has a sparker that makes it very easy and safe to turn on.
If you can't tell yet: I'm so fucking happy!
Of course, I went to try it out at the earliest opportunity by freecamping on this beach in Paposo next to the road. I made some mint tea (my favorite? My favorite.) to enjoy with the sunset before passing out in my tent after a long day of hitchhiking along the coast. This happened all after crashing a tour group at Paranal Observatory, so you know it was a long day full of excitement. Perhaps this was my best hitchhiking day ever? Did I just peak? Is it only downhill from here?
What should I cook next? I think I'm going for pot noodles as I'm mostly a pragmatic cook, not a creative one. If that goes well, I might level up to more advanced camping stove cooking.