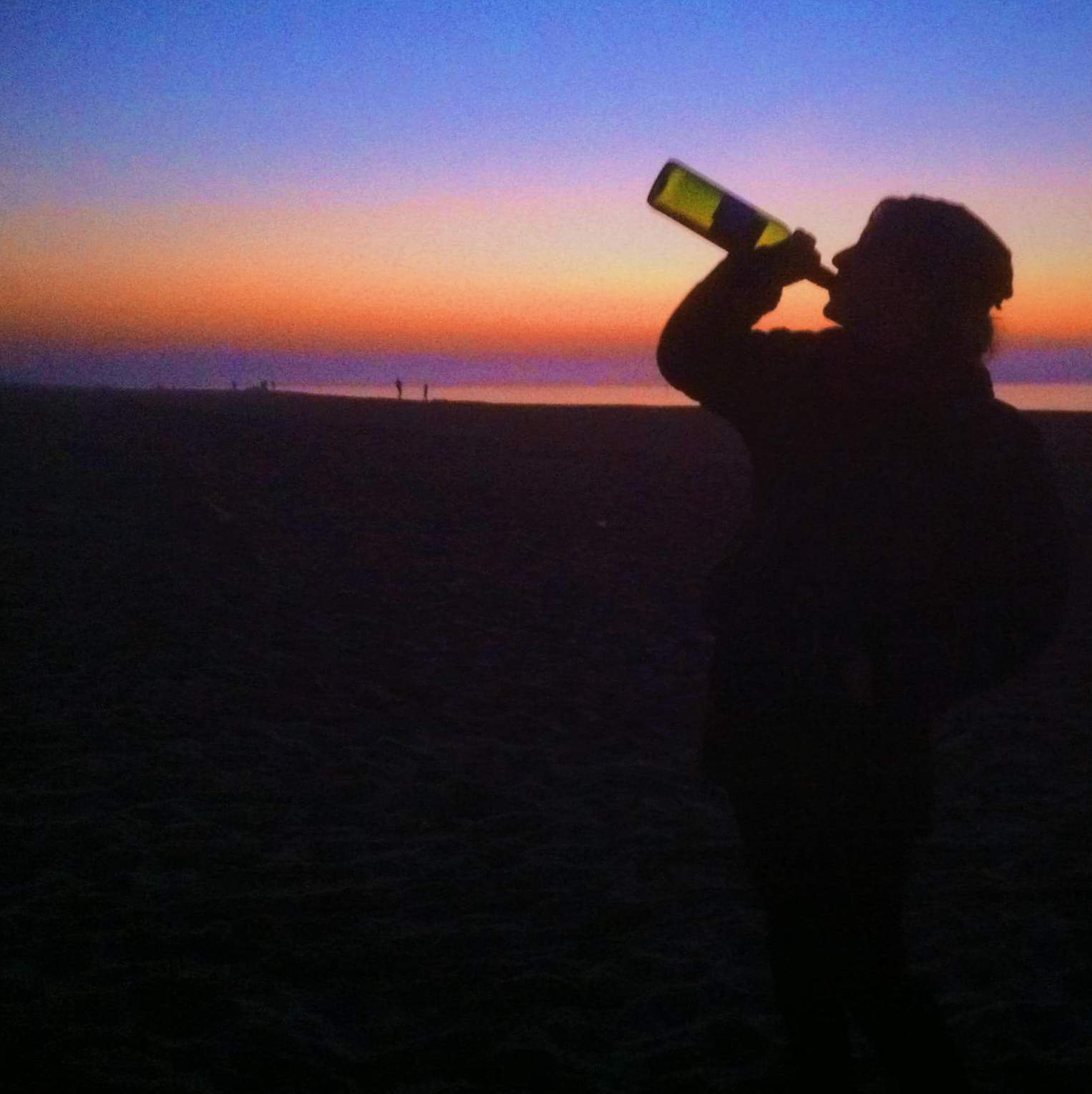 Visiting family and going to the beach with friends is a rare opportunity nowadays. Sharing a bottle of wine together and watching the amazing sunsets is not so rare. But why am I downing an entire bottle of cheap wine on the beach in The Hague with Jonas? Okay, I can't hold it any longer… So I'm just gonna tell you that in a week I'm going to the Canary Islands and then I'm boarding a boat to BRAZIL! 😀 This is terribly exciting stuff.
Jonas invited me to come aboard this repositioning cruise ship that will leave Las Palmas de Gran Canaria for Salvador in Brazil and then Buzios and Santos. He put in a lot of effort to help me join. I've been told repositioning cruises are nothing like regular cruises. This cruise will feature lots of budget-minded people like me because the price is apparently something like €200 for 14-odd days at sea. I'm not sure about the details. Also, Jonas paid for my ticket because he wants me to be there. I'm not excited about the mandatory flight to the Canary Islands, but I guess it's worth boarding when I'm going to the continent I've been in love with the longest: South America.
What will happen on the other side… in Brazil? More hitchhiking, for sure. I'm dedicated to keeping the badassery going and giving you updates from South America. I don't know what else will happen, but as I said before: terribly exciting stuff. This closes off a bunch of possibilities, but also opens up a million of them.