These events happened on Tuesday the 8th of January, 2019. While staying almost two weeks in Campo do Ourique neighborhood in Lisbon, Portugal, we did many day trips. This trip to Parque Natural da Arrábida was the biggest one.
Preparation + Travel to Setúbal
Though I knew I wanted to visit Arrábida Natural Park with Jonas on this visit to Lisbon, the logistics were a bit of an issue. It's not exactly around the corner from Lisbon and Jonas prefers not to drive in city traffic too much. It made much more sense to rent a scooter from Setúbal and take a bus or train from Lisbon. But how does one find the right form of public transportation when you don't speak a lick of Portuguese?
Campo do Ourique isn't far from the road that leads to the Ponte 25 de Abril bridge across the Tejo delta. We found some information about a bus to Setúbal that stops on that road and decided to walk to the bus stop and ask around. We did exactly so and some locals confirmed the bus was coming.
And then it drove right past us despite us working hard to wave it down.
Eh, what the fuck? Now what?!
We ended up taking an Uber (€9.00) for a bit before hopping onto the bus (€8.10 somehow) at a later moment. Perhaps we should have simply Ubered it all the way since it was really difficult to figure the bus out. By the time we arrived in Setúbal, it was already 11:00. It had taken us 90 minutes to get away from the capital.
Renting the Scooter in Setúbal
After a short walk from the bus stop in Setúbal, we arrived at the scooter rental place named A Ride 4 U. A guy welcomed us and got us the scooter and helmets. It's kind of rare that a helmet is a good fit for me, though all the winter clothes we were wearing definitely helped with that.
At €37 for a day, it wasn't a cheap scooter rental. But this was going to be our one big activity outside Lisbon during our stay here.
As per usual, Jonas took the scooter out for a spin to get to know it before I hopped on the back and we began the drive to Arrábida Natural Park. Once we were out of town, I began filming the route with my little action cam.
Portinho da Arrábida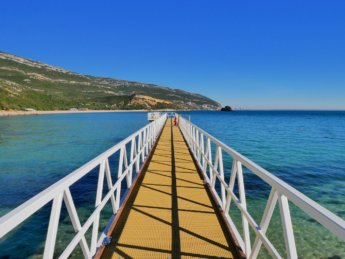 The road was in pretty good condition and the curviness kept things exciting. Before we knew it we were driving through Outão and beneath the cement factory. Ah, the source of good brutalism.
We drove through many tunnels that reminded me of the roads in Italy near Lake Como. We passed endless sunny little beaches that were completely abandoned in the stark winter light. One of the more famous ones is Praia da Figueirinha, which has a massive parking lot for the summer crowds.
After another curve, the little islet known as Anixa appeared. For our first big stop, we left the main road to drive to a village named Portinho da Arrábida. The road to sea level became skinnier and skinnier until a traffic light turned it into a one-way street. We made a short stop at the jetty in Portinho da Arrábida before continuing the drive.
Pedreira do Jaspe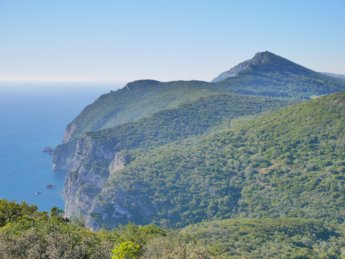 The next stop was Pedreira do Jaspe. It's only a short drive from Portinho da Arrábida.
We parked our scooter to walk the trail down to the quarry, where we had a great view of the cliffy coastline and what's to come when we'll continue driving to Sesimbra. The view was very clear. We could see all the way to Cabo Espichel lighthouse (farol do Cabo Espichel), although at that distance it was faint. The idea of this scooter trip was to make it all the way to Cabo Espichel, but that would depend on how energetic Jonas felt as the driver.
The drive to Sesimbra
From Pedreira do Jaspe parking lot to the crossing was only a few hundred meters. We had now driven the coastal road of Arrábida Natural Park and we'd save the mountain and convent road of Arrábida Natural Park for the return trip. Now we wanted to visit the seaside town of Sesimbra.
We went inland and passed through some villages with big ranches. There was a shortcut to Sesimbra that was basically an unpaved road, but it was good enough to drive with a scooter. It passed through an area called Calhariz. In Boeiro, the road became paved again and it was a smooth ride down to Sesimbra.
Navigating was a bit tricky for me in Sesimbra because of all the one-way streets. There was also some kind of accident with lots of police we had to pass. But eventually, we made it to the fort and the beach of Sesimbra. We even found some free parking there.
Jonas and I warmed up in the sunshine at a café. We rested there from 14:00 till 14:30.
A Hard Lesson in Portuguese
Afterward, we drove up the mountains again to perhaps check out the Castelo de Sesimbra. Considering the time and the drive back to Setúbal, Jonas said that Cabo Espichel was not going to happen today. The sun would set at 17:57 and driving at night is definitely not something we're comfortable with even if the roads were well-lit. It was also more important to me to drive back the upper road in Arrábida Natural Park still than to drive the (rather soulless) road through Azeitão we used to come to Setúbal.
But before we'd visit any castle, we needed to get gas. I found a Galp gas station on my map and helped Jonas navigate there.
It was self-service. Jonas found two pumps. He typed "gasoleo" into Google Translate on his phone quickly, which returned the translation of "gasoline" in English. Sounds good and he grabbed the one saying gasóleo. I went to the shop and bought a snack with the only lady who worked there. I saw her looking in Jonas' direction with concern, but she didn't say anything.
Jonas went to the shop to pay and we drove away from the gas station for only €7.49 lighter.
I had filmed the entire route from the start of Arrábida coast till Sesimbra, but had forgotten to turn it on from Sesimbra to the gas station. So now I turned on the camera once more as we were going uphill.
On the way to the Castelo, we took a wrong turn. Then after checking the map with the engine off, the engine protested a bit before it started again. Weird.
We continued the drive towards the Castelo, but after the engine turned off after breaking, it had even more trouble restarting. That's when we decided to also skip the Castelo. I'd seen it from the outside anyway.
I navigated as Jonas drove us to Santana, a town or suburb of Sesimbra. We hadn't made it far yet.
The engine noises were getting louder and louder as we were going slower and slower. We eventually pulled over at a bus stop near a Pingo Doce supermarket to check what was wrong.
That's where the mistake dawned on us. Jonas redid the translation of "gasoleo" in Google Translate and saw that it had detected this language as Galician instead of Portuguese and returned it to us as "gasoline". When selecting Portuguese and accepting the spell correction of "gasóleo" it returns "diesel".
Fucking diesel. Oh fuck.
We called the rental place and the guy came over to us with a replacement scooter and a fix to the poor scooter. But it took 90 minutes and it was cold and windy. We had moved the scooter to a more convenient spot, but many buses still came and went that had to dodge it. The guy showed up and wasn't mad at us, just felt silly not discussing which fuel with us foreigners beforehand. He said he'd take a look at the damage back at the shop.
At 16:20, we drove away on the new scooter and the old one went into a trailer back to the rental place.
Sesimbra to the Convent of Our Lady of Arrábida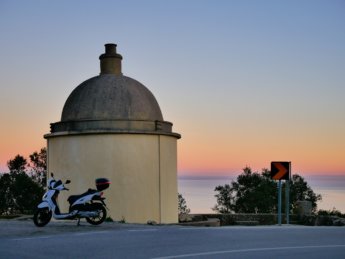 Shooketh by this experience, we drove back via the big uphill road in the direction of Azeitão. We took a right before Azeitão to return to the Arrábida coast. This route was mostly familiar until we took the mountain road to the Convent of Our Lady of Arrábida (Convento de Nossa Senhora da Arrábida). There were several crosses up and down of the road, which mark a pilgrimage path.
The sun was low in the sky and the pink skies to the east were beautiful. There was a fantastic view of the Tróia Peninsula. Perhaps during my next visit to Lisbon and Portugal, I'd like to stay in Setúbal and visit all these places by ferry or kayak.
We didn't have enough time anymore to visit the convent itself in peace. Also, I think it might be mandatory to have a guide. So we continued the drive back to Setúbal while making several scenic stops atop the cliffs.
There are also hikes in this area between the roads to caves, castle ruins, wayside crosses, and rocky outcrops.
Driving back to Setúbal + Facing the Consequences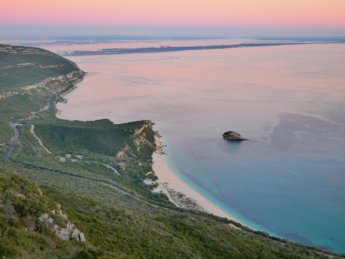 Despite our last-minute enjoyment of this scooter trip, the gasóleo catastrophe kept playing in our minds. What is that shit gonna cost us?
We drove scooter №2 back to the rental and handed it back in fine condition. Now we had to ask the difficult question about the original scooter.
It turns out that the damage was minimal. We somehow magically hadn't destroyed the entire scooter, which would cost us thousands of euros. No, apparently it was fine to just take the diesel out, fill it up with gasoline, and clean out the tubes that way. I'm not a mechanic so I have no idea what this means, but the consequences were that the pickup and repair of scooter №1 cost €135.
Still too much money for a mistake that we should have avoided. But not catastrophic on the evening before our trip to Cabo Verde.
Bus from Setúbal to Lisbon
We walked to the bus station (Terminal Rodoviário de Setúbal (TST)) and caught a bus back to Lisbon. It only cost us €3.50 for both of us. The ride was in total darkness.
We got out at the main station in Alcantara-Terra, from where it was still a bit of a walk home.
Map of Arrábida NP Scooter Trip
Learned from our mistake? Consider buying me a coffee!
Bitcoin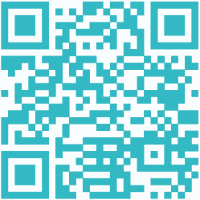 bc1q9a6w08a4gkx4gdvnh7w2vlkfzx4tlwfpfe6jm6
Open in wallet