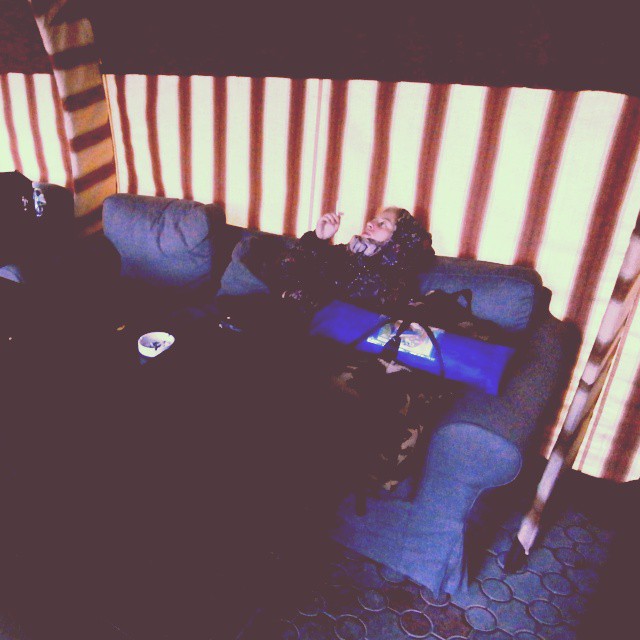 Staying at a hostel in Armenia's capital city Yerevan didn't work on a spontaneous basis. But spontaneous couchsurfing at a garden café (café-surfing) worked well. It was a little chilly! We received tea in the morning from the nighttime furniture guard. Yes, we had permission to crash on the couch. Unfortunately, I don't remember the name or location of the café anymore. My memory fails me! Though judging by the stripes on the shadow thingy, I think it could be this one. The cushions also look familiarly comfy.
Now it's time to pursue that Iranian visa before winter is here. I'm hoping that visiting Iran in the shoulder season will be perfect. But Iran is a huge country with lots of different climate zones, so you probably can't win them all. That's also fine, I have a winter jacket. I'm mostly afraid of the heat!
Though café-surfing was fun for once, I'm hoping to sleep indoors tonight. I'll be looking for hostels with my temporary travel buddy, who is also picking up his Iranian visa.
As some of you may know, this is my second time in Armenia. I was here before from the 15th till the 20th of August this year. In-between, I returned to Georgia's Vake Park in Tbilisi again.
(Originally published: 1 October 2014 @10:24): Spontaneous #couchsurfing at a garden cafe, got tea in the morning from the #nighttimefurnitureguard (at Yerevan, Armenia)