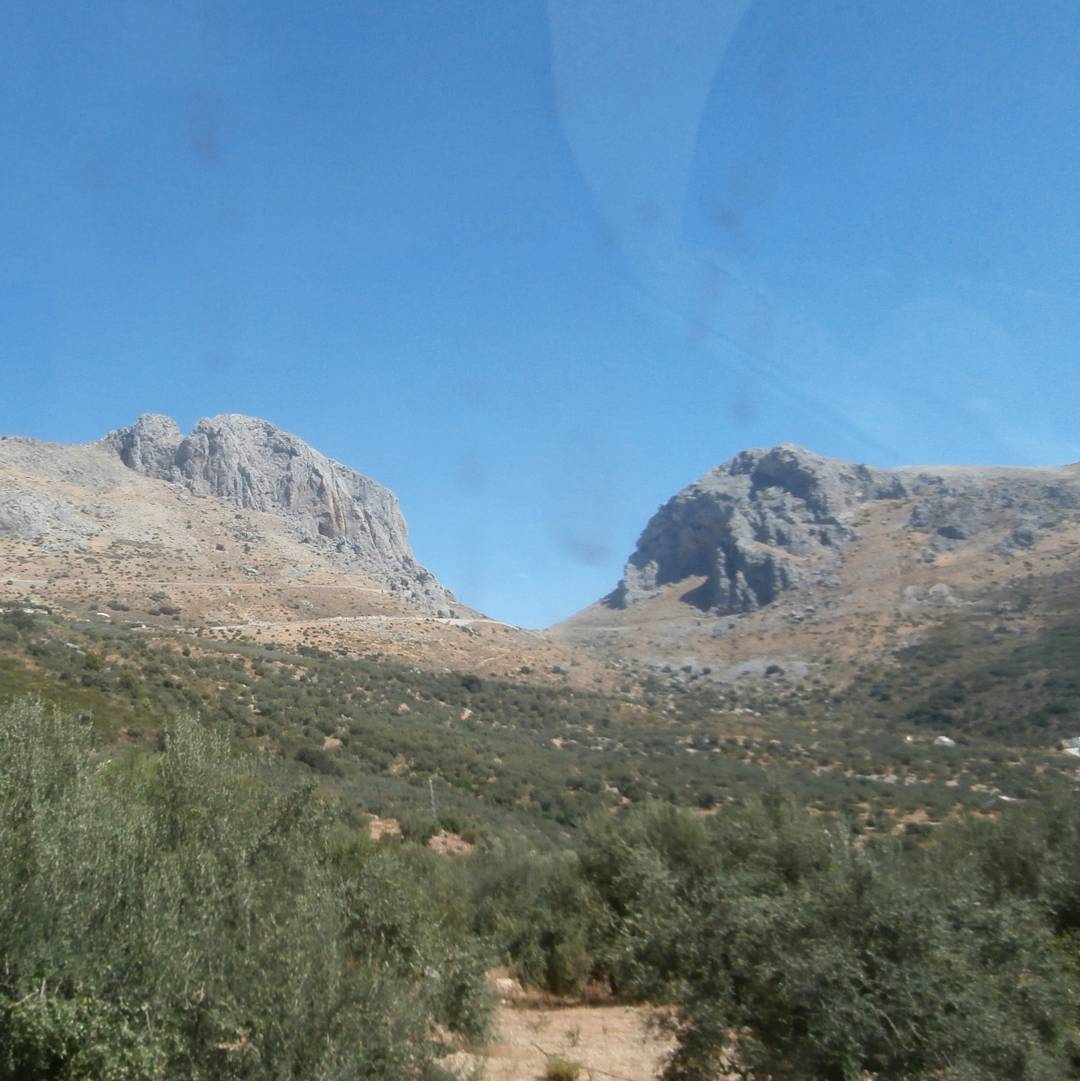 On the move again! I just left Málaga to hitchhike the scenic route towards Granada. Though I might go to Ronda or Gibraltar directly to catch some speed again on my way to Portugal. We'll see what happens.
I've no idea where I'm going, but it's fun to pointlessly hitchhike in some direction just because of a nice mountain pass, though in Spain you can't be picky. So far the average of 50% rides with foreigners and 50% with locals holds up, which is the highest I've ever experienced. I even caught a ride with some Dutch people in this area of Spain, who gratuitously gave me a small bottle of hand sanitizer.
Let's go further south and see if I catch more rides with Spanish people. I miss speaking Spanish in Spain. It's also really easy to impress people with basic Spanish because so few visitors speak any.
As for this scenic route, it's a pity I can't really take good photos. Also, the windshield has a little dirt on it. If you wish to visit this area, here's the link to Google Streetview. And yes indeed, there's a road that passes between these rocks. It's called Mirador El Boquete and follow the link to see the location.