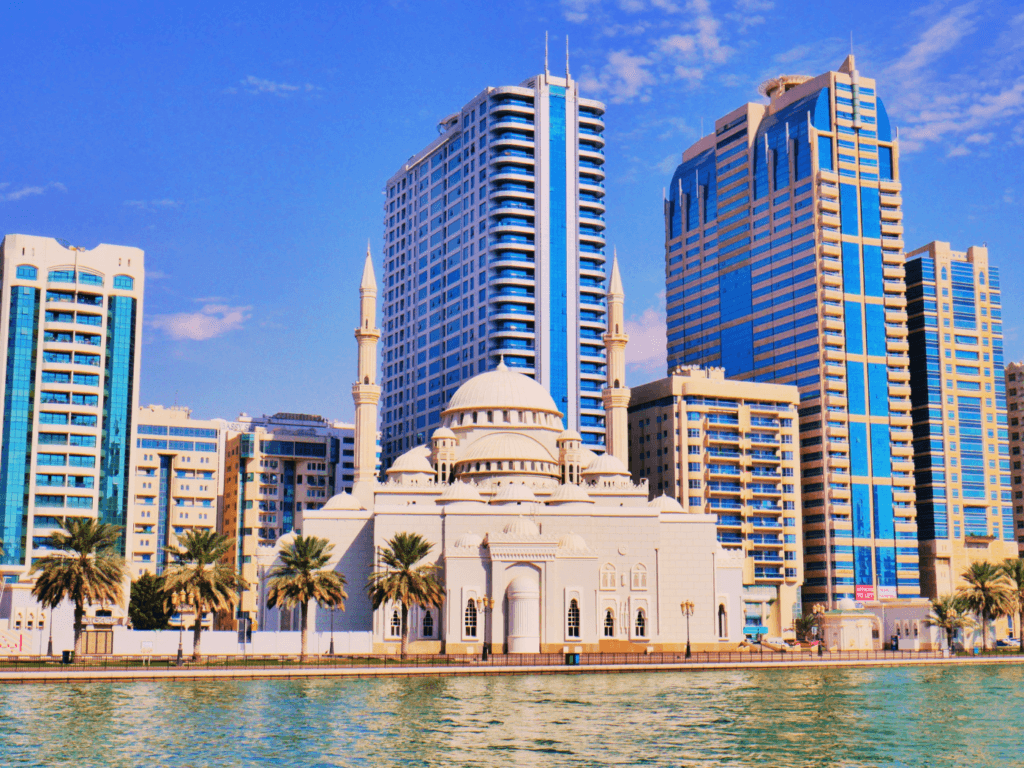 After two weeks in Dubai, we moved to another Emirate of the seven United Arab Emirates: Sharjah. It's a short taxi ride away from Dubai, depending on where you stayed in Dubai. Sharjah surrounds the main portion of another Emirate called Ajman (pronounced: ADZH-man). 'AED' stands for their currency, the Dirham.
Things to Do in Sharjah
The following is a big list of things to do in the Emirate of Sharjah, irrespective of if I've done this activity. Some of them we wanted to do but the activity was closed because of COVID-19. At other times, we found out too late about this activity. There are some things you might enjoy that we didn't do in Sharjah. You can also find all of them on the map below!
Have butterflies sit on you at Al Noor Island ✅
Visit Flag Island and enjoy amusement rides, such as the Eye of the Emirates Ferris wheel
Travel out of the city to Mleiha Archaeological Site and Fossil Rock
Sample and buy dates and fruits at the Souq Al Jubail ✅
On the other side of Ajman, visit Sharjah's Hamriyah Heritage Village and beach
Watch a race in the early morning at Al Tallah Camel Race Course
Learn about this special art form at Sharjah Calligraphy Museum
Walk in the rain without getting wet at Sharjah Rain Room ✅
Rent a jet ski at Al Mamzar
Join a tour at Al Noor Mosque and learn about Islam
Go people-watching at Al Majaz Waterfront and Park ✅
Go bird watching at the Wasit Wetland Centre
Visit the Museum of Islamic Civilization and admire the dome's ceiling art ✅
Look at all the gold in Sharjah's Central Souq ✅
Nearby Sharjah's airport, visit the Sharjah Classic Cars Museum
Admire the size and architecture of the King Faisal Mosque ✅
If fish are your thing, visit the Sharjah Aquarium
If boats are your thing, visit the Sharjah Maritime Museum
Play paintball at Sharjah Paintball Park
Photograph the dhows at Corniche Promenade at golden hour ✅
Learn about space at the Sharjah Academy of Astronomy, Space sciences & Technology
Wander around the 'Heart of Sharjah' Heritage Village ✅
Outside of the city, learn about plants at the Islamic Botanical Garden
Admire the beauty of the Al Zahra Mosque ✅
Visit the enormous Sharjah Mosque that needs so much space it's outside of the city
Learn about the early days of aviation at the Al Mahatta museum ✅
See some Christianity at Saint Gregory the Illuminator Armenian Orthodox Parish, St. Michael's Roman Catholic Church, and St. Philip the Apostle Russian Orthodox Church
Visit the alienesque Sharjah Art Foundation, which is housed in a flying saucer
Map of Things to Do in Sharjah
Use the sidebar to make points of interest appear/disappear.
13th February: Arriving in Sharjah for the First Time (14 Days)
During our first stay in Sharjah, we did a lot of day trips in the city and around the bordering emirates. Sharjah is how we fell in love with the UAE.
14th of February: Sharjah's Al Noor Island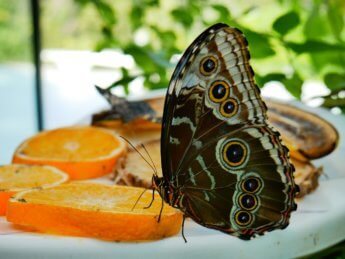 15th of February: Indian Vegetarian Food
16th of February: Central Souk of Sharjah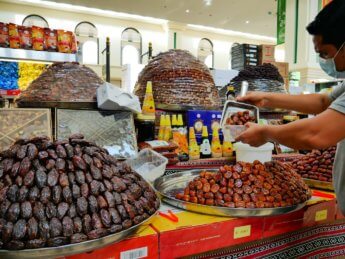 17th of February: Museum of Islamic Civilization + Al Zahra Mosque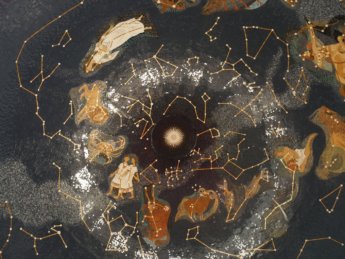 18th of February: Blogging
Nothing to report. We just went to Noor Al Shams for food.
19th of February: Al Khan Beach
20th + 21st of February: Blogging and Staying in
Nothing to report. We just went to Al Jalsah al Malakiah for food. The people that run that place are very sweet. Also the following day we didn't really even leave the hotel.
22nd of February: A Day Trip to Ajman
Here's a dedicated blog post about this day trip:
23rd + 24th of February: Blogging and Staying in
Again, we only went to Al Jalsah Al Malakiah for food. These blog posts don't write themselves 🙂
25th of February: Manama, Ajman—A Day Trip to the Interior UAE
Another dedicated blog post about this little exclave from Ajman:
Manama, Ajman — Visiting the Inland Exclave + Al Dhaid as a Day Trip from Sharjah
26th of February: Ethiopian Food + Kunafa
27th of February: Sharjah to Umm Al Quwain
11th of April: Fujairah to Sharjah (Second Stay! 16 Days)
During the second stay, we did fewer sightseeing things because Ramadan made a lot of opening times irregular. Instead of visiting many museums, we opted to double down on our favorite food places in Sharjah. We also had to prepare to leave the country, which required us to do a lot of boring stuff.
12th of April: Rain Room
13th – 16th of April: Ramadan + Ethiopian Food
17th of April: CF Dubai Meetup
18th – 20th of April: Ethiopian Food + Travel Prep
Nothing to report, really. We ate at the nearby Ethiopian restaurant again and called clinics to see where we should take a covid test to fly to Kyrgyzstan. We might have bought a gigantic tin can of dolma at Ambar Supermarket. It had like 70 of them and I calculated we could still eat it all if we eat 10 a day. Simple things.
21st of April: Airport Museum
Sharjah's first airport has been swallowed up by the city. The runway has disappeared. Read more about this experience here:
22nd – 27th of April: Preparing to Leave the UAE
The last few days in Sharjah were a bit of a blur. I tried to edit some videos. We went to take a covid test. Of course, we ate more Ethiopian food since Bishkek doesn't have this cuisine. I covered those preparations in the dedicated departure blog post:
Bishkek, Kyrgyzstan?! Traveling from DXB to FRU (Semi-Live Blog)
Thanks for reading! Consider buying me a saffron tea
Bitcoin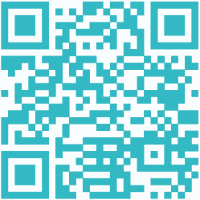 bc1q9a6w08a4gkx4gdvnh7w2vlkfzx4tlwfpfe6jm6
Open in wallet