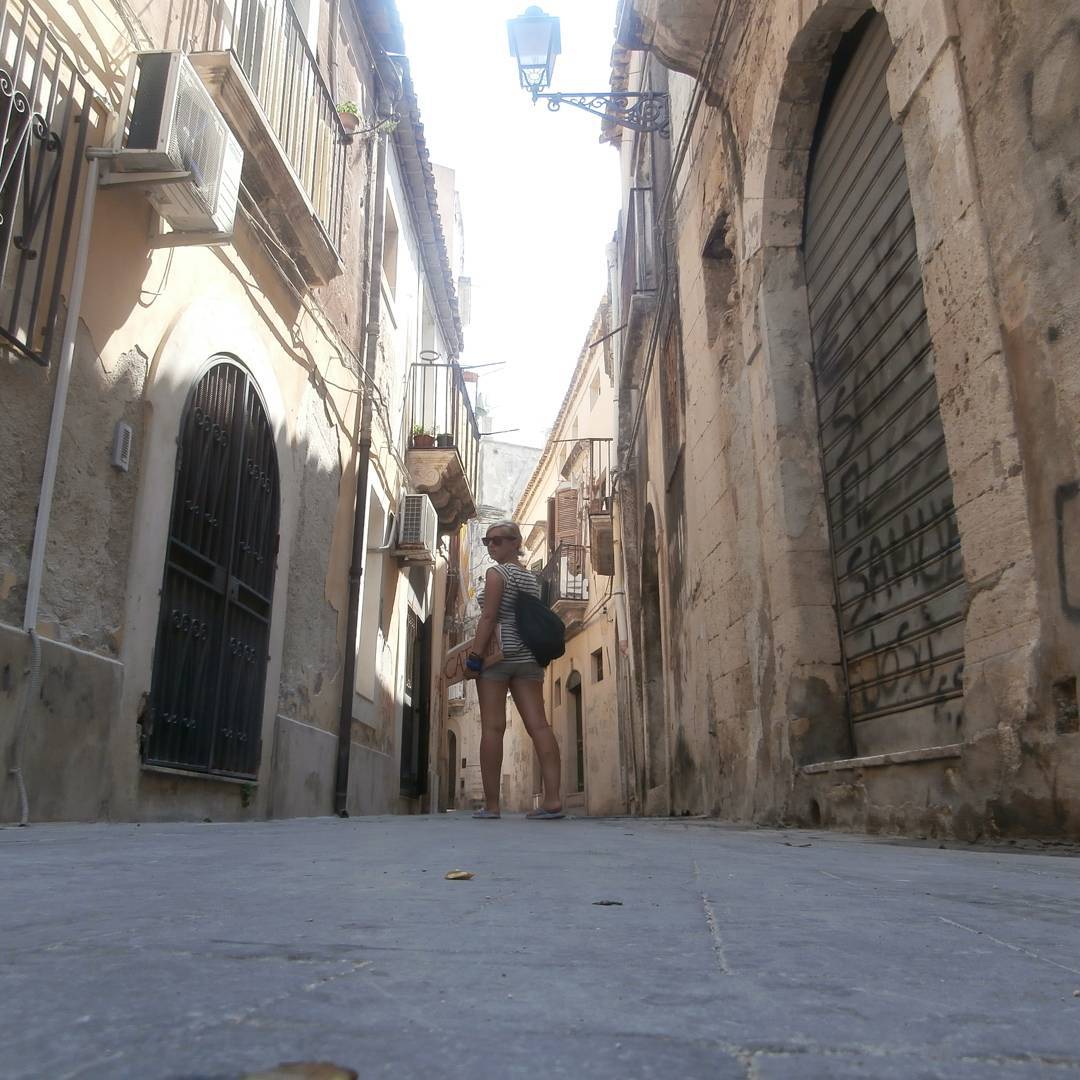 After hitchhiking yesterday from Pozzallo to Siracusa, I was feeling a little #EatPrayLove—though I REALLY dislike that movie. Siracusa has some cute small streets that reminded me of it. And somehow these streets activate the girly travel girl Instagram pose instincts in even the ones most aware of performative femininity. Makes me want to buy a dress or something? (And then I look at the photo and think ehm, you tried!)
Anyway, I ate some Sicilian stuff that came highly recommended. But the only name that stuck was "arancini", which is a sort of fried rice ball with for example a pistachio filling and general omnomnom effect. From Siracusa, I hitchhiked on to Catania where I slept, sort of. This morning I moved on to Taormina and Messina and now I'm about to cross the strait to mainland Italy. From there, I plan to hitchhike to Cosenza and Salerno where hopefully I'm gonna crash on a couch and take a shower.
I believe I'm well on track, but I still have 1720 kilometers to go to my destinations: Nice, Monaco, and wherever in France the HitchGathering will be. Just thinking of it makes me tired!
Malta already feels like forever ago. It's strange how hitchhiking – especially speed hitchhiking – warps time. But I'm only getting started and most of my journey still lies ahead of me. I also learned that my mom, stepfather, and dog (i.e. my "hairy sister"—mom's verbiage) are currently on holiday in France. It seems like there could be something serendipitous about this.