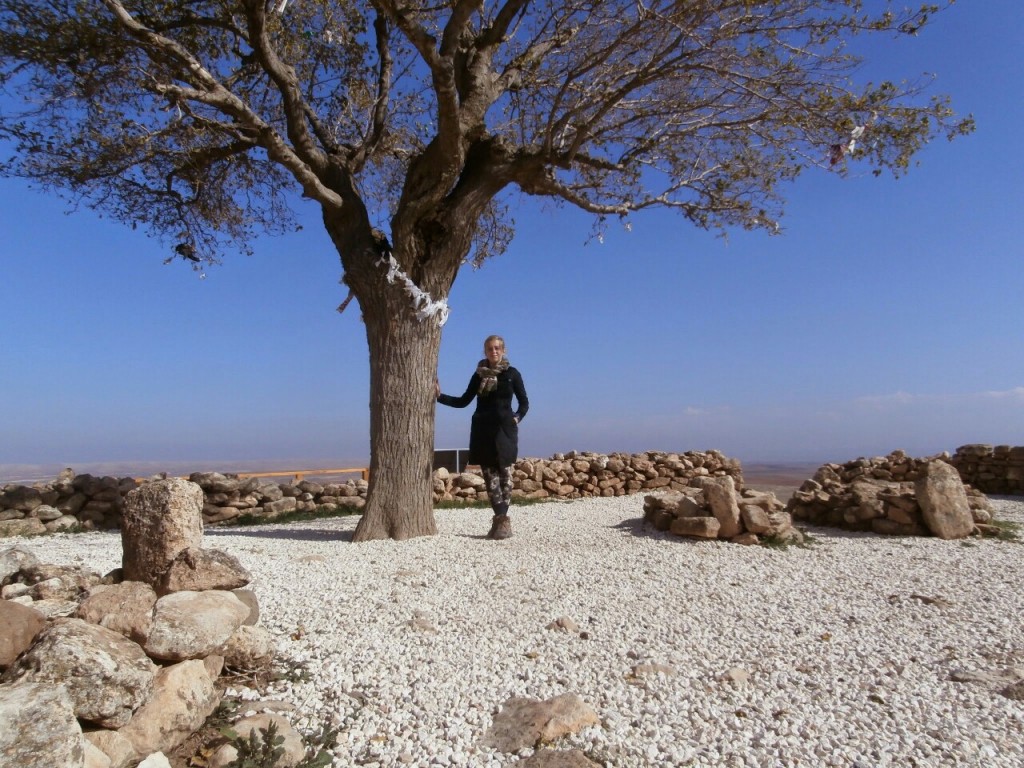 I'm not the superstitious kind, but I do love a wish tree every now and then. When walking around at the archaeological site of Göbekli Tepe (close to Şanlıurfa in Turkey) I found one and did what anyone in need of a portion of good luck would do: get a piece of fabric, tie it somewhere on the tree and make a wish. My driver took this nice photo for me.
My wishes are quite predictable. The other time I made a wish at a wish tree in Tbilisi, Georgia, it actually came true for both me and my friend. My wish was to continue traveling and hers was that I'd return to Georgia. And it's a good excuse to hug a tree without much judgment from people for being an environmentalist. What can I say? I love friendly trees…
Do you make wishes? Or do you know about a cool wish-making method in other cultures?
The excavations at Göbekli Tepe are still very much on-going and wasn't much made for international tourists yet. All I really got was that this site is pre-historic. I'm not sure if the archaeologists have a better understanding yet besides "neolithic people built this and lived here." Still, it's pretty cool that something so old can still be found and perhaps even understood.
As an aside, it feels like such a long time already that I left Iran for Turkey, but it has only been a few days.