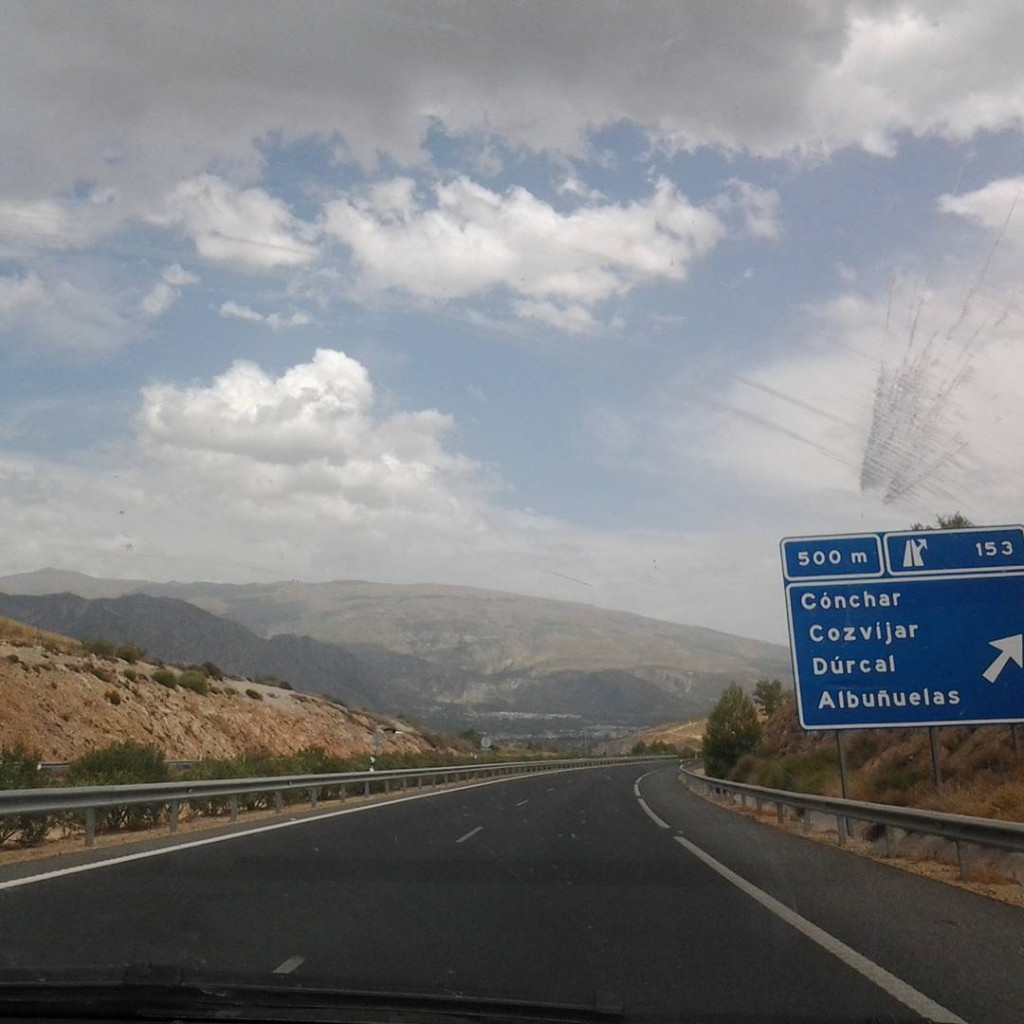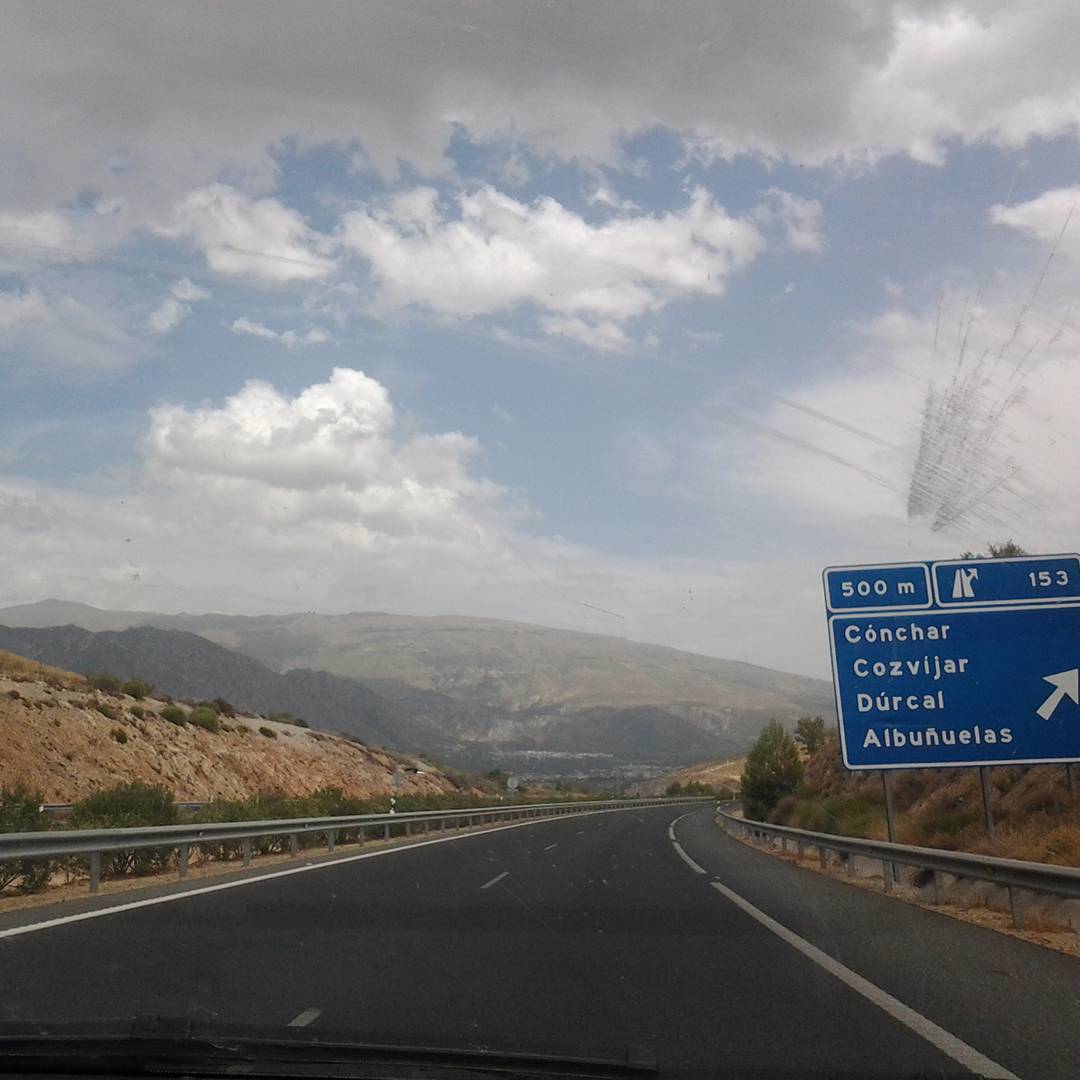 Dramatic skies, flawless tarmac and mountains everywhere: the Sierra Nevada in Spain! Just some shit-stains on the window, still it's a pretty good photo taken through the windshield!
This day I finished my speed hitchhiking trip towards Malaga in the south of Spain. It was a pretty rough trip of continuous hitchhiking for four days, because Spain is just not that easy to get around. The people who picked me up were friendly, but not very trusting in me in the beginning. That usually changes towards the end of the ride, but not always!
The closer I came to Andalucia – and the further away I hitched from Catalonia – the easier it became to stop cars. One of the reasons is the fact that there are many retirees from other countries living in the south of Spain. They have their own experiences with hitchhiking or picking up hitchhikers. Another reason might be the difference in culture between Catalans and Andalucians. We'll never really know!