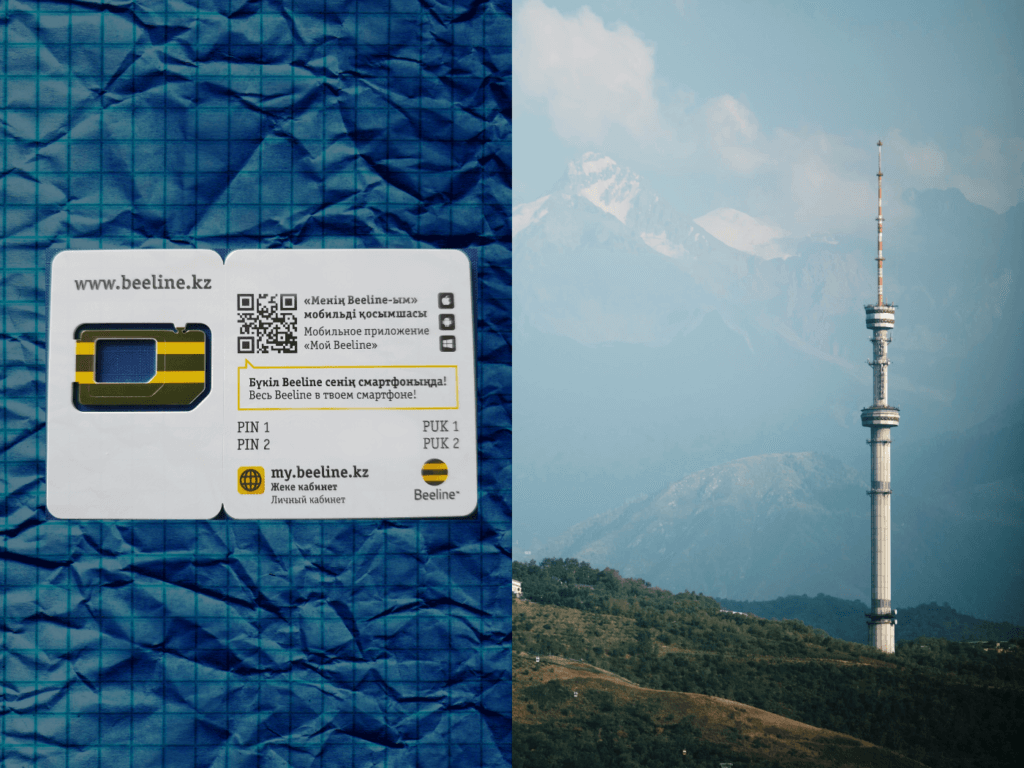 Qazaqstan or Kazakhstan is a huge country in Central Asia that might pique the curiosity of digital nomads and adventurous travelers. Here's how to get a SIM card in Qazaqstan and what to expect from the internet situation.
Intro to Qazaqstan
Qazaqstan sprawls over an indecently huge swath of land from Volga Delta and Caspian sea in the west all the way to the Tian Shan mountain range and the infamous Xinjiang region of China to the east. While most of it is an open steppe, it can be quite diverse: offering more of a desert vibe next to the sea and around Aktau, greener one speckled with lakes in the northeast (with Saryarka UNESCO World Heritage site as its jewel), and full of orchards near Shymkent. The southeastern part is straight-up mountains all around, with Almaty attracting overland travelers, hikers, skiers, as well as those who prefer to explore the city itself.
Whether you plan to stick to an urban environment or venture into nature, having a SIM card will be of use for two reasons. First, public WiFi is not overly available, plus in my experience often just does not work or requires a local phone number to register, which defies the purpose. And second, friendly prices – only beaten by neighboring Kyrgyzstan – invite one to just get it over with, unless you are downloading an offline map of the world while streaming Netflix. However, even if you do, mobile data might carry you through still. Enough introductions, let's jump right in!
Getting a SIM Card in Qazaqstan
Anyone visiting the country can get a SIM card without restrictions. You might be asked for an IIN (Individual Identification Number) during registration of your SIM, but don't worry – you do not need to have it in order to get all set. You don't even need to know about it unless you are planning to live or study in Qazaqstan, but I've seen other people in the line puzzled and/or terrified by this question. So, just answering "no" is enough.
TL;DR, which Qazaq SIM card + plan should I choose?
If you want the cheapest mobile data: Beeline, BRIGHT plan with as much GB as you need
If coverage is the most important: Beeline
Or if you want to top-up in English instead of Qazaq/Russian: Activ (KCell), REACTIV plan with as much GB as you need
Where to Get a SIM card in Qazaqstan
There are three main providers – Activ (KCell), Beeline Qazaqstan (Beeline Казахстан), and Tele2 Qazaqstan (Tele2 Казахстан), all have offices in main cities, as well as in Nursultan Nazarbayev Airport in Astana and Almaty Airport. Getting your SIM at the airports or bus station is not a good idea though – you are running a severe risk of being overcharged. But say, you are already in the city and don't seem to find a branch – no worries, SIM cards are readily available in numerous mobile offices, where you can also register your newly bought SIM, in fact, 9 times out of 10 they will happily do it for you.
I came across some data that getting SIM cards outside of the official offices was suspended, but as of October 2022, it is definitely not a problem.
Tele2 office in Aktau (discoverable only thanks to the ad out front).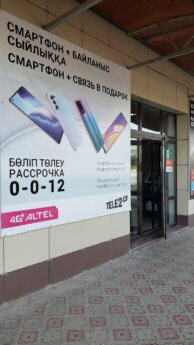 Average mobile store with stacks of SIM cards to your desire: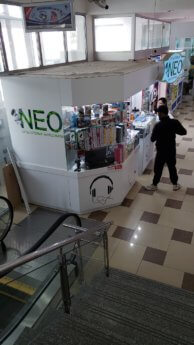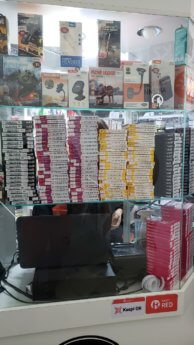 IMEI Registration
Since 2019 it is mandatory to register your device in Qazaqstan (like in Turkey), but it is a pretty straightforward process here, and much less of a hassle.
The easiest way to do so is in the respective app, but if you choose to do so manually, USSD codes are as follows:
Activ: *660*1, then your passport number, then #
Beeline Qazaqstan: *693#, then your passport number
Tele2 Qazaqstan: *6914*3#, your passport number
In any case, as mentioned before, a clerk will most often happily go through the whole process for you, as well as top the account up for the plan of your choice. They usually have printouts of available options on hand, but they might be in Qazaq/Russian only.
International SIM and eSIM Cards
Of course, you can opt to use an international SIM such as TravelSim, but compared to domestic rates these are sure to ravage your pocket beyond recognition.
However, now there are much more reasonable options on the market, for instance, Airalo advertises an eSIM for the country with much more palatable data packages.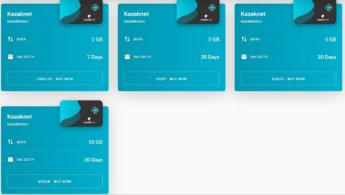 Providers in Qazaqstan
Now, back to local deals.
It should be mentioned straight away that there are no immediate outsiders or favorites – all three carriers are offering very similar prices, almost identical deals and even have an option to exchange minutes of calls to GB of data at the same rate – 10min for 1GB (Tele2 currently has a promotion at 10min for 2GB, but you get the point).
However, locals tend to criticize Activ (Kcell) and increasingly favor Beeline Qazaqstan, vouching that it is more stable and gets better reception.
Prices are listed in Qazaqstani Tenge (₸), or KZT, with 1 USD being 480 KZT, and EUR roughly the same.
Topping up
The easiest way to top up your account is via credit/debit card in the app/website, or with kiosks that can be found without much effort in Qazaqstan. Malls, grocery stores, gas stations, cafes – they are literally everywhere, and even if one is out of order, another one frequently awaits within a 5-minute walk. Those normally accept cards or cash (not all of them though, pay attention!).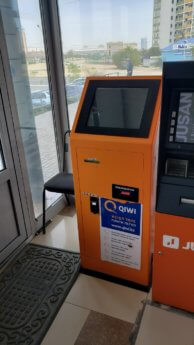 Activ (basically, same as KCell)
Formerly a sub-brand of KCell, under the auspices of the parent company Altel, and the oldest carrier in the country, Activ seems to be now the go-to name, so when you ask for KCell, everyone points you to Activ cards anyway. For anyone without knowledge of Russian (yes, it's still a pervasive medium of communication in the country), muy importante – Activ is the only one of three carriers to run the website and app in English, which makes it easier to navigate, compared to Beeline Qazaqstan and Tele2 Qazaqstan, which are available in Russian and Qazaq only.
If you know Qazaq, congratulations, naturally, you are golden.
The SIM card itself costs ₸1000 (€2.10) with 500 of it credited to the balance. As of October 2022, they do not offer an eSIM.
Plans
There are two series of prepaid plans we will focus on since they offer more flexibility and value for your time in Qazaqstan. Don't forget that the option to convert unused minutes to GB at 10min per 1GB can be of use!
TOP plans lineup, ranging from 7GB at ₸2890 (€6.20) to 33GB at 5690₸ (€12.20)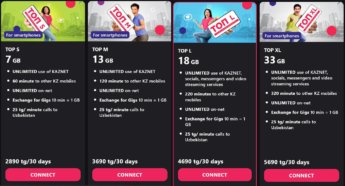 And even more appealing REACTIV range is crowned with a fully unlimited plan at ₸7990/month (€17.10). Disclaimer – after 200GB of traffic the speed cuts to 256kbps, but you can restore the quota by dialing *167*1# – that will essentially restart the month and charge you for the next 30 days, but 200GB for under €20 is still a ton of data.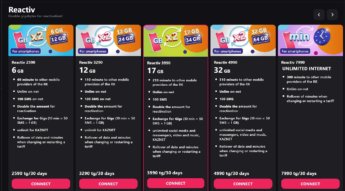 Spoiler alert – Beeline Qazaqstan has a similar plan with exactly the same price tag, but Activ throws in calls, while its counterpart doesn't.
Beeline Qazaqstan
If you are opting for Beeline Qazaqstan, the SIM card itself is ₸1000 (€2.10), and just like with Activ, 500 of it drops on your balance. Told you – lots of things cost the same or are done in a very similar manner.
To differ, Beeline Qazaqstan does offer an eSIM option for just ₸200 (€0.50)!
The two analogous plan lines from the black-and-yellow carrier are Super (Супер) and Bright (Яркий). Both are logically named by their monthly (30 days) price.
SUPER plan family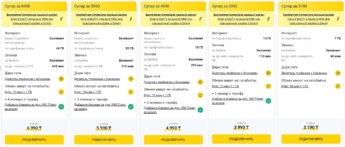 Here is a handy summary.
| | | | | | |
| --- | --- | --- | --- | --- | --- |
| Plan | € | GB | Unlimited video, social media, and messengers | Unlim 📞 Beeline Qazaqstan | Calls, min (other carriers) |
| Super3190 | 6.70 | 7 | – | + | 60 |
| Super3990 | 8.38 | 13 | – | + | 110 |
| Super4990 | 10.48 | 18 | + | + | 210 |
| Super5990 | 12.58 | 33 | + | + | 310 |
| Super6990 | 14.68 | 44 | + | + | 410 |
Again, don't forget about minutes to data conversion!
BRIGHT plans
As you see, this bunch is almost identical to SUPER, but ever so slightly cheaper, and with some extra features of included calls to other Beeline companies in neighboring countries, as well as all mobile numbers in China (!) at the high end.
Plan
€
GB
Unlim 🎞️🤳 and, 💬
Unlim 📞 Beeline 🇰🇿
Calls, min (other carriers)
Calls at Beeline 🇰🇬🇨🇳🇷🇺
SMS
Bright2590
5.44
6
–
+
50
–
–
Bright3290
6.91
12
–
+
100
–
–
Bright3390
8.38
17
+
+

200

–
Bright4490
10.48
30
+
+

300

300
Bright5990
12.58
40
+
+

400

400
If you run out of data and/or calls, you can reset your plan by dialing *355*, getting charged for another month, or topping up your minutes/SMS/data with bundles – the choice is yours.
Calls/SMS top-up bundles
50 min – ₸690 (€1.50)
100 min – ₸990 (€2.10)
50 SMS – ₸590 (€1.25)
Extra data bundles
1GB – ₸790 (€1.70)
4GB – ₸1490 (€3.20)
8GB – ₸1790 (€3.85)

'Constructor' plan
Make-it-yourself plan, where you can choose the amounts of data and calls you need, between 12 and 32GB, 0 and 300min. It will set you back accordingly between ₸3590 (€7.70) and ₸5790 (€12.40). Includes unlimited calls to Beeline Qazaqstan's numbers.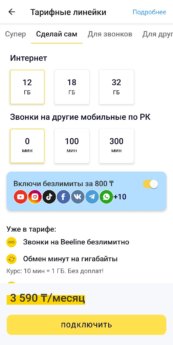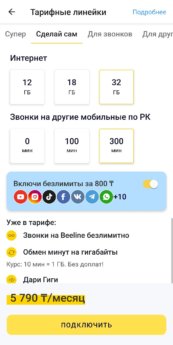 Unlimited data plan – Internet MAX (Интернет MAX)
This one can be chosen with USSD *909*1# or in the app
Attention – this is not a bundle, it's a whole plan, so in order to turn it off, you need to switch to another one. Calls and SMS are by default ₸18 (€0.04) per minute/message. The monthly charge is ₸7990 (€17.10).
The 200GB cutoff of high-speed connection also stands, after which it will be slashed to 256kbps.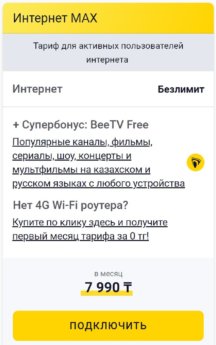 Tele2
The least popular provider still pulls a decent coverage, running on Activ towers as well as their own. Nevertheless, it definitely trails behind the two choices above, even if the gap is not so wide.
Plans
A set of 3 make-it-yourself options makes the most sense of the modest choice that Tele2 brings to the table. Branded, literally, Your Rules (Твои Правила), it sports:
up to 10GB at ₸2490 (€5.35)
up to 21GB – ₸3190 (€6.85)
and up to 36GB – ₸3590 (€7.70)
You can adjust the sliders to get minutes and/or SMS at the expense of less data. All three brandish welcome data bonuses of 1-2GB, and unlike its competitors, claim to roll over into the next month not only calls but data as well.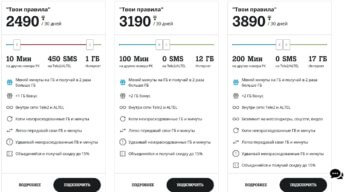 One more offer that struggles for attention is their Включайся-2 plan, which I guess would translate best as Plug-In-2, and hopes to entice new users snatched away by Activ and Beeline Qazaqstan.
That one gives away 5GB, 50min inside the country, and 50 SMS for ₸2490 (€5.35), but falls short even compared to Tele2 own options above.
My Experience: Purchase + Activation
In my case, I was looking to get a SIM as I crossed to Qazaqstan from its northern border with Russia, so I started looking for any carrier office after having exchanged some money into local currency in Qostanay – a town of some 200k people. As Wifi proved to be impossible to find and I did not see any signs of Beeline, KCell, or Tele2 storefronts, I walked into a small electronics store that advertised having SIM cards.
"KCell is no more", drawled a sleepy clerk in Russian, "it is all Activ now. But I don't recommend it anyway. Get Beeline, it has better coverage and cheaper."
"Do you have it?"
"Nah, go 100 meters down the street."
Sure enough, in a tiny mall corner store, I immediately spot a line of four people.
I go, "SIM cards sold here? Do they have Activ?"
"Yeah, yeah. They have everything, but everyone is getting Beeline."
Three other customers nod in sync.
It seemed to be taking about 10 minutes each, so I left and came back in half an hour. Thankfully, there was no one by then. The girl behind the counter did not speak English, but shoved my way the printout for Beeline Qazaqstan with Bright plans that you can find above – so I pointed at the cheapest one with 6GB, and she cheerfully waved at me, implying that she needs my phone. I plugged in the SIM card myself and then handed it over. Basically, she installed the Beeline app, took picture of my passport in it, sent a couple of messages to confirm terms and conditions, and then topped my account from her own, saying that it's easier that way. Grand total was ₸3100, of which ₸1000 was the SIM, ₸500 of it went to balance, and ₸2100 was a top-up to buy the ₸2590 plan.
Confusing, I know.
It was necessary to restart the device for data to kick in, and since then everything worked fine.
While hitchhiking to Aqtobe, I surprisingly had H/4G most of the time, and between Aqtobe and Aqtau – 4G around the villages and E or H network from time to time. But I had a good enough connection to call over Whatsapp or check Instagram much more often than anticipated.
In the cities, there was no problem at all.
Apps
Since I have Beeline Qazaqstan, I can testify to the biggest downside – it is still not offered in English, but checking the remaining data and minutes is intuitive. It also tells you the balance, allows you to top up and transfer funds, change the plan, get calls and data bundles, etc.
I also downloaded the Activ app for comparison, and it is quite similar in design, simple, and lets you do all the same, but in English. Honestly, if I have to buy a SIM card in Qazaqstan again, I'd give it a shot.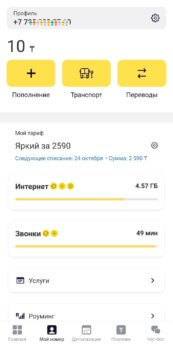 Qazaq SIM Card Validity
According to the Beeline Qazaqstan website, it seems that the SIM card is valid for 180 days since the last active use (meaning, a charge for service, be it a bundle, call, or SMS), but it is not stated explicitly. Activ and Tele2 Qazaqstan websites don't say anything at all.
Tethering
None of the carriers mention any limits on tethering data from your device, and it worked well for me.
Internet Freedom in Qazaqstan
There is no need to use a VPN to access any of the most useful resources on the internet. I have not come across any meaningful red tape myself either.
Still want a VPN?
If you want to have a VPN just in case or stumble upon a website that blocks traffic from Qazaqstan, you can download a VPN while already in the country. Iris uses ExpressVPN and is happy with it. If you want to try ExpressVPN for 30 days for free, you can sign up via this link. It's a referral link, so if you sign up I might, might, receive €8 from ExpressVPN for pointing you in their direction. This 30-day free trial happens to also be long enough for your 30-day visa (free) stay in Qazaqstan, depending on your nationality. Know that using a VPN might slow down your internet speed a little bit.
PayPal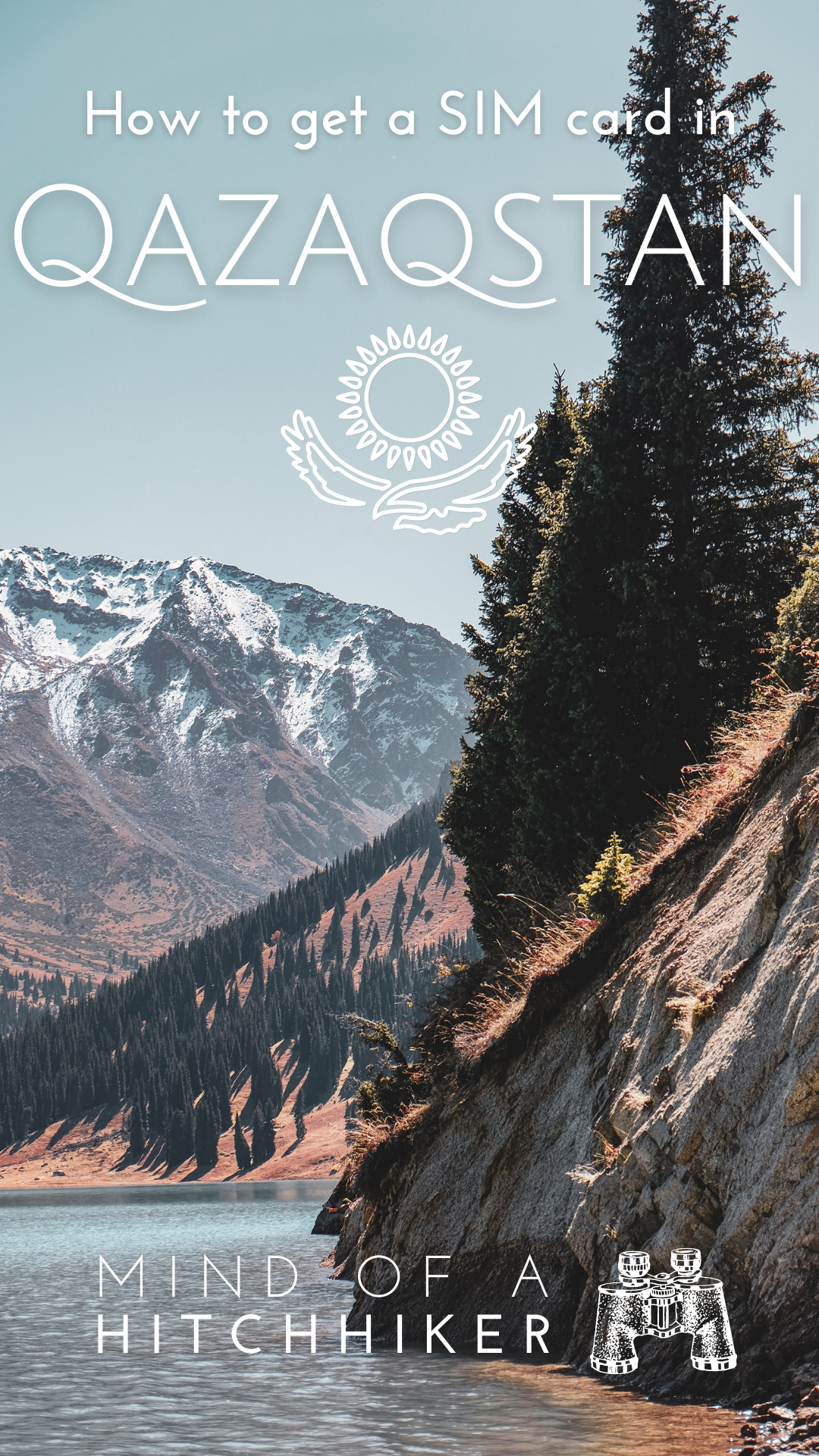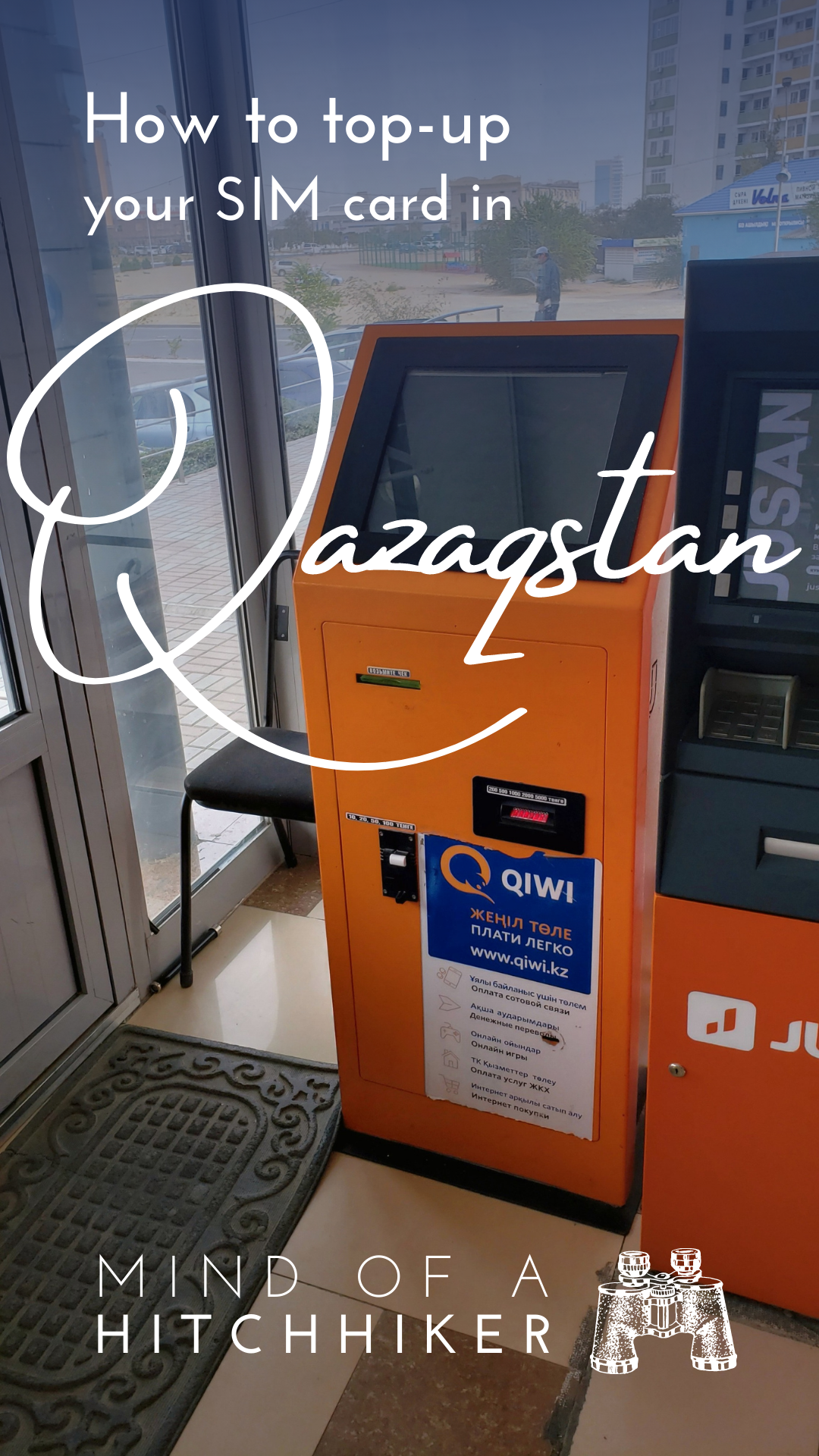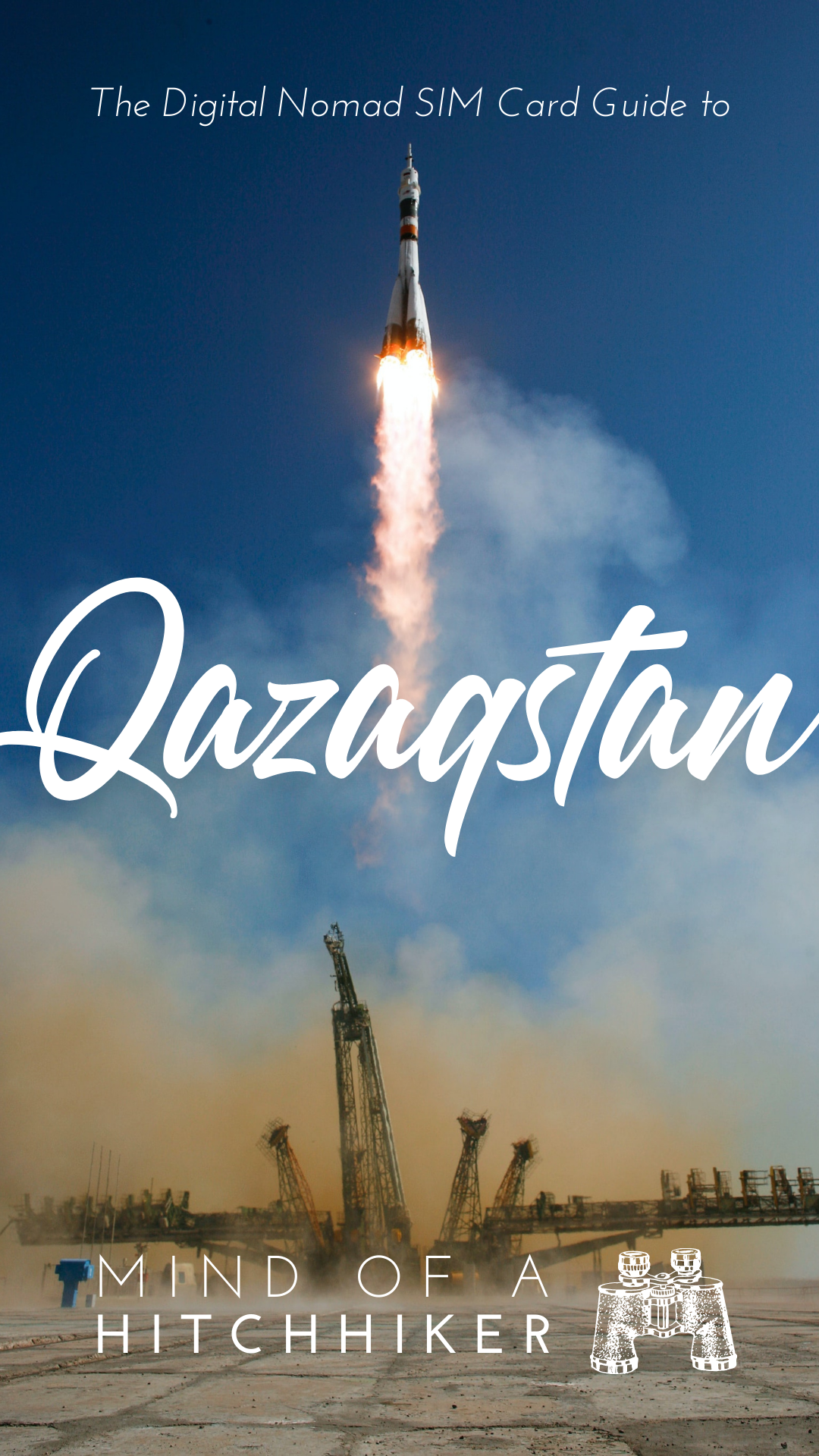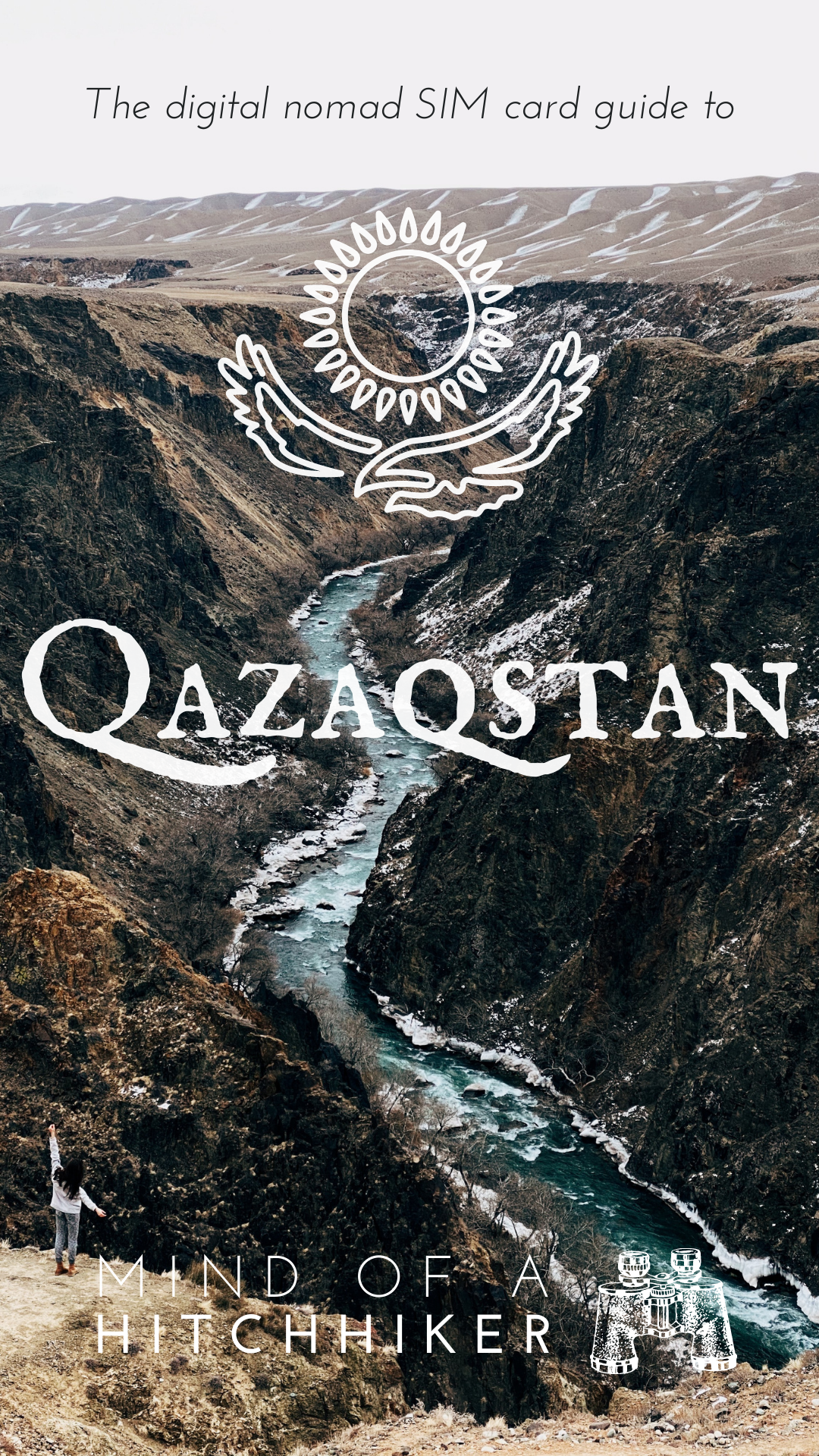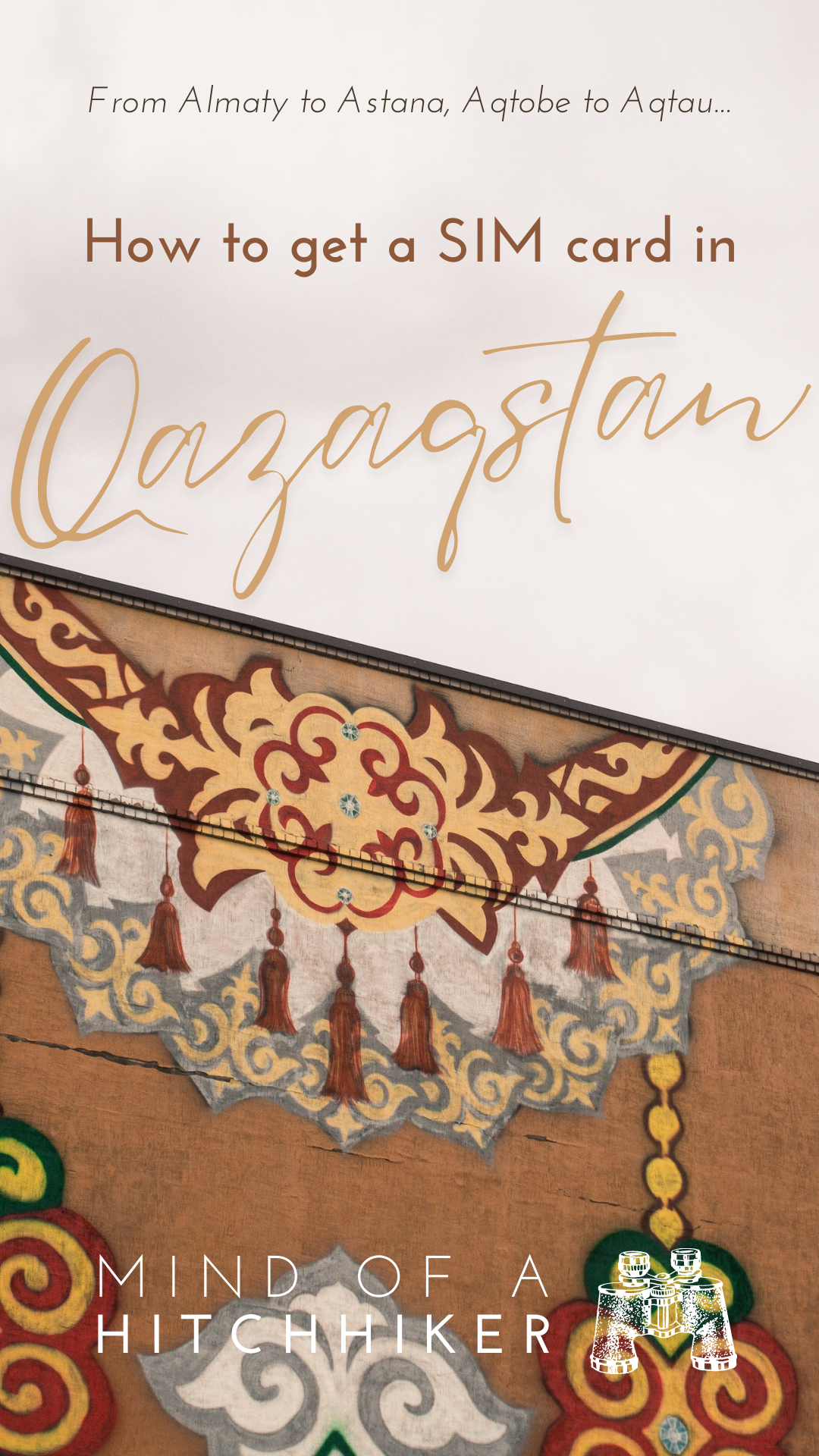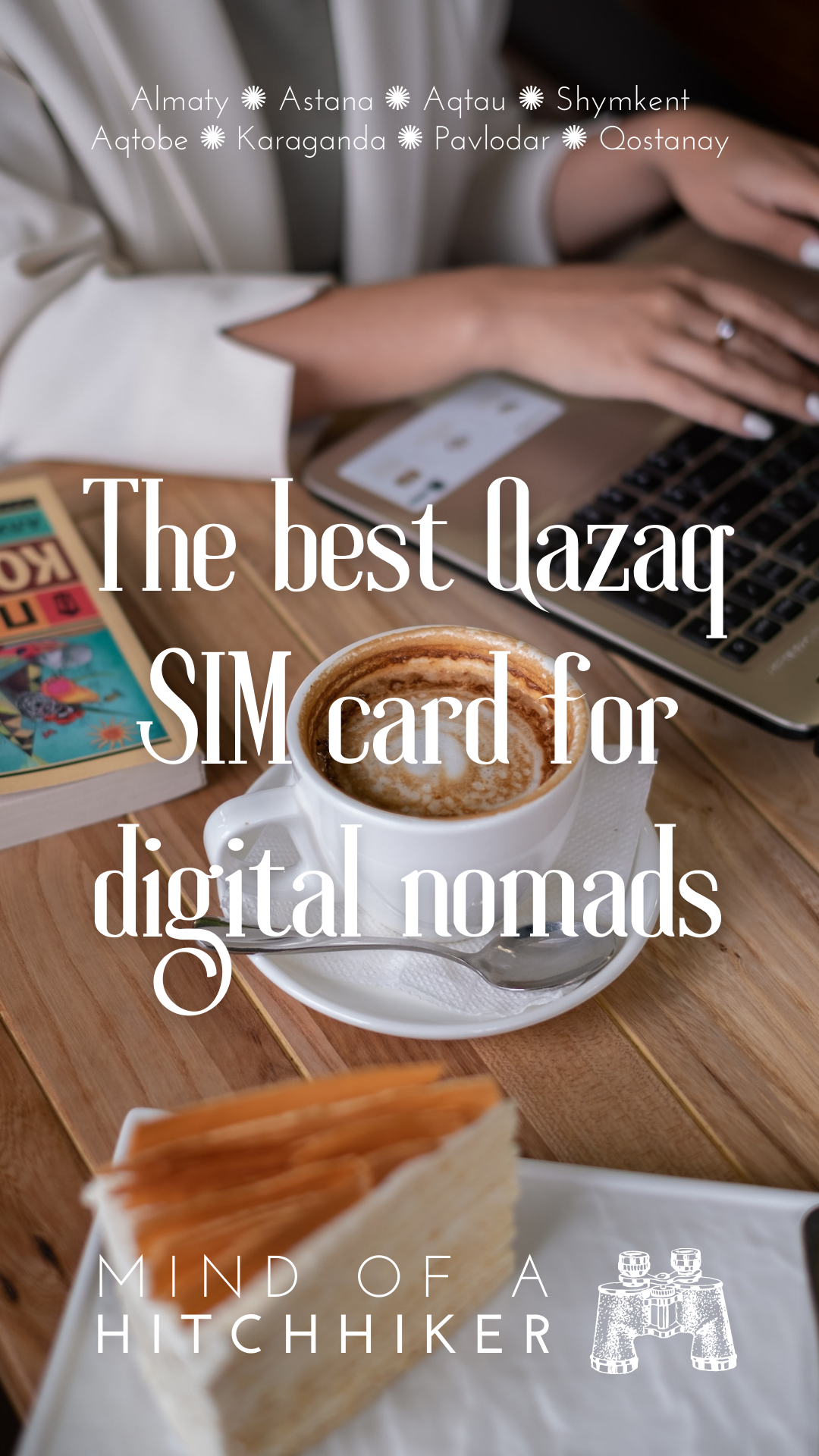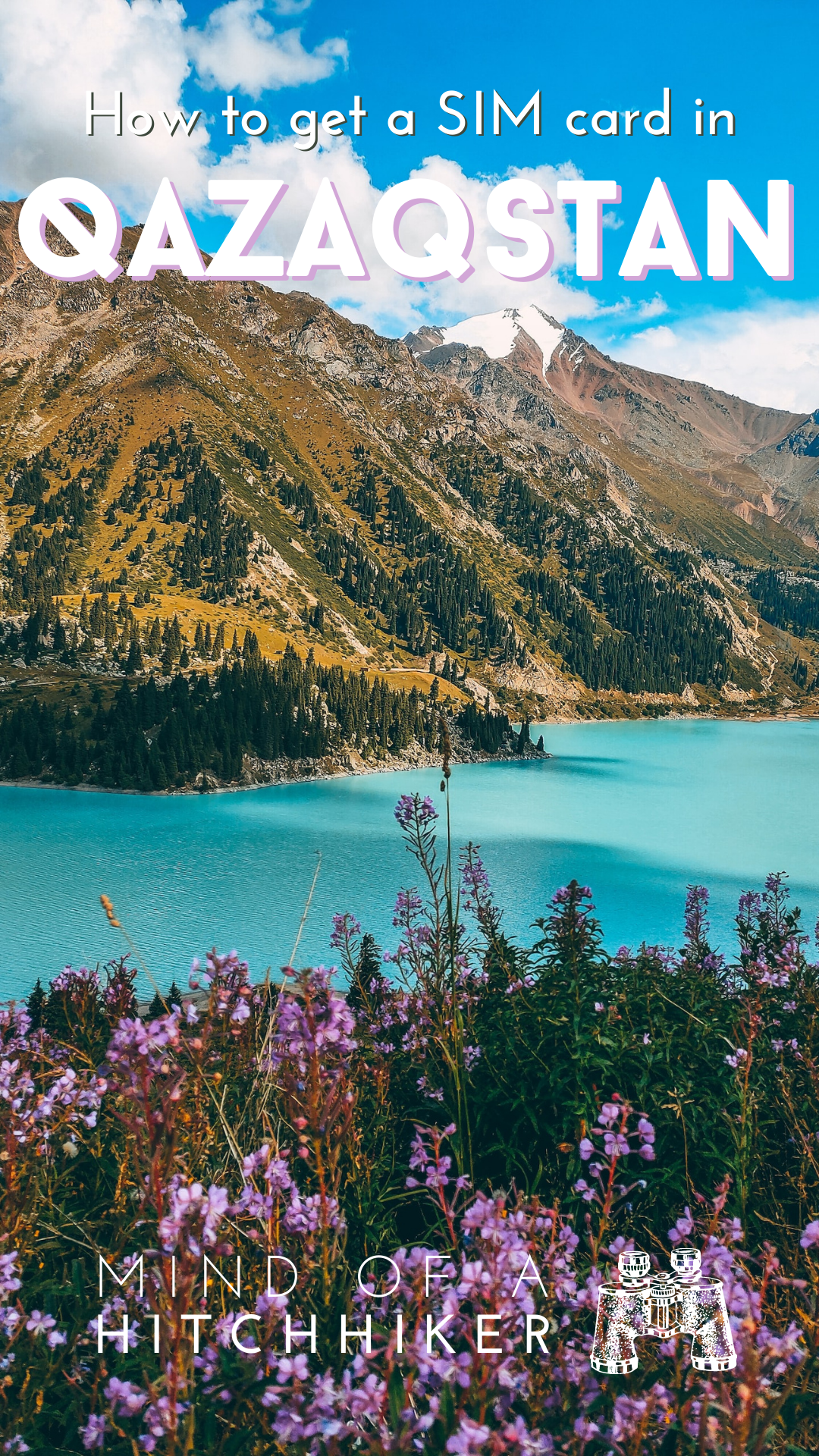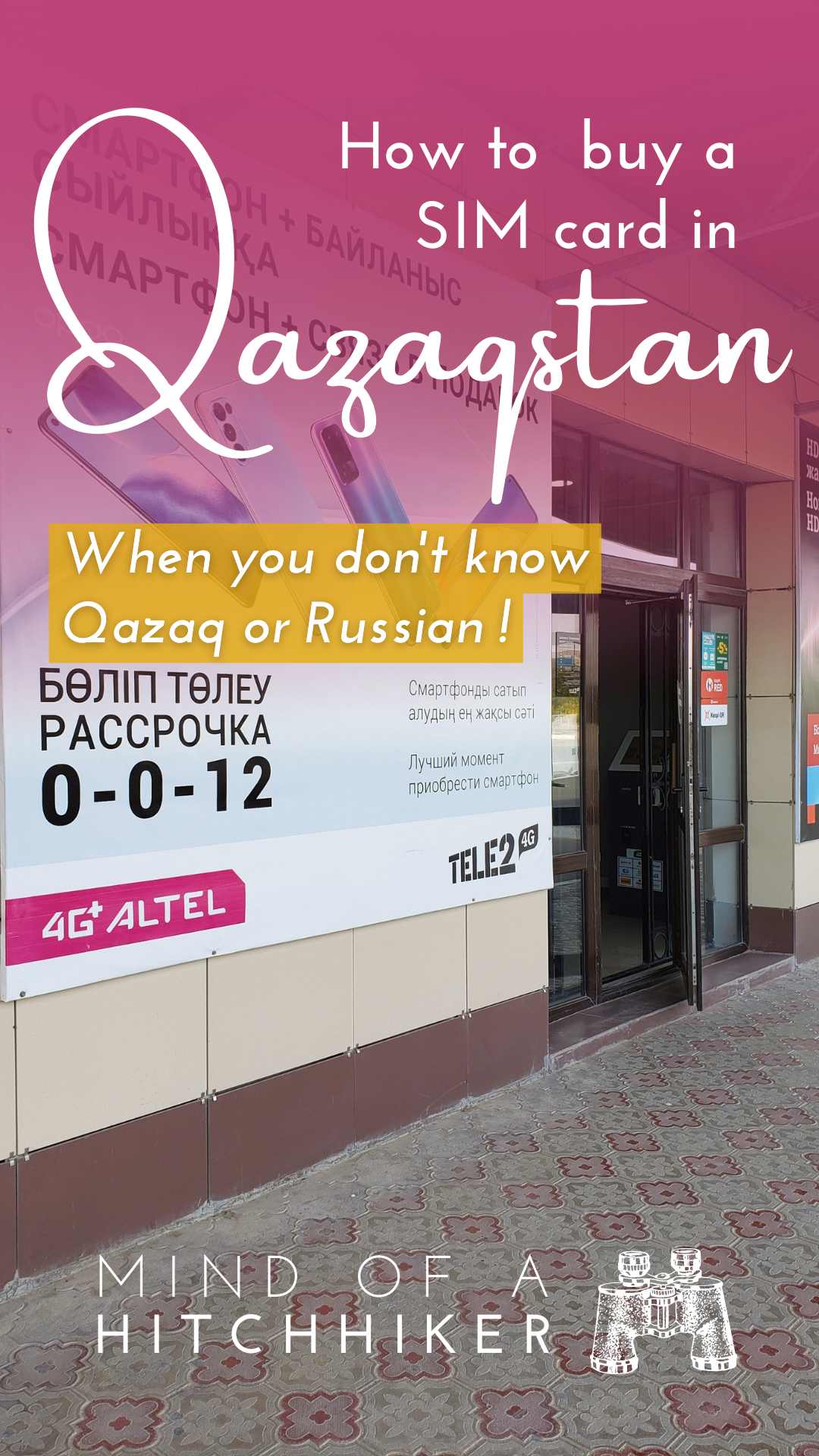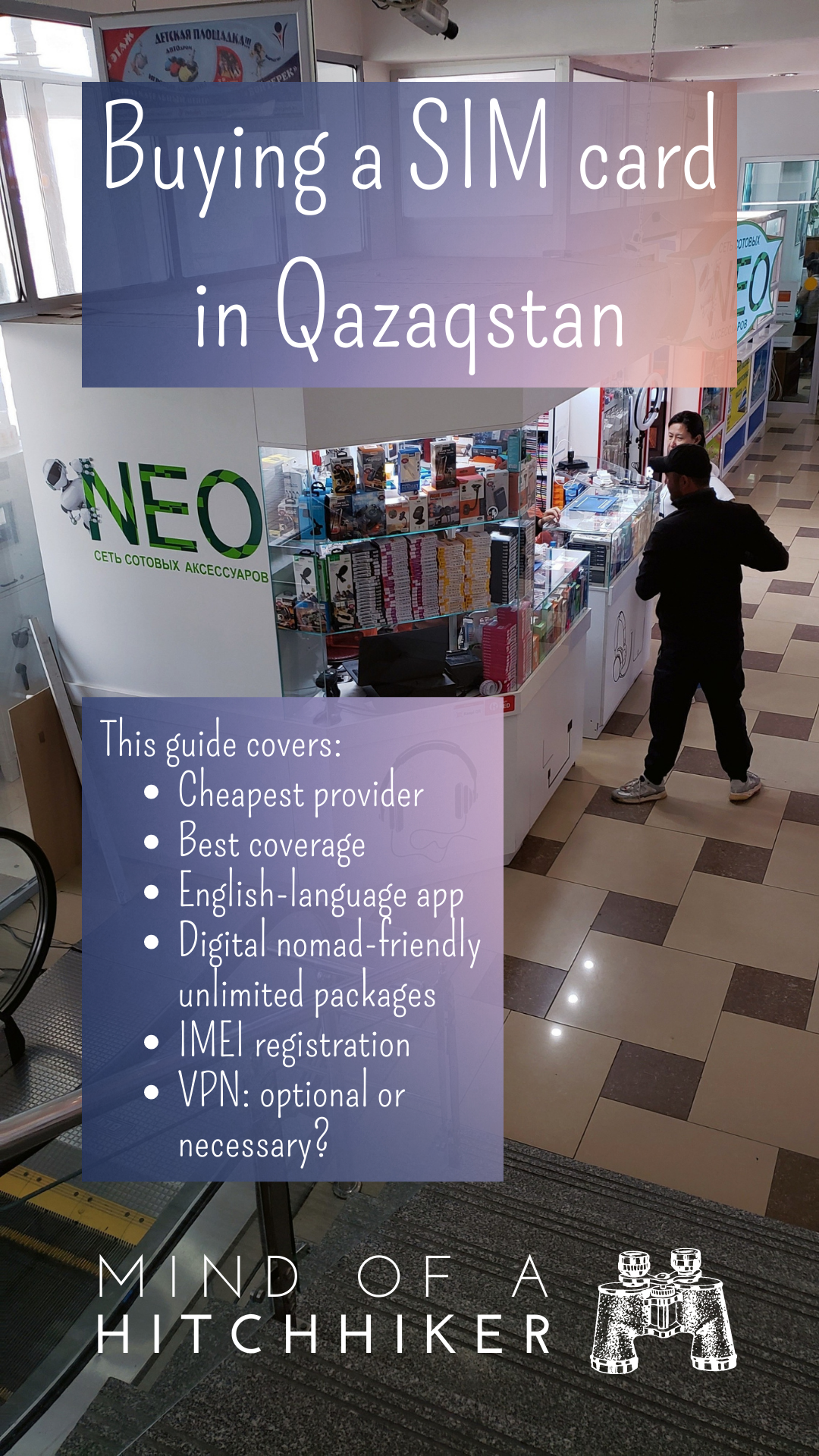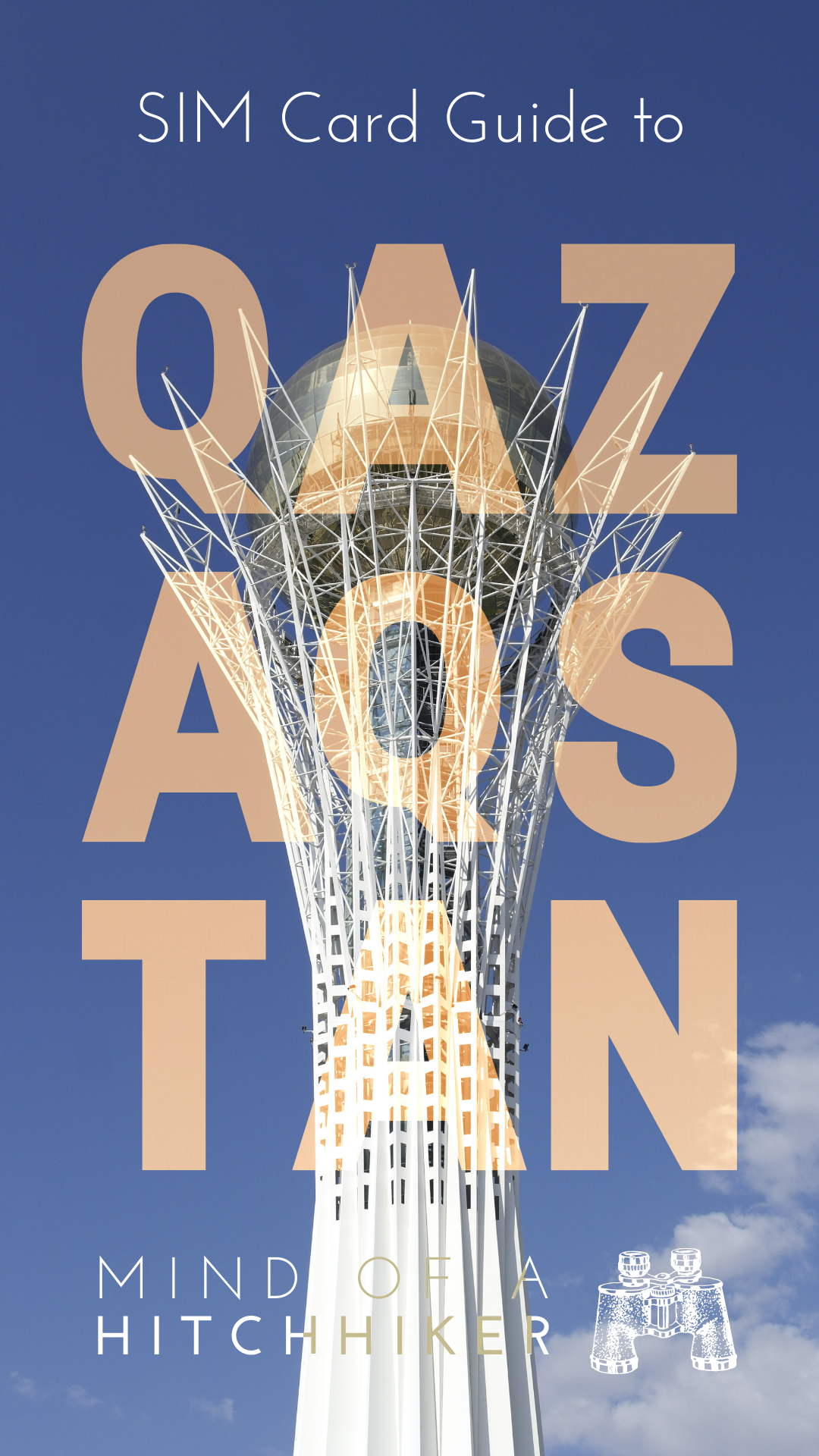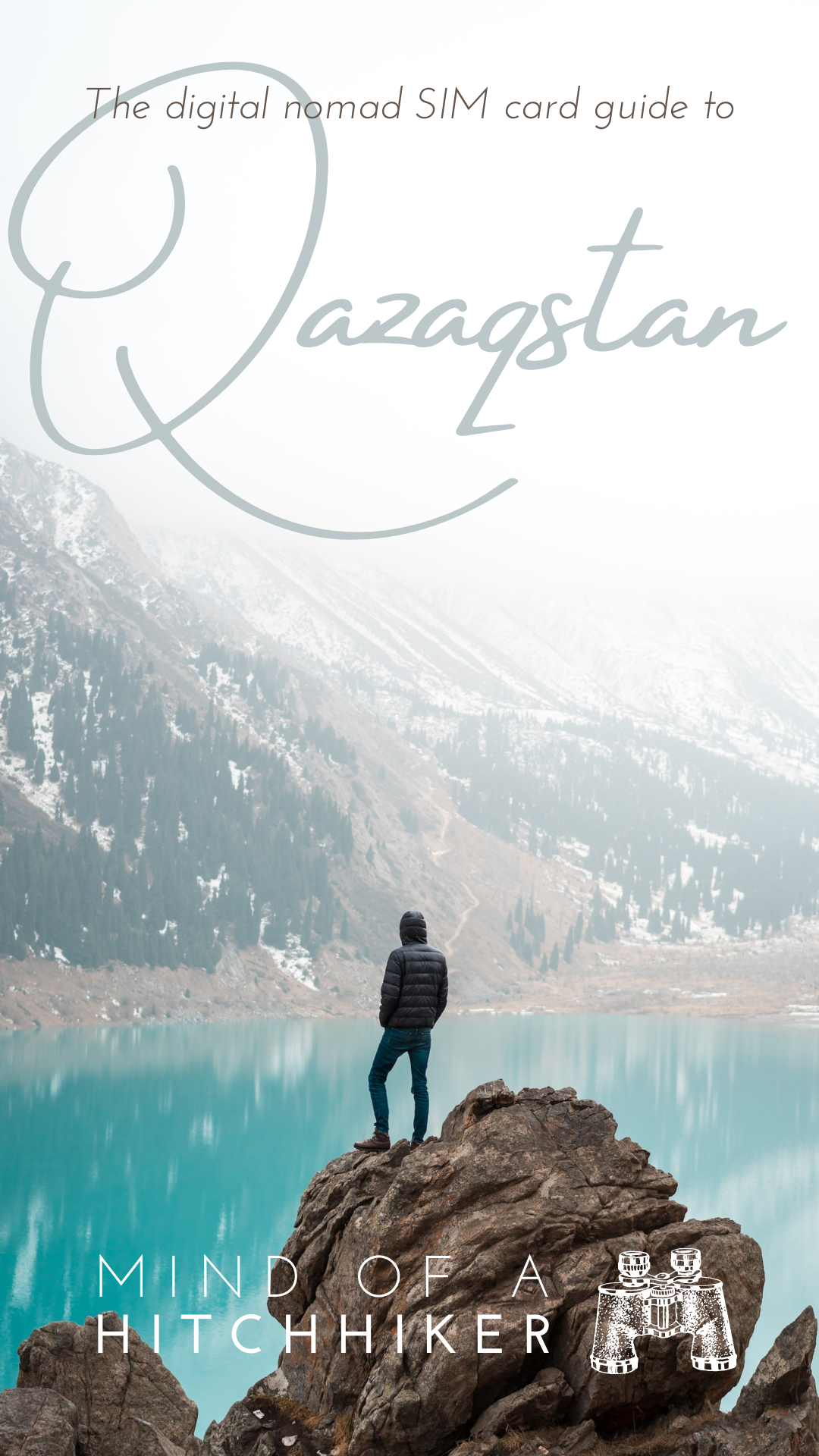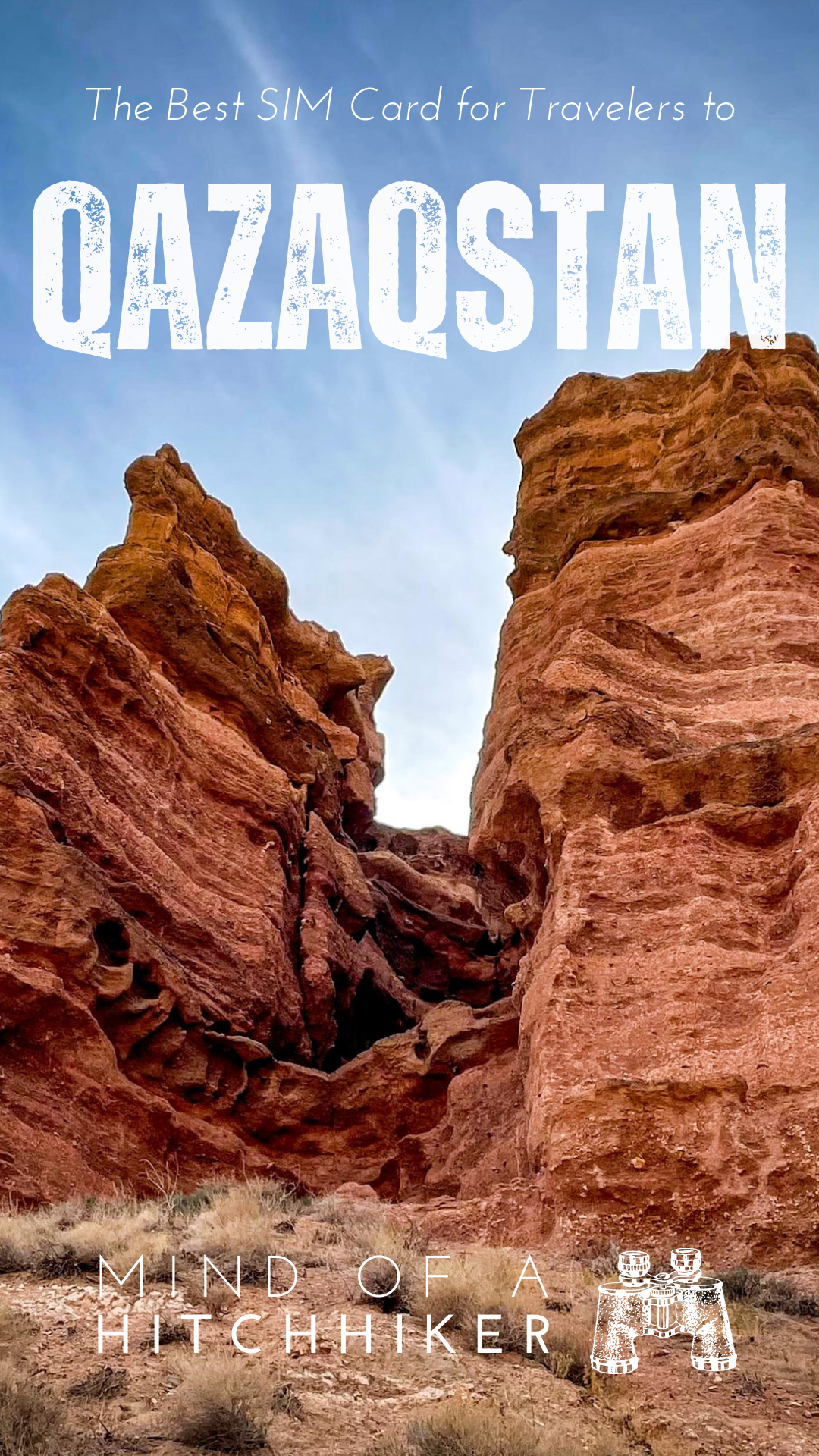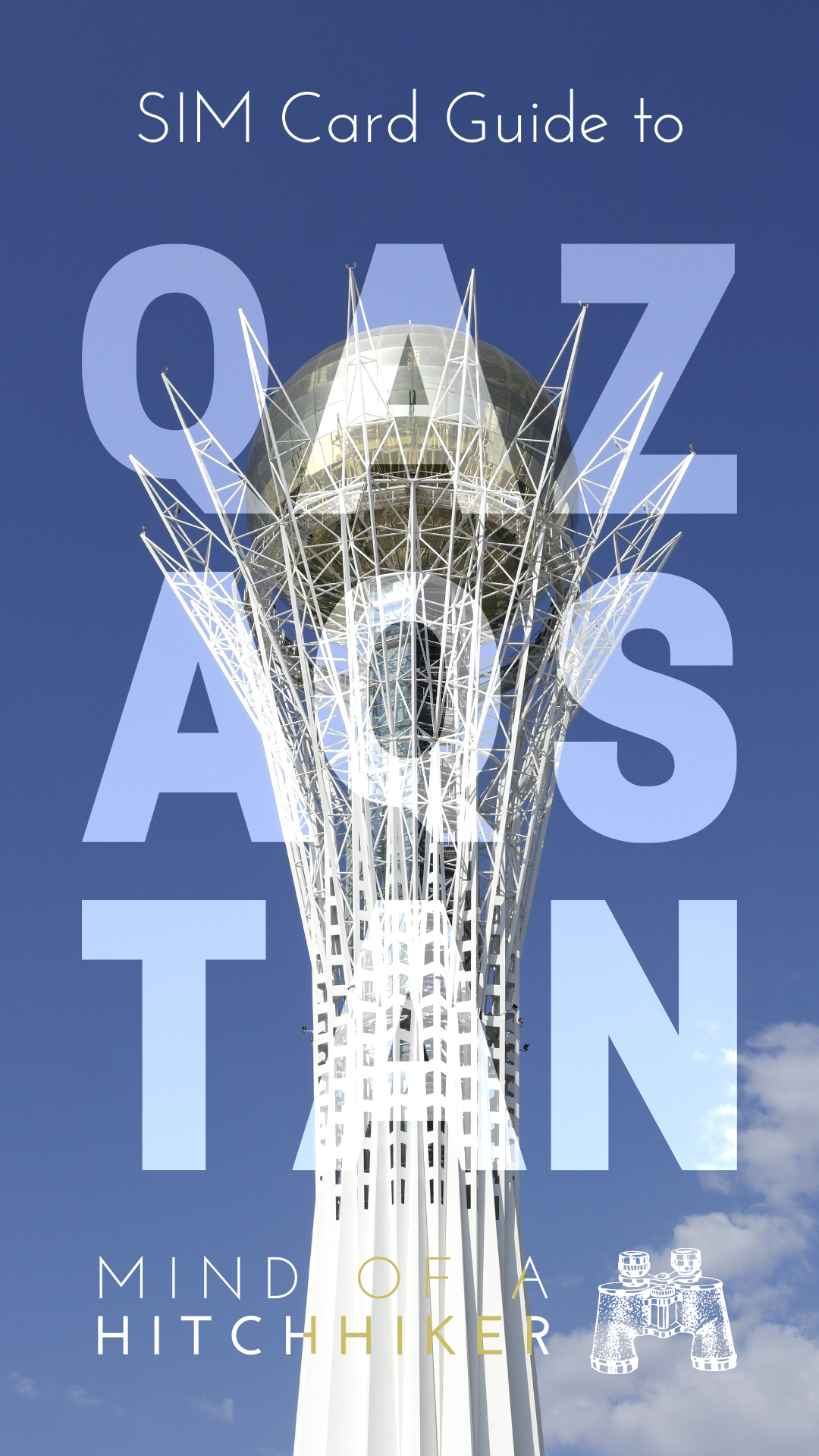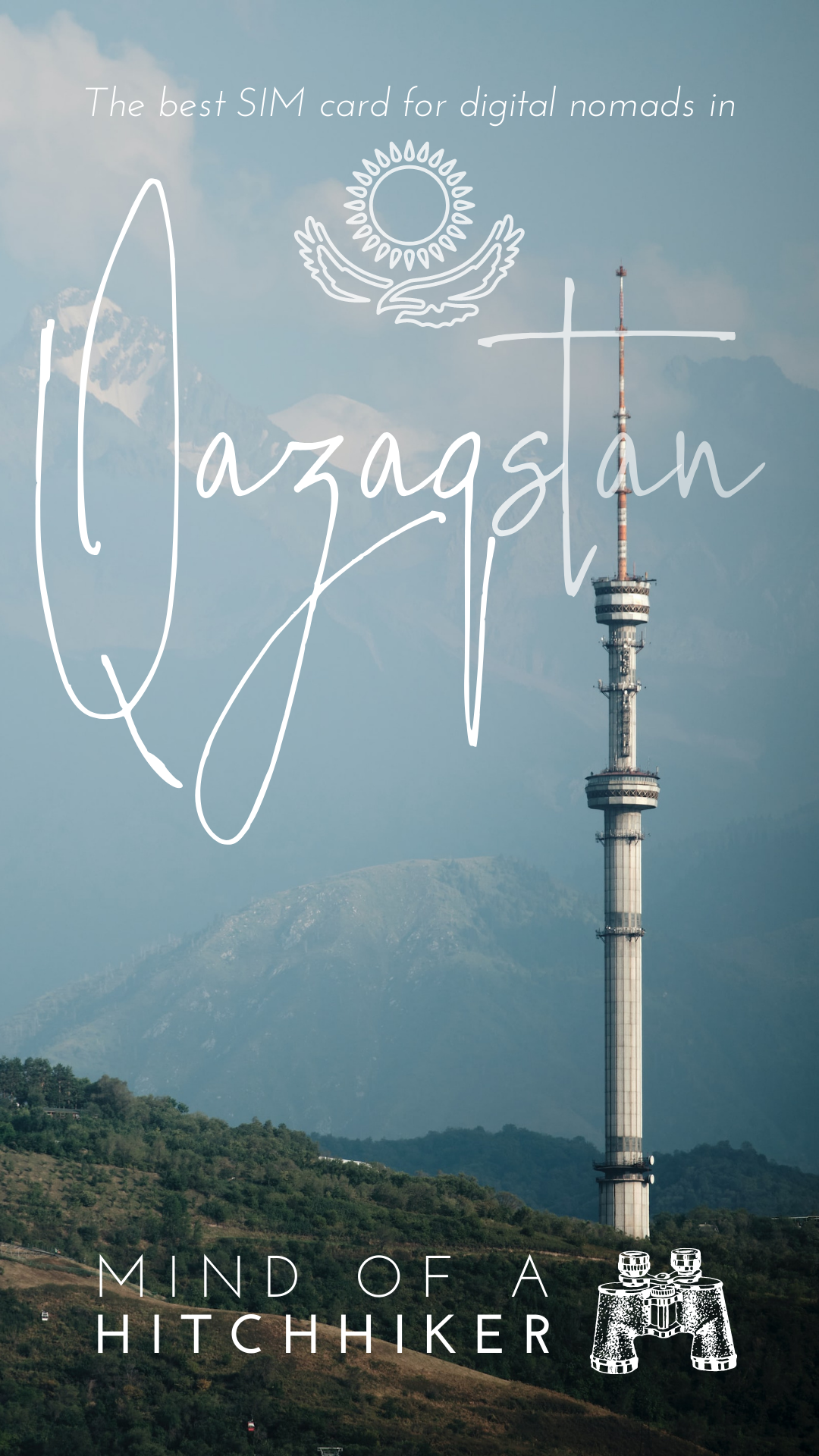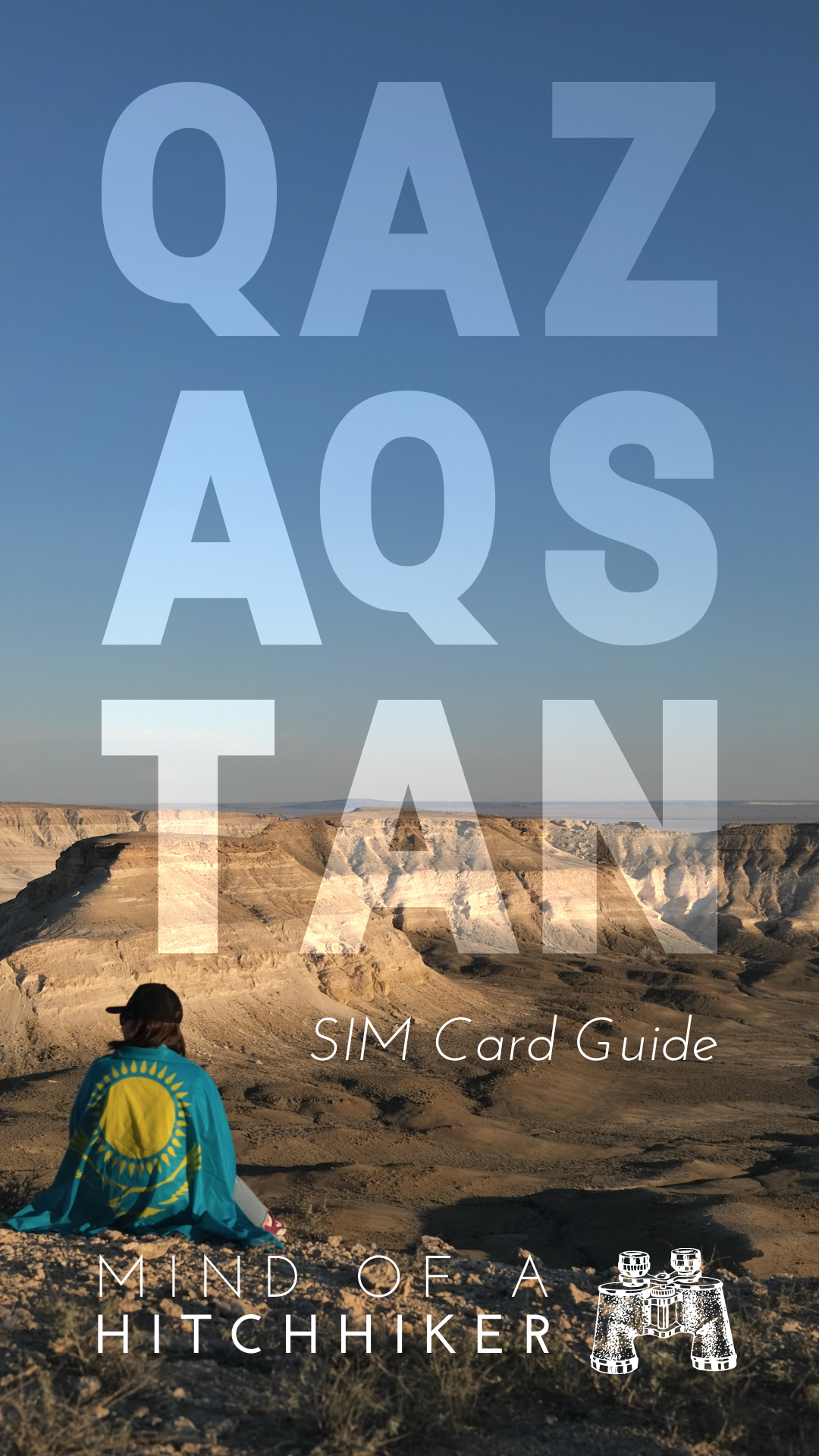 Photos by forzaalisherka, Travel With, Chingiz T, Thomas Ten, Aidana Khabdesh, Dmitry Sumskoy, Akmaral Khudaikulova, Bekzat Tanatar, NASA, Azamat Mukanov, and  Patrick Schneider on Unsplash

These years I'm intermittently working and roaming the world, taking a closer look here and there. Particularly excited about sustainable development, (hitch)hiking, photography and languages.