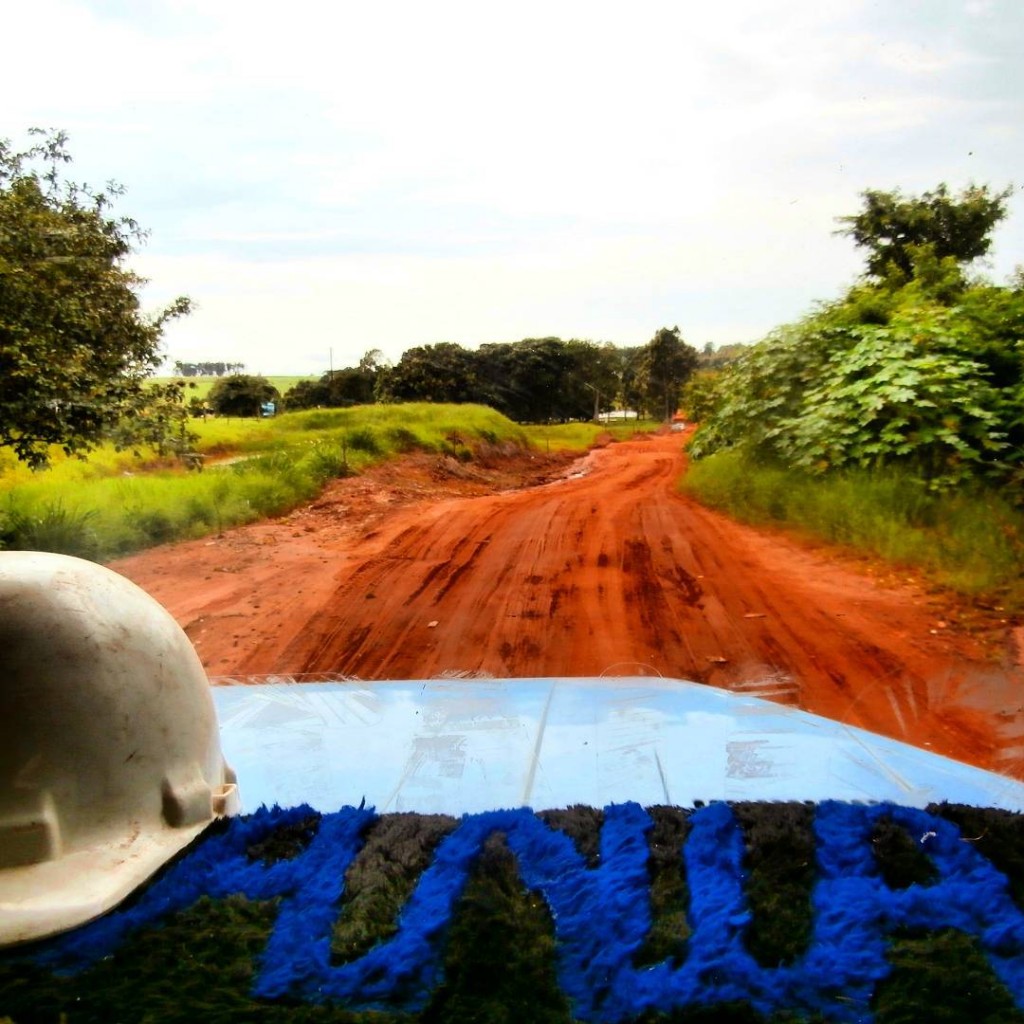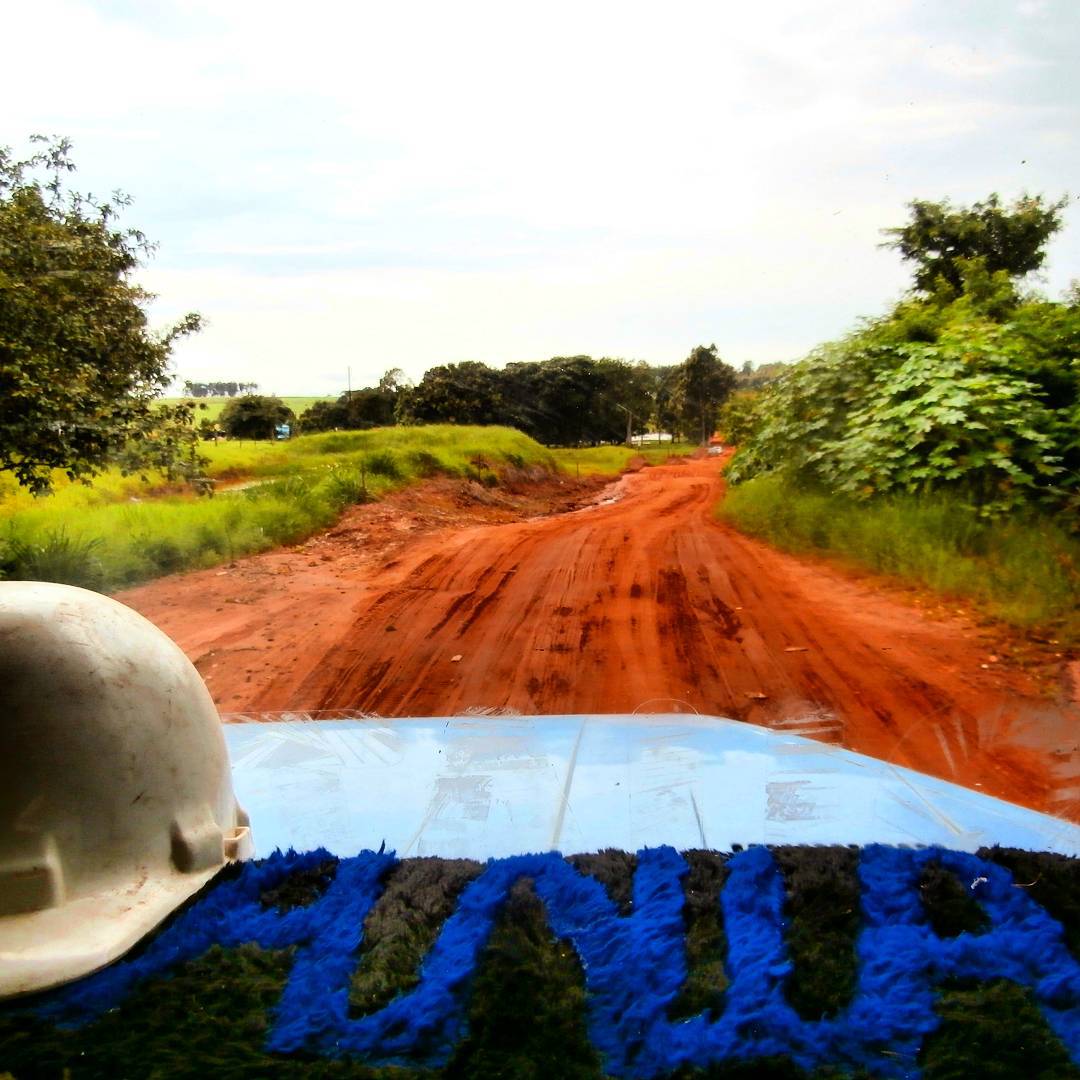 Hitchhiking in Brazil! It was so rainy that the nice asphalted road washed away a few days ago, so the truck driver Rodriguez – who had a double carriage! – took the off-road detour through the soy bean fields on this slippery red earth. He was in a hurry, so he had no problem overtaking other trucks here while smoking.
Once you're off the highways, hitchhiking in Brazil is pretty doable, but I do notice my lack of Portuguese skills are making things more complicated than necessary. I just have to concentrate very hard to listen to what my drivers are saying so I can find Spanish equivalents or guess the meaning by context. The language is lovely, though, and I hope to improve my skills when coming up north again after following the sun down south to the End of the World.
For now it's time to hitchhike to the border with Paraguay! A new and exciting country to go to, as there is such little news coming from this land-locked place! I wonder what the road quality is there and if there will be off-road driving too.