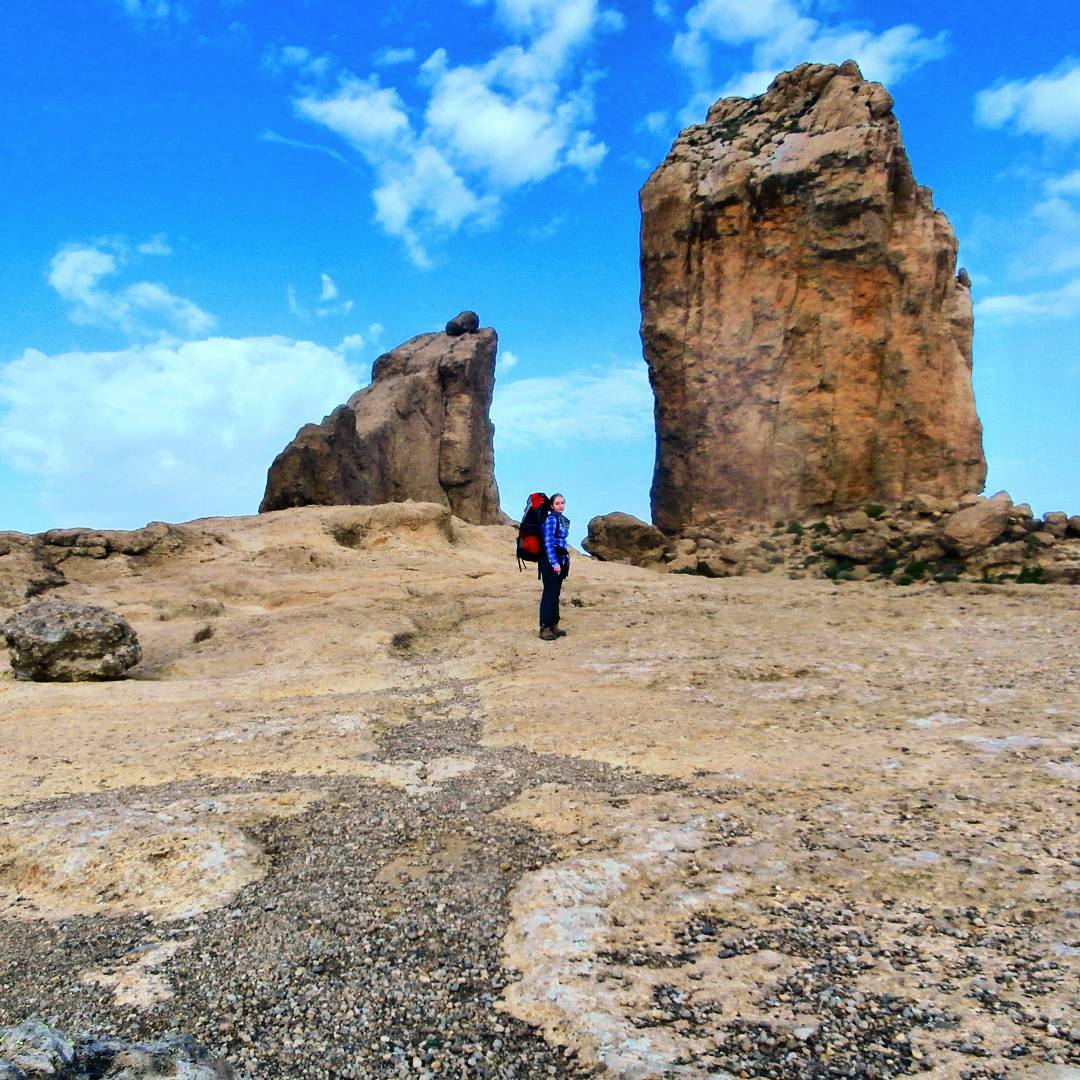 The last few days I went hitchhiking on the island of Gran Canaria. This was mainly to avoid the buzz in Las Palmas city. My driver felt like doing the hike to Roque Nublo (featured photo) together with me and left me at the summit to chill. No, he didn't abandon me; that was my request. I'm not sure if I could have walked up that fast with my whole backpack if he hadn't set the pace. Nevertheless, there were many trail runners without any luggage. They simply sprinted up and down the forested trail to the barren plateau.
One peak wasn't enough, so from the main road of Roque Nublo I hitched to the Pico de Las Nieves. That pico is the highest point on the island. But before you think I'm super fit: there's a road leading up to the summit. So you can ACTUALLY hitchhike all the way to the top—lazy alert! Then I spontaneously did a long hike downhill. This is something I can still feel in my legs, ouch. Though the first part was a proper German "Stau" (traffic jam) of a slow tour group. I overtook them a number of times as I was kind of getting lost. You see, I tried hiking down without using my map, just following the growing streams.
After freecamping, I headed to the sea to find some peace there, but all I found was new friends in the crowded area of Maspalomas Dunes! This was epic, but I'm leaving on a ship to Brazil tomorrow and will be without internet for nine days… nine whole days!