Ethiopia is a country I haven't been to (yet). So far there has never been a time that I was close to Ethiopia or the general neighborhood, but I enjoyed eating Ethiopian food in the UAE and in Istanbul.
I hope that in the future, you can find posts about traveling to Ethiopia on this page.
Things I'd Like to Do in Ethiopia
Hitchhike a little bit here and there. I'd love to write hitchhiking signs in the Aramaic alphabet
Enjoy the capital city Addis Ababa and take the Addis Ababa light rail everywhere. Perhaps visit the Zoma Museum, the Mercato or Shola markets, The Africa Unbound Museum, the Tiglachin Monument, the Monument to the Lion of Judah, the Red Terror Martyr's Memorial Museum, the National Palace Museum, and see some above-ground churches and cathedrals (Entoto Maryam Church, Holy Trinity Cathedral) and the Washa Mikael Rock-Hewn Church
When leaving the capital, I'd like to take the Addis Ababa-Djibouti Railway. This would also be my preferred way of entering/leaving Djibouti
You know I'm really looking forward to the food and coffee. I'm gonna eat a lot of yetsom beyaynetu. I've been using this glossary to find out what's what
In Lalibela, see the Age of Empires wonder of the Ethiopians, the Bete Amanuel. While in the area, it would also be cool to visit St. George's Cathedral (also rock-hewn)
If I'm in Ethiopia at the right time, I'd like to witness local holidays such as Enkutatash and Meskel (both in September in the '20s), Timkat, and Ashenda in the northern regions
See or hike up Ras Dashen (4620masl), the highest point in Ethiopia
Try to do some boat trips. Perhaps by kayak, perhaps by something bigger via the only navigable river, the Baro River
Visit one or more of the many Ethiopian national parks
See some natural wonders, such as the Danakil Desert, the Dallol Depression, Erta Ale volcano and lava fields, and the Blue Nile Falls
Visit some lake islands with churches and monasteries, such as Deq Island
Map of Things to do in Ethiopia
Not everything on this map has been researched in depth.
If you know cool places and things to do in Ethiopia, comment below so I can always find your suggestions again once I start making the dream come true! Tips are especially welcome if you are Ethiopian or have lived there for a while
Are you a travel blogger and do you have good posts about Ethiopia? Drop them in a comment below and I'll read them!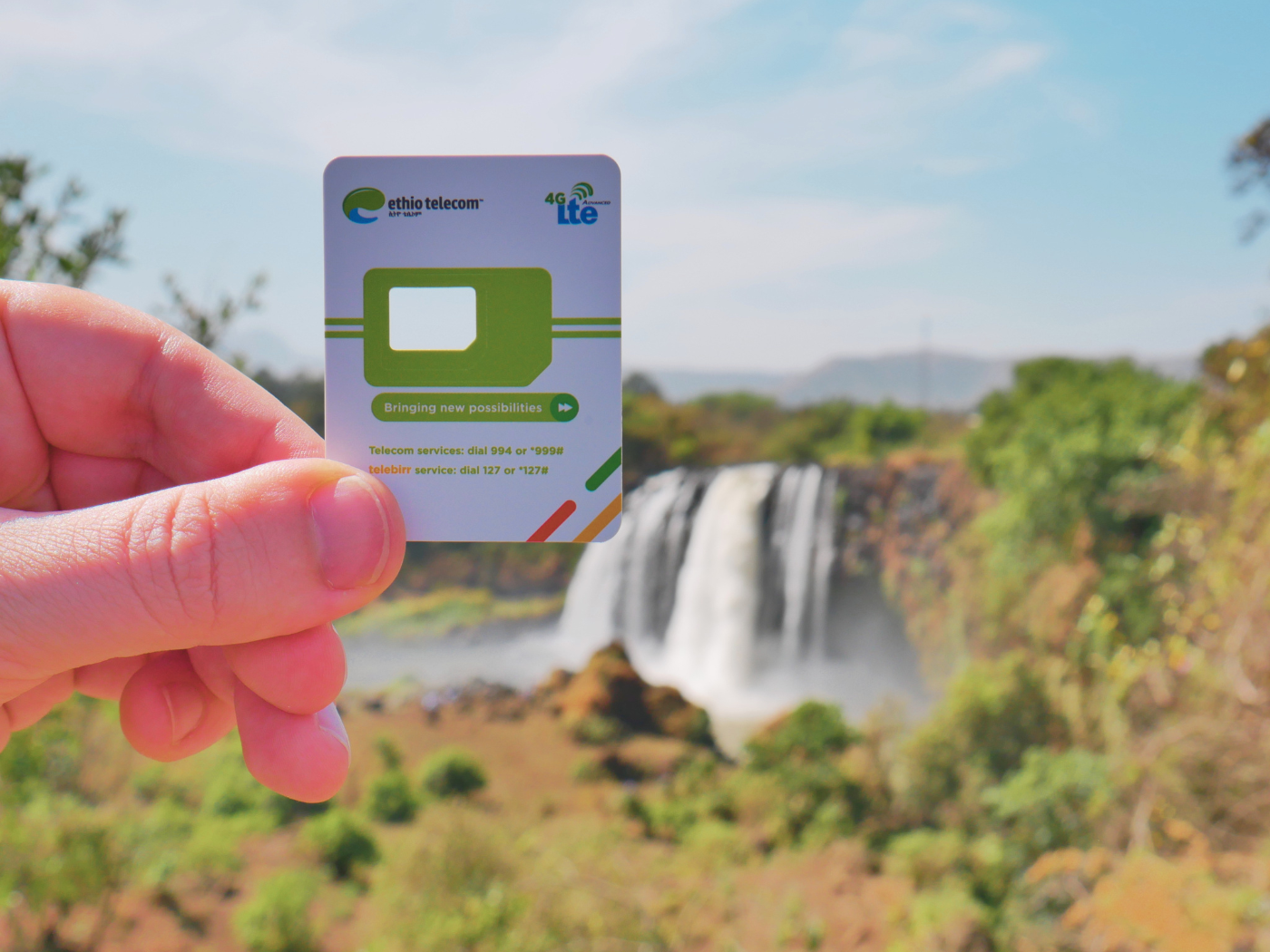 We arrived in Ethiopia on the 26th of January, 2023 and immediately bought an Ethiopian SIM card at the airport. Here's our experience and how you can get mobile data in Addis Ababa and beyond.  Ethio Telecom Monopoly Doing the research on what SIM card to buy in Ethiopia was simple; there's only one company. Ethio Telecom (ኢትዮ ቴሌኮም – pronounced ītiyo tēlēkomi) is a government-owned provider. Though this makes things easier than in Madagascar, there's also a risk that the government sets the price too high. Luckily, this turns out not to be the case in Ethiopia, asContinue reading