Turkiye (aka Turkey is a country I've been to a couple of times. The first time was as a young teen with parents at Kuşadası nearby İzmir. That was my first (and last) all-inclusive resort experience. We managed to leave the resort once and if I'm honest, I didn't have a good first impression of Turkiye from that cursory visit.
My second visit was an Istanbul city trip with my mom in 2013 as a twenty-something. That was a fantastic experience and we did most of the cultural and historic things one must do while in Istanbul. My favorite activity back then was visiting the Basilica Cistern (Yerebatan Sarnıcı).
After that, I visited Turkiye as a hitchhiker in 2014. I hitchhiked through the country on my way to my best friend's wedding in Tbilisi. And when I returned from Iran, I crossed the border and hitchhiked to the city of Van, where visiting the Van Cat Sanctuary was my favorite experience. Then I spent a few months hitchhiking about, which included a detour to Northern Cyprus. One of my favorite cities was Eskişehir, where I couchsurfed and met some really awesome people. I also experienced my first earthquake there. Then I spent a few days in Istanbul before hitchhiking to the Netherlands in 60 hours.
My latest visit was from late October to early December 2021. I took the ferry from Chornomorsk in Ukraine to Karasu in northern Turkiye. After that, Jonas and I visited Istanbul – a first visit for him – and Edirne. Highlights this time were petting all the cats, visiting all the Princes' Islands (including Freedom and Democracy Island), eating loads of Turkish breakfasts, and visiting the Selimiye Mosque in Edirne.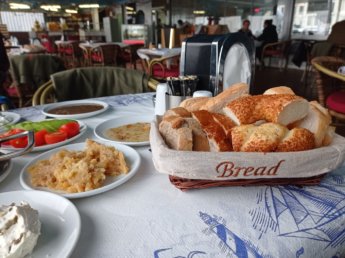 Things to Do in Turkiye (Next Time)
Of course, I'd love to hitchhike even more in Turkiye. I wonder if it's possible to hitchhike the D915 Bayburt to Of road, which is… eh, spectacular and dangerous (especially close to Derebaşı virajlarını)
Spend some time in regions I haven't visited thoroughly. These are the areas around Kapadokya, Kayseri, Nevşehir, and Aksaray in the center of Turkiye, and the Antalya area on the Mediterranean coast
Take a high-speed train across the country
See Mount Ararat (3611masl) up close and if the border to Armenia reopens (for third-party nationals, as announced in July 2022), cross it either between Iğdır and Margara or Kars and Akhurik
Revisit some places, such as Göbekli Tepe, and other places in Anatolia, such as Lake Van (though not in winter!) and Kız Kalesi nearby Mersin
Spend more time in places like Rize, surrounded by the country's tea production
Eat many more versions of delicious Turkish breakfast and their delicious (vegan!) çiğ köfte
Cross the land border between Turkiye and Nakhchivan
If you know cool places and things to do in Turkiye, comment at the bottom of this page so I can always find your suggestions again once I start plotting my return! Especially if you are Turkish or have lived in Turkiye for a while
Are you a travel blogger and do you have good posts about Turkiye? Drop them in a comment below and I'll read them!
We visited the Selimiye Mosque on Thursday, the 25th of November as well as on the 1st of December, 2021. On the first visit we went inside and on the second visit, we wandered around the on-site museum. The Idea to Visit Edirne Once the idea of taking the ferry from Ukraine to Turkey across the Black Sea was on the table, I put forward Edirne as well. Though I'd hitchhiked across the Edirne border with Bulgaria twice – and had the passport stamps to prove it – I'd never made a stop in town. Why would this small TurkishContinue reading
We visited Edirne from the 24th of November till the 2nd of December, 2022. Here are some things to do in Edirne and our itinerary for the week we stayed there. Why Visit Edirne? Edirne is an old city in the west of Turkiye, in the 'European' part of the country on the Balkan Peninsula. The region is also known as Eastern Thrace. Today, the region of Thrace is subdivided into Northern Thrace in Bulgaria and Western Thrace in Greece. Thrace is an area where many cultures come together, with Muslims and Orthodox Christians sharing this historical land. That's whatContinue reading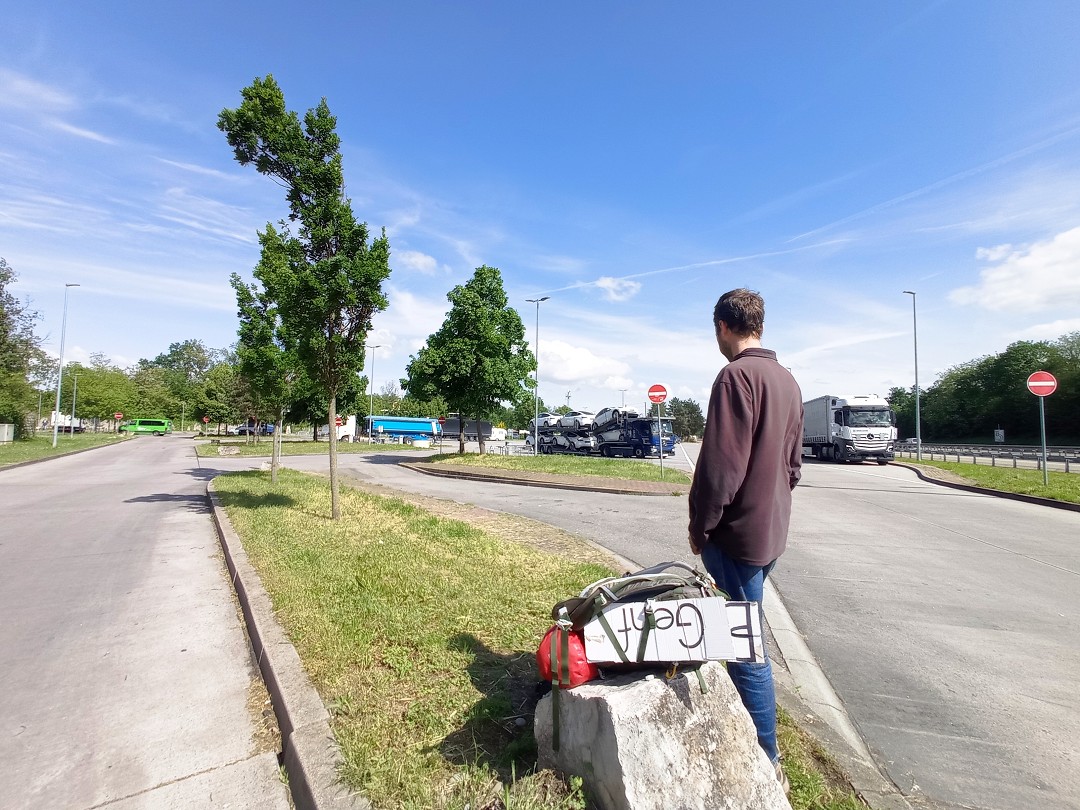 All this happened on Wednesday the 17th of May, 2023. We kissed Moritz goodbye after catsitting him for two weeks in Freiburg im Breisgau. We walked to a hitchhiking spot to travel from Germany to Switzerland. Jonas hadn't been to Switzerland before and we were both excited to go hitchhiking to Bern. Doing the Research for Hitchhiking to Bern During our stay in Freiburg, Jonas and I had to decide how to get from the catsit of Moritz in Germany to the one in Switzerland. I really wanted to hitchhike and I really wanted to visit Switzerland's de facto capitalContinue reading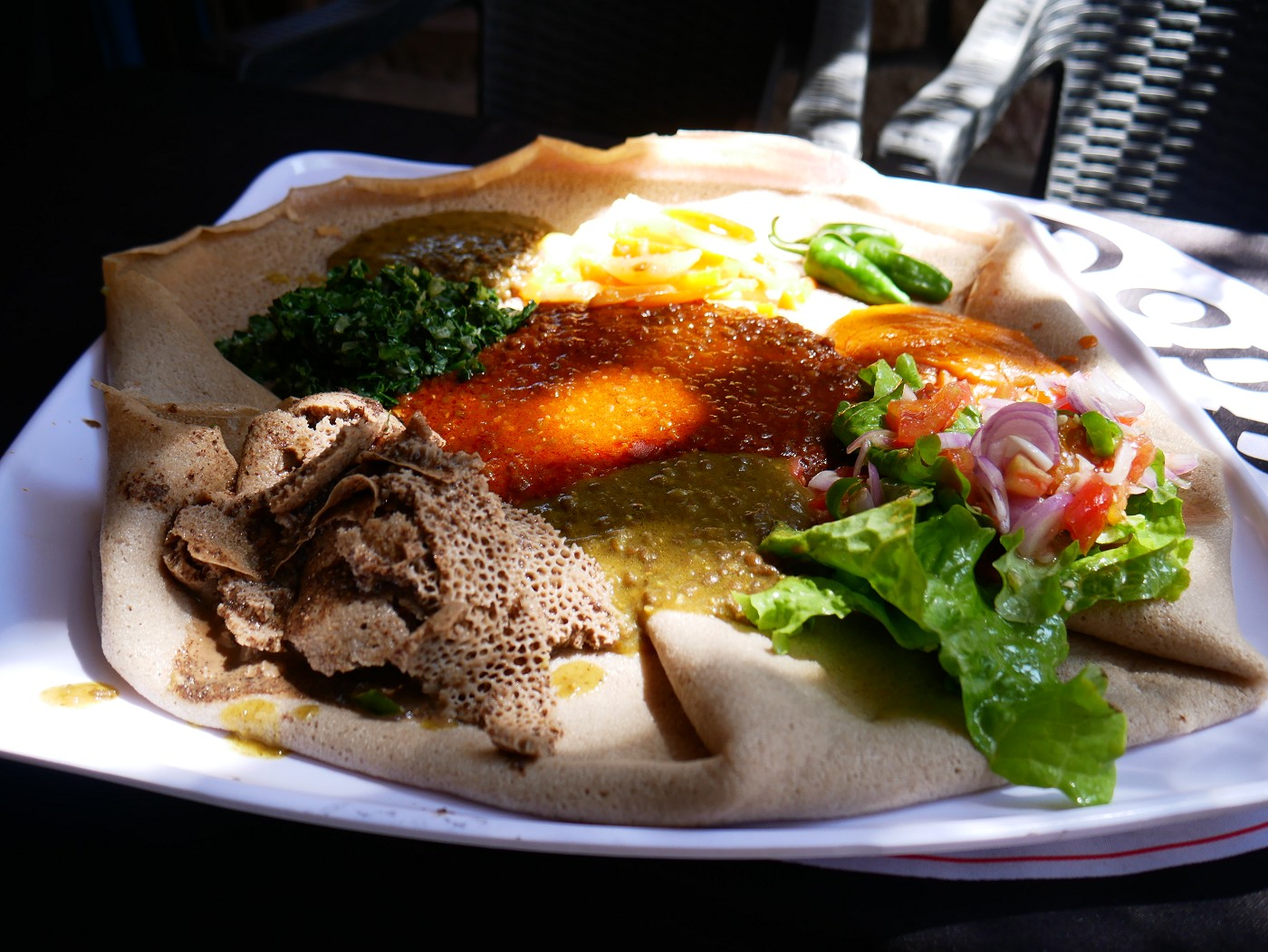 As a traveling vegetarian, Ethiopia is quite an easy country to visit. Many national dishes are vegetarian or vegan. These are the Ethiopian food and drinks I wolfed down during my one-month stay in Addis Ababa, Bahir Dar, and Lalibela. How to Find Out Which Ethiopian Foods are Vegetarian? Ever since the start of our journey of learning about Ethiopian food, we've used this handy glossary to figure out what's what. I use ctrl + F or page search to find out which dishes are veg. We basically started with the beyayenetu (በያይነቱ – meaning 'variety'), which is vegetarian unlessContinue reading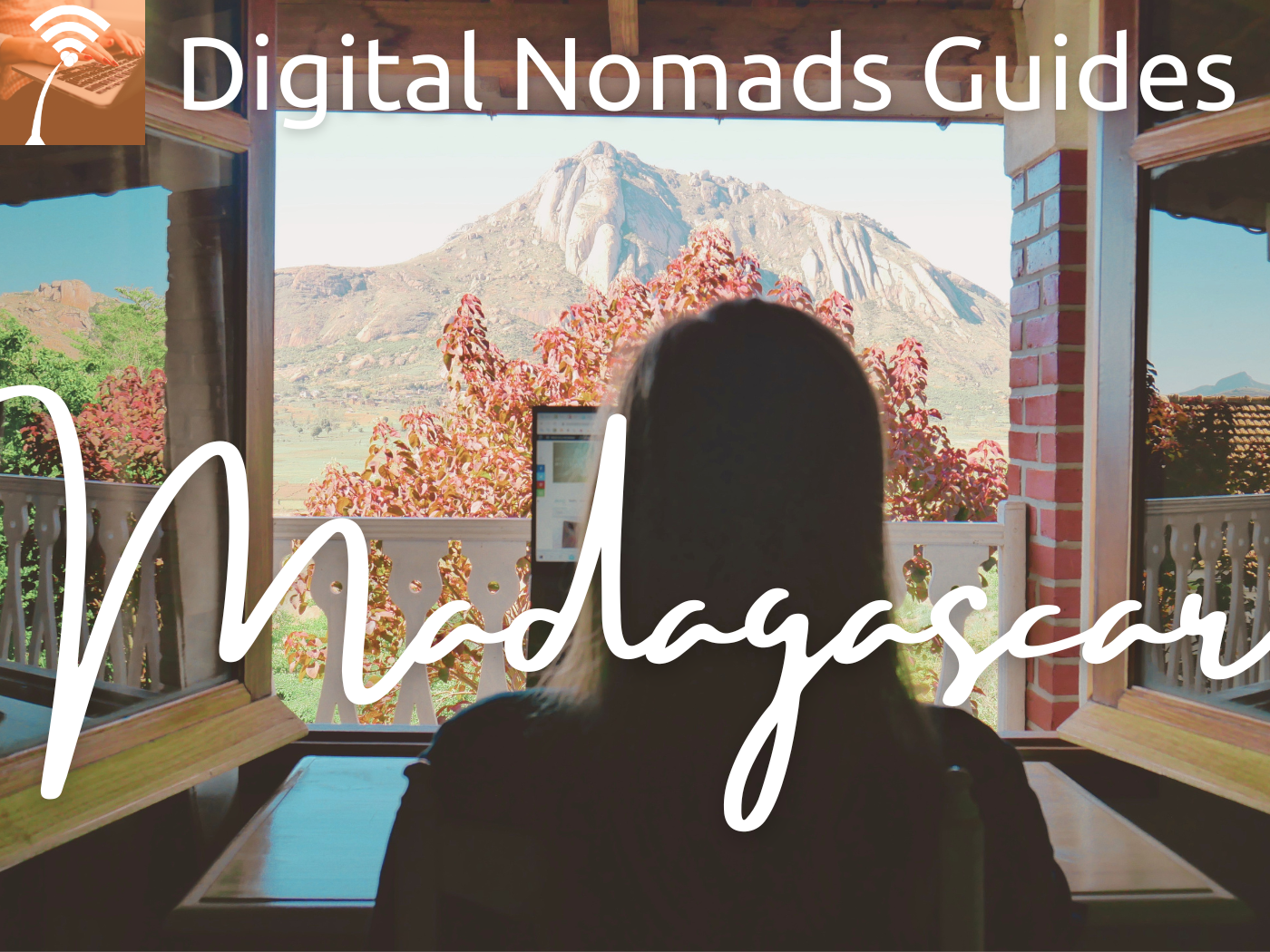 This guide to Madagascar also appears under the Digital Nomads Guides brand Why Madagascar? Introduction to the Red Island Madagascar is basically its own continent. Though Madagascar is by no means an easy country to work online from, a visit will absolutely be rewarding in many ways. Madagascar offers digital nomads a wildly different experience from the established destinations. Madagascar is a developing country. By some measures, it's the fourth-poorest country in the world, having suffered a lot under French colonialism till independence in 1960. But as nearly everywhere on Earth, the essentials of the 21st century to make internationalContinue reading