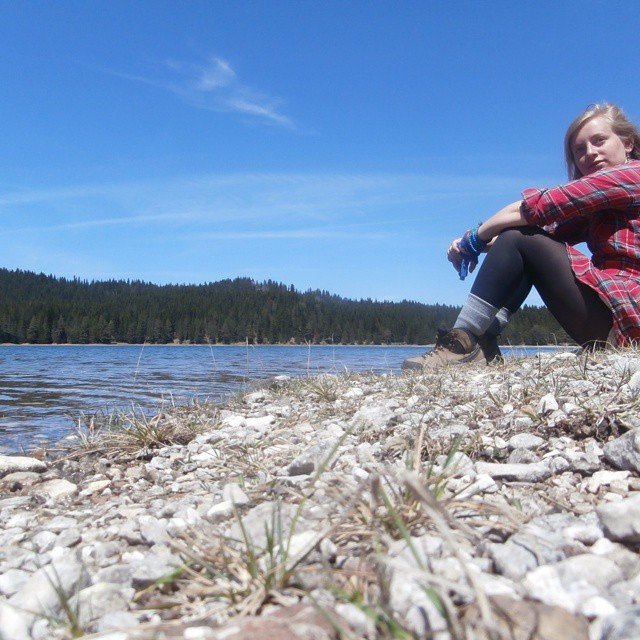 This afternoon I went for a hike around the "Black Lake" close to #Žabljak (1450M). The lake is made up of the Big and the Small one and I'm sitting at the narrow passage between them. In one month, the lakes will be smaller and will separate from each other so one can "walk an 8" around both. There is still a lot of snow in this area and as it is melting from the #Durmitor mountain tops, there's many waterfalls around the trails. I tried to walk around both lakes, encountered the waterfall, took off my shoes and waded through them. I had crossed four of them when I found a fifth at the foot of the highest mountain of the #Balkans and sadly, I couldn't cross the fifth one.. I had to hike back to the start and enjoyed my little picknick at this tranquil place. The night time temperature is about 5C, so it's still too cold for camping with my summer stuff, but I will be back!
#CrnoJezero #magic #Montenegro #CrnaGora #hiking #peace #spring #mountains
P.S. I saw many frogs mate or attempt to mate, which was quite entertaining.
P.P.S. Now I'm at a petrol station close to #Cetinje and I hitched a fantastic extended #LadaNiva 4×4 and a petrol truck (and oooh I've missed trucks!) to get here. Then I got a free beer and some snacks. Fabulous!