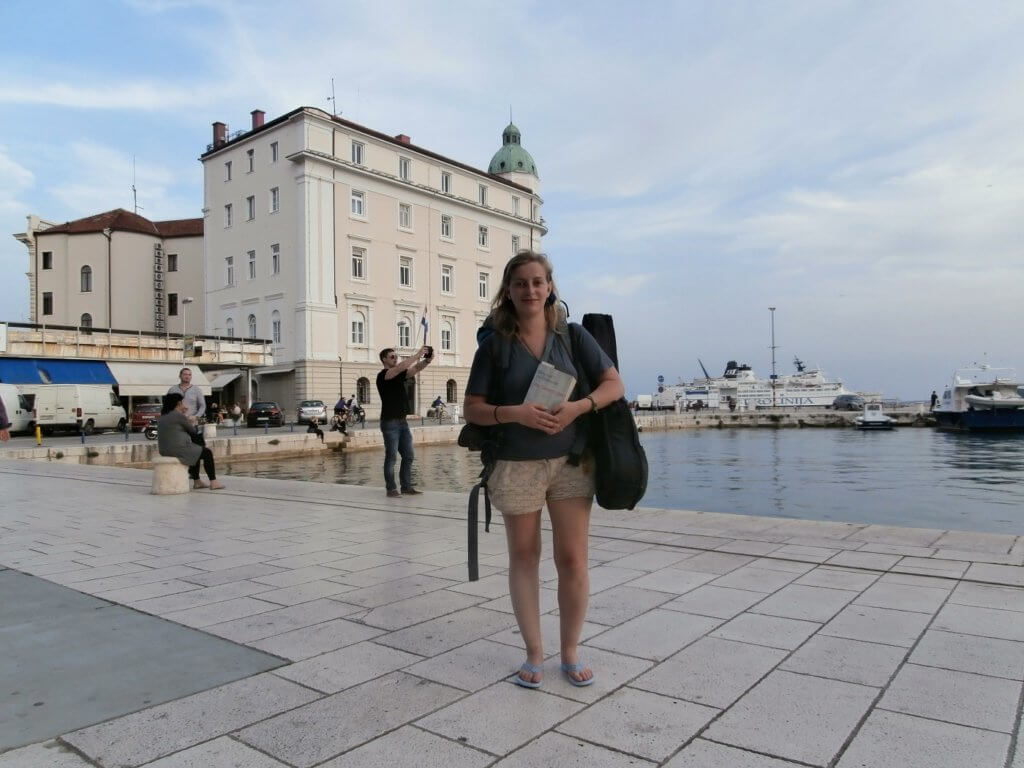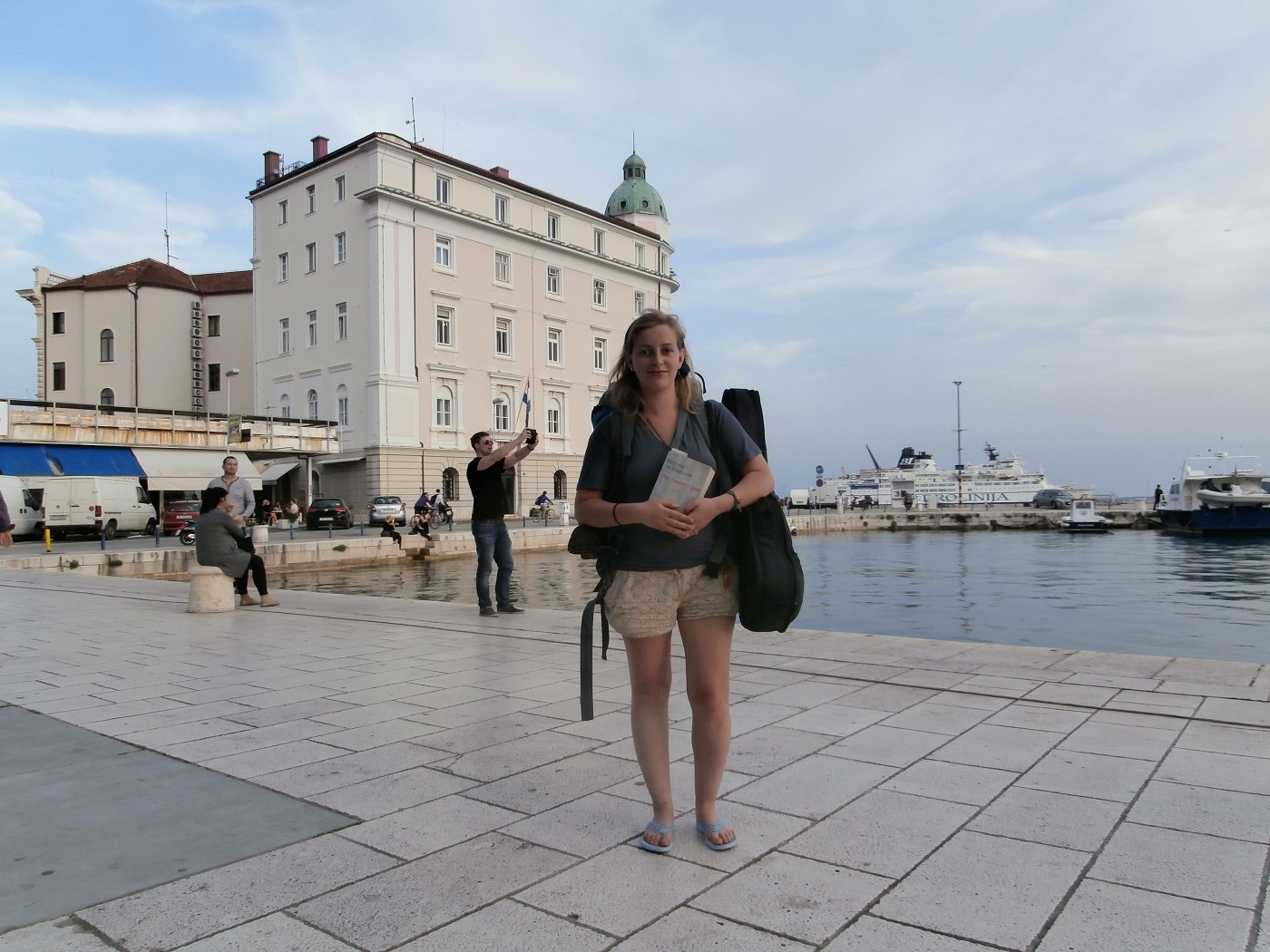 At the Riva (promenade) in the old town of Split, Croatia. In this lovely town, I got my tan on and went for the book reading beach life today. I'm only in the first chapter, but it seems like Simone de Beauvoir and I have a lot to agree on. A course – one of the few I didn't hate – I took at university hadThe Second Sex as suggested reading. I've been looking for the peace of mind to read such a staple of feminist philosophy. I think I'm ready to read a thick one.
To clarify, the beach I went to is Plaža Bačvice is and the business where this tree broke free is called Žbirac.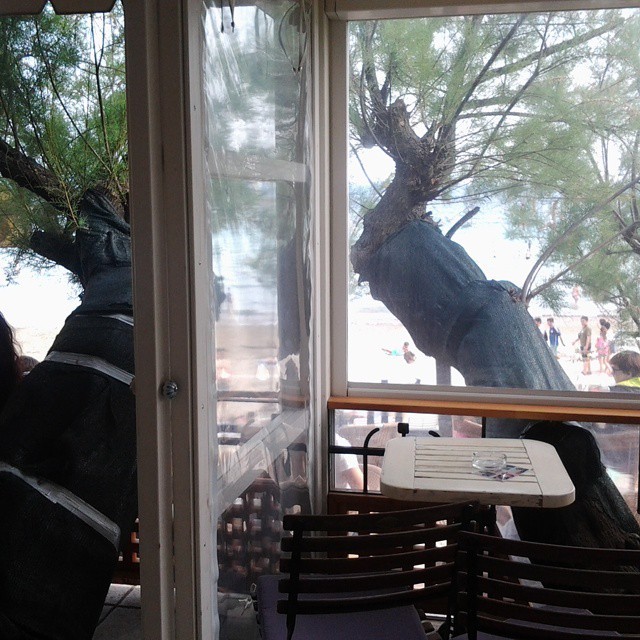 The Slovenian guys drove me north from Dubrovnik to Split. I didn't intend to go here at first on my way to Malta, but someone from Split messaged me and I decided to meet up with her. She's studying to become a cruise ship captain or another high-ranking position aboard. Croatia is really the land of cruise ships in Europe. There was a slight misunderstanding about hosting, but we found a solution.
I'm also excited about visiting the Marjan protected forest. It's a hilly peninsula within comfortable walking distance from the old town. This peninsula is probably the reason why I think Split would be a bad city to live in; forest, sea, and city all within a comfortable distance with not too many tourists like in Dubrovnik.
I'll probably go freecamping there at night. If I'm lucky, it will be stealthy and quiet enough to read a little more in my book. After that, it's time to travel south again to visit a country I'm very interested in: Albania!
(Originally published 5 May 2015 @19:55): #feminism #womensstudies #beeroclock #letsgoswimming #solotravel #Hitchhiking #hitchhiker (at Old City, Split, Croatia)
(Originally published 5 May 2015 @15:01): Live and let grow!
#trees #nature #Split #Croatia #Hrvatska #beach #beachday #travelphotography #travelgram (at Bačvice)